Sponsored: Head to the stunning Verde Beach for an immersive dining experience against the backdrop of the iconic Burj Al Arab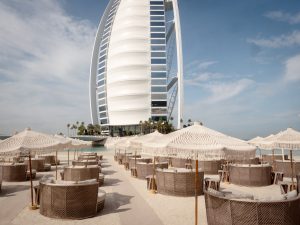 Introducing the newly-minted Dubai beach club, Verde Beach is located at Jumeirah Beach Hotel and boasts unrivalled views of the iconic Burj Al Arab. The luxury seaside club draws inspiration from the glamour and charm of St Tropez and welcomes diners to its delightful ambience with a fine dining culinary journey.
Led by Chef Julien Lee Thibault, Verde Beach's Mediterranean menu takes you through an unforgettable festive experience through its delectable dishes and sharing-style delights that include Tuna tartare, Grilled octopus, Wagyu Tomahawk, Marinated chicken skewer, Oven roasted Mediterranean lobster, Crème brulée with iron, vanilla and raspberry, and Warm chocolate with praline mousse and vanilla ice cream. Indulge in authentic flavourful dishes with live entertainment and world-class hospitality at Verde Beach.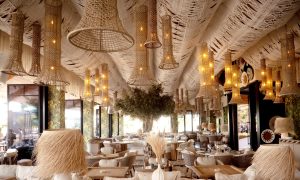 Don't miss the unique party experience at the beach club, which previously hosted in St Tropez award-winning artists such as David Guetta, Marco Carola, and the Martinez Brothers at its St Tropez outpost. In addition, visitors can also spend a relaxing day at the lavish cabanas or sunbeds featuring picturesque sunset views facing the Burj Al Arab.
Beach from 10am-7pm. Lunch from 12pm-5:30pm. Dinner from 8pm to 1 am. Call +9714 228 5053 or email contact@verdebeach-dubai.com. Visit website or Instagram. To view the location, click here.