If you're looking for great foodie presents for your loved ones, we have some options to take the stress out of shopping
Mélange x Urban Nest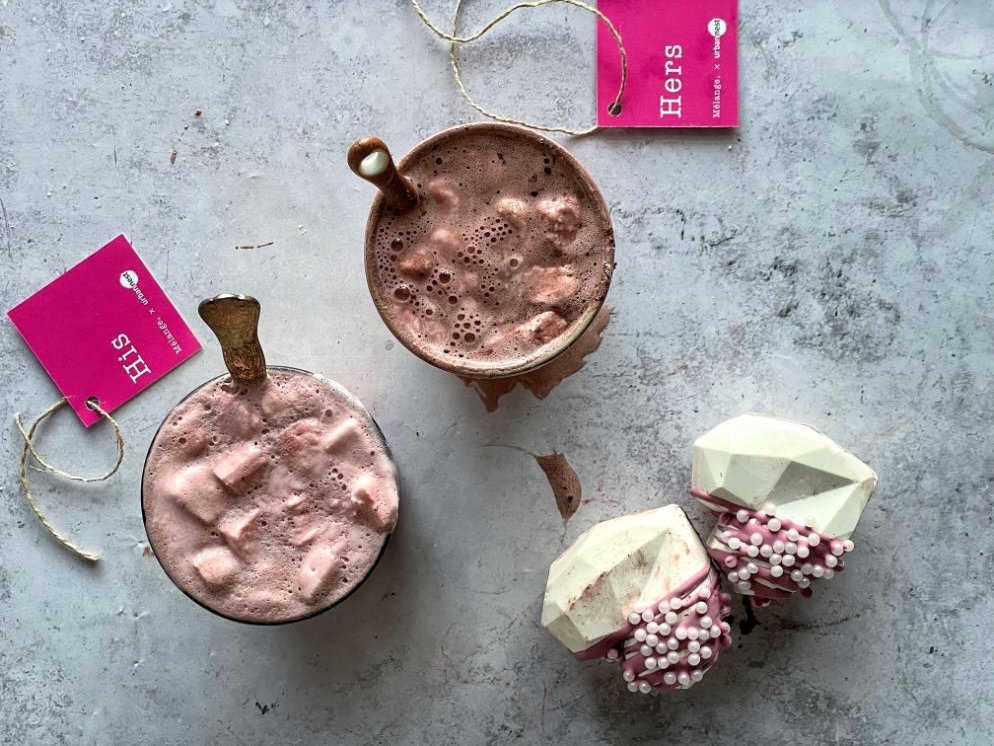 Home décor brand Urban Nest has partnered with artisan bakery Mélange to craft ultimate Valentine's Day treats. Pick up His & Hers Red Velvet Love Bombs with a white chocolate shell and Valrhona cocoa powder complete with rose marshmallows packed together as pairs in a set of two HKliving ceramic mugs; or opt for The Cookie Jar packed with classic chocolate chip cookies.
AED160 for Love Bombs and AED250 for The Cookie Jar. Order online.
Le Gourmet, Dubai Mall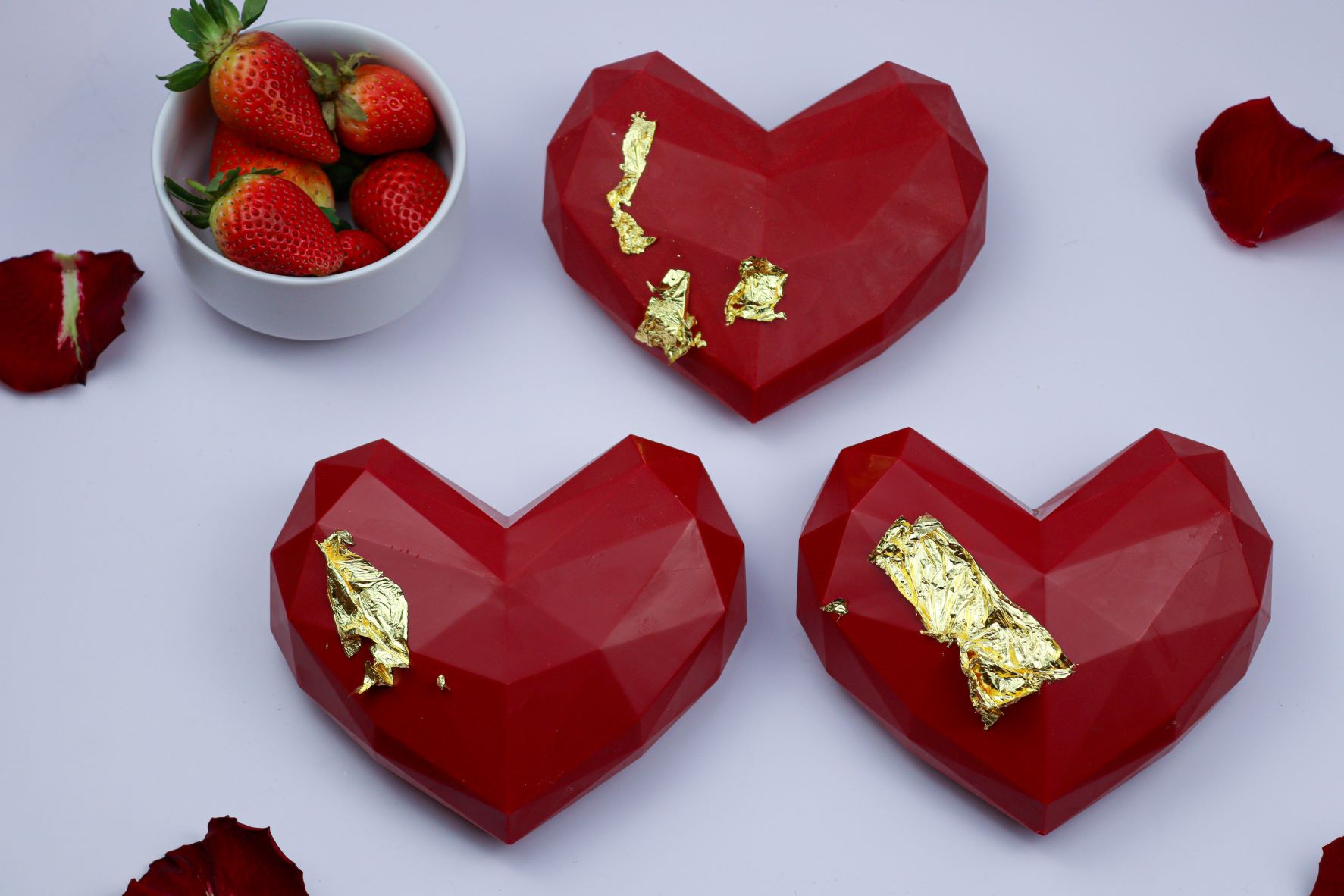 Delight your loved one this Valentine's Day with a takeaway selection of premium French desserts courtesy of pastry chef Dany Mouawad at Le Gourmet in Galeries Lafayette, Dubai Mall. A heart-shaped strawberry and chocolate shell cake filled with raspberry macarons and dark chocolate truffle is a perfect indulgence. Or take your pick from pastries in shapes of hearts and roses boasting essences of vanilla with passion fruit cream and coconut biscuit and chocolate mousse and raspberry compote with shortbread and chocolate.
Call +97156 545 2558. Visit Instagram.
Dessert Café Be.k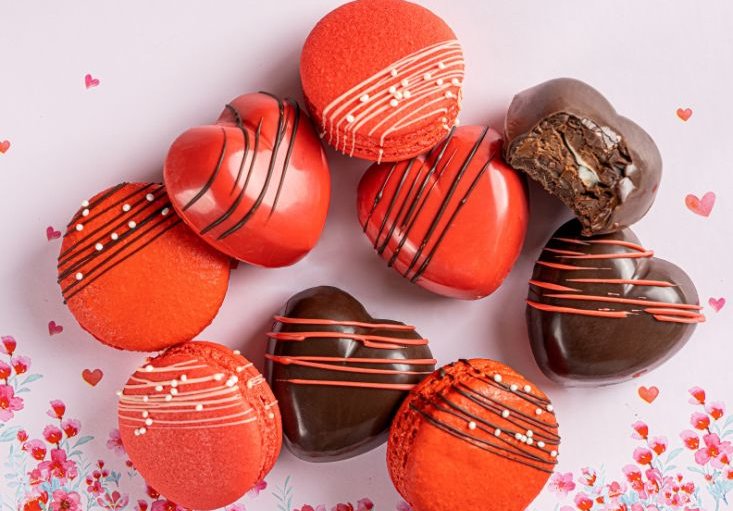 Visit this Korean dessert spot and take your pick from treats crafted specially for the day of love. The Valentine's Box is packed with love-filled treats including a heart-shaped fudge brownie, Nutella hazelnut bites, raspberry macarons and salted caramel macarons.
AED149 for Valentine's Box. Purchase in-store or online via Deliveroo, Talabat, Chatfood or Instashop. Visit Instagram.
Sugargram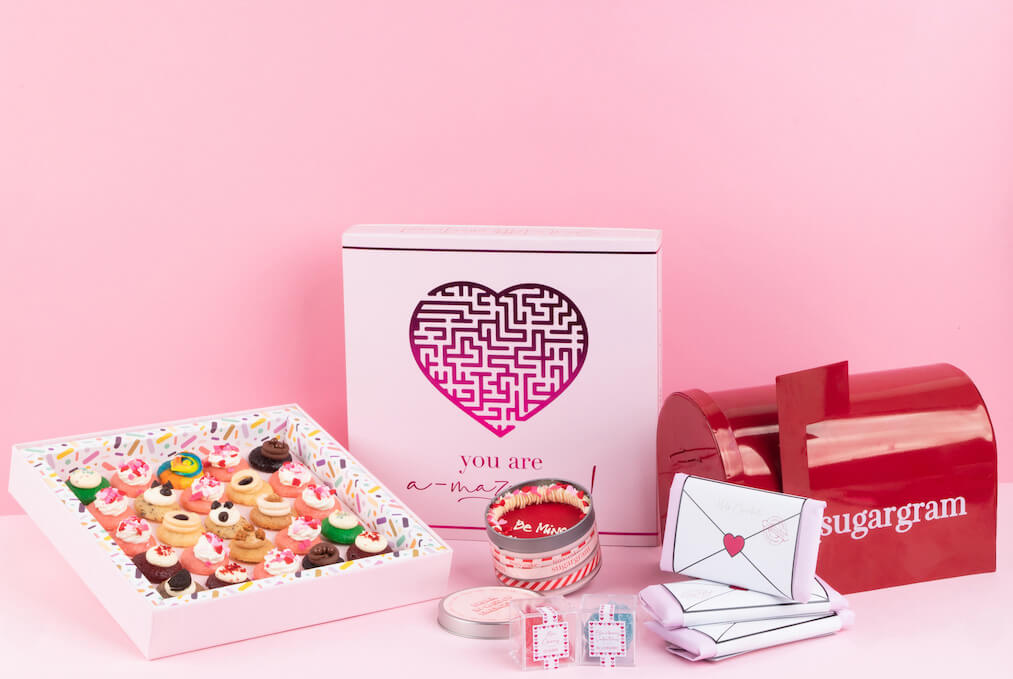 Surprise your loved one with Sugargram's special 'Love Letters' collection, featuring a mailbox with decadent chocolates bar in Almond dark chocolate, White chocolate chip, Mixed nuts, Salted caramel, Hazelnut, Milk chocolate and Chocolate praline; and cherry and blueberry gummies. Each chocolate bar also comes with its own love letter inspired by RomComs from the 90s. Alternatively, if it's a box of 25 tiny cupcakes you prefer, you can get it in a limited-edition Valentine's Day package. Finally, a cake with lettering that says "be mine" will have you enjoying chocolate-red velvet bites.
AED185 for a Sugargram Mailbox and AED55 for a (TIN)y cake. Order online. Visit Instagram.
Forever Rose London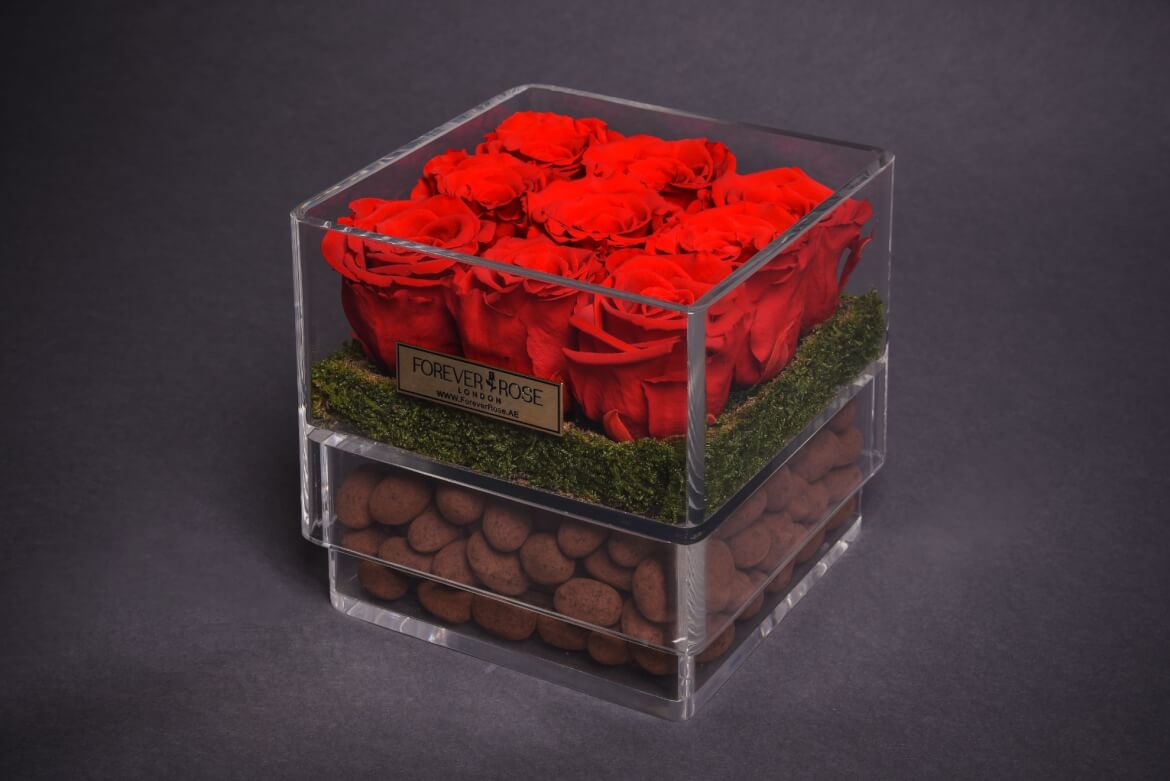 Spoil your partner with a beautiful hand-crafted forever rose that you can pick in their favourite colour, as forever roses come in 34 different shades and last up to three years without water or sunlight. Complement the precious gift with a box of premium chocolates including Cocoa dusted pistachios, Salted caramel chocolate almonds, Cocoa dusted almonds and Chocolate towers in various sizes.
Visit the website or Instagram.
Tania's Teahouse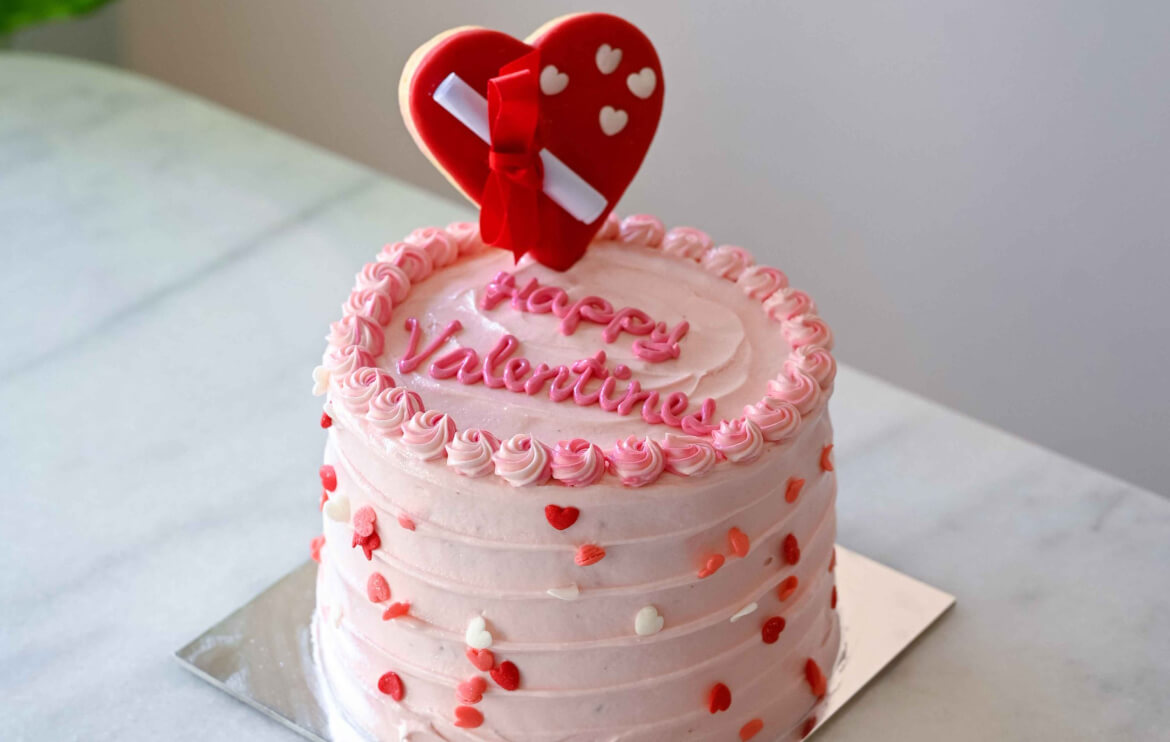 Tania's Teahouse is offering a plethora of dreamy options for the love-filled day. Opt for a Candy Gram Cookie box in shades of sherbet and gold with phrases such as 'Love Bug' and 'Call Me'; a Valentine's Cookie Bouquet; or a Valentine's Lunchbox Cake to share with friends and family. If your partner is a tea enthusiast, surprise them with a box of Tania's edible Tea Bombs in flavours of cherry blossom and golden glow.
Daily from 8am-6pm. AED100 for Candy Gram Cookie box of 10 (includes the option to customise text), AED115 for Valentine's Cookie Bouquet (includes the option to customise cookie shapes, designs and text), AED75 for Valentine's Lunchbox Cake and AED25 for Tania's Tea Bombs (dine-in) and AED35 for Tania's Tea Bombs box of two (delivery). Visit Instagram.
Intellect Coffee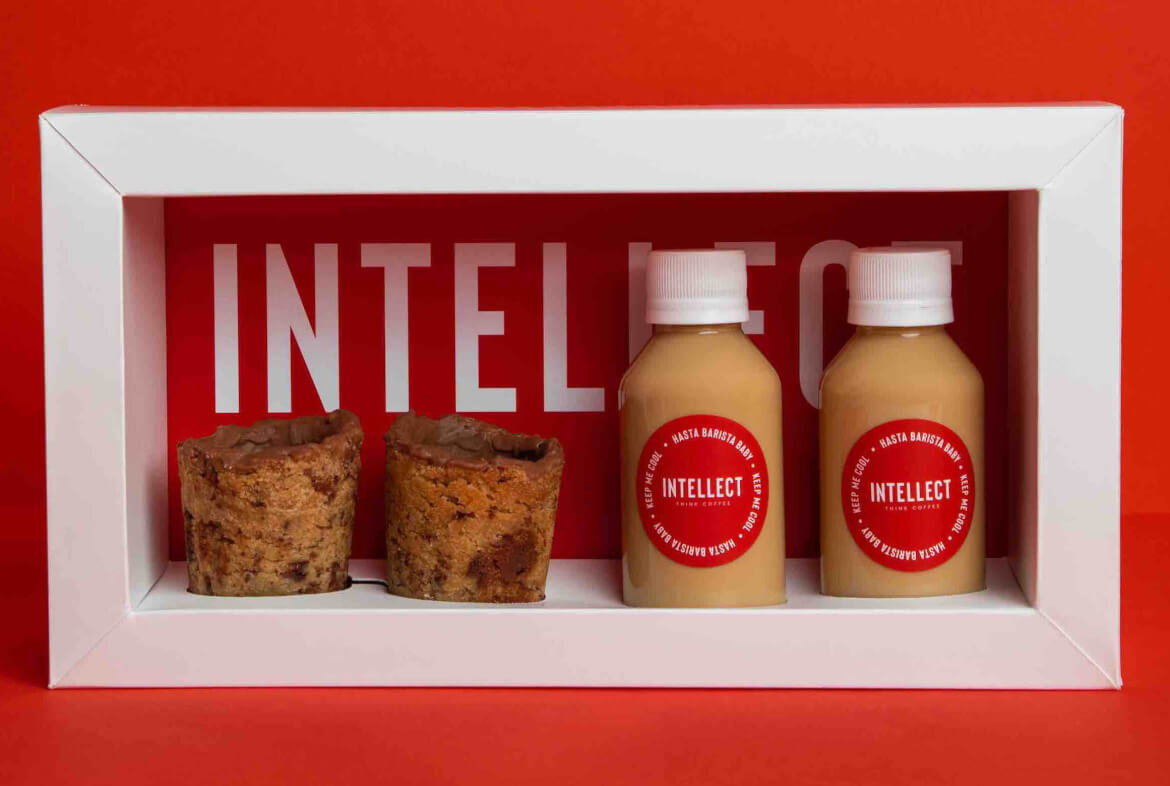 This homegrown coffee brand based in the UAE has launched a unique gift to make your other half's morning extra special this Valentine's Day. Pick up a Smart Cookie Box that comes with two tempting homemade cup-shaped cookies coated in milk chocolate, alongside two mini-iced Spanish lattes. The combination of the aromatic Brazilian coffee beans and the sweetness of the milk chocolate promises to delight when had together.
AED65 for Smart Cookie Box. Order through Instagram.
Carrefour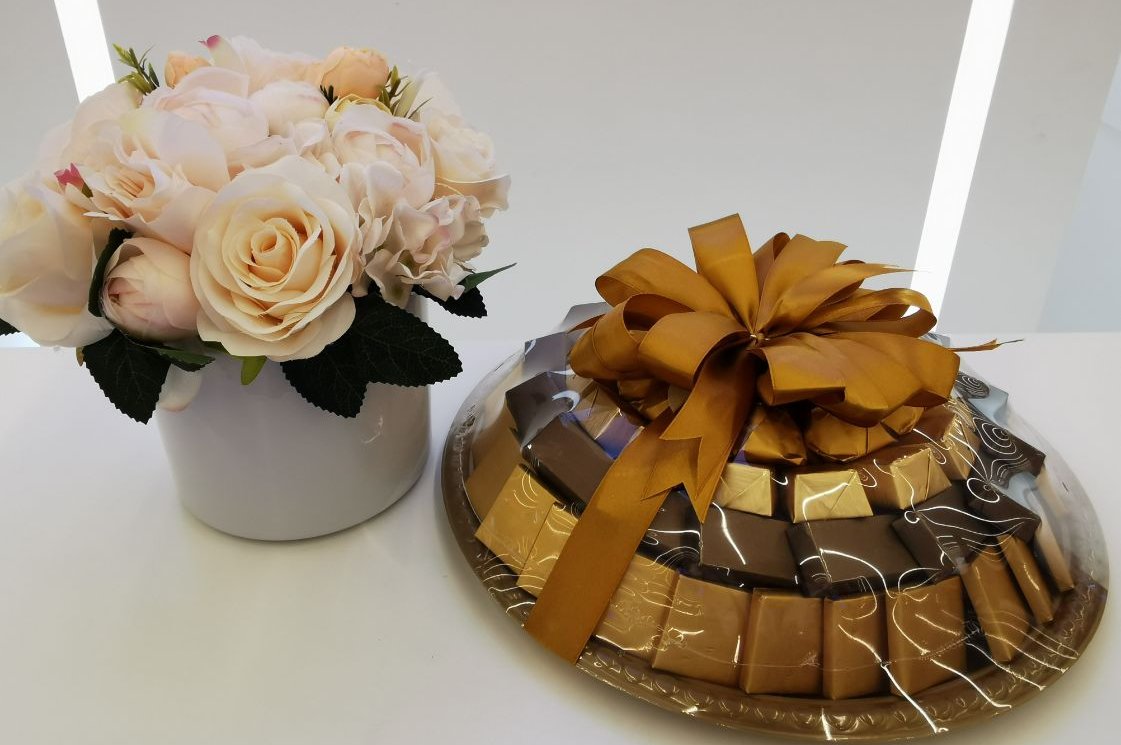 Take your pick from an array of gifts at Carrefour. These include a luxurious truffle box comprising truffle oil, truffle salt and truffle sauce for your truffle-loving partner; and treats such as tea and coffee from Maison Samira Maatouk, plus delightful pastries baked fresh from Carrefour's in-store bakery for a perfect breakfast-in-bed setup.
Visit Carrefour stores in the UAE.