Sponsored: Looking to spend Monday night with friends? Make your way to the French restaurant for delightful entertainment and lip-smacking delicacies.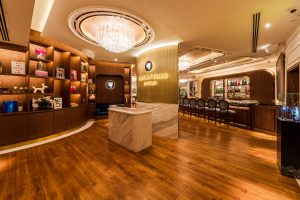 Unplugged by Bagatelle Dubai offers a pristine, infectious vibe with its mouthwatering French cuisine and live music by resident duo band, to keep you company all night long. Held every Monday night, get ready for an unforgettable experience at the fine dining destination and indulge in its newly revamped menu.
The à la carte menu presents a wide selection of signature French dishes with a modern take, catering to every palate. The spectacular Unplugged by Bagatelle Dubai starts off with light appetizers, moves onto the main course, and finally desserts to end the meal on a delectable note. Feast on Tartare de boeuf black Angus, Poutargue d'oeuf bio (a rich beef tartare made with black Angus beef, topped with poutargue), Burrata aux figues violettes de Solliès, and Cecina de Wagyu with burrata cheese paired with violet figs from Solliès, for starters.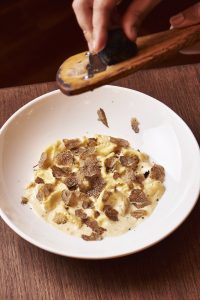 Next up, take your pick from mains including the creamy Plin au Castelmagno à la truffle de saison or the perfectly cooked grilled lamb Côtelettes d'agneau grillé, artichauts violets. For the ones with a sweet tooth, don't miss the classic Crêpes dentelles, crème légere à la Pistache de Sicile or Soufflé à la poire belle Hélène for desserts. Bon appétit!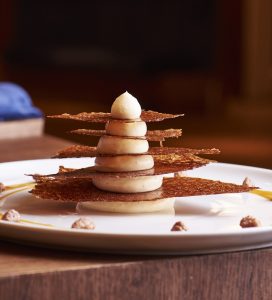 Every Monday from 8 pm – 2 am. Call +9714 354 5035 or email dubai@bagatelle.com for reservations. Visit the website or Instagram.