Sponsored: Gather your friends and family and kickstart your weekend with these spectacular brunches
MAZI Thursday @ Paros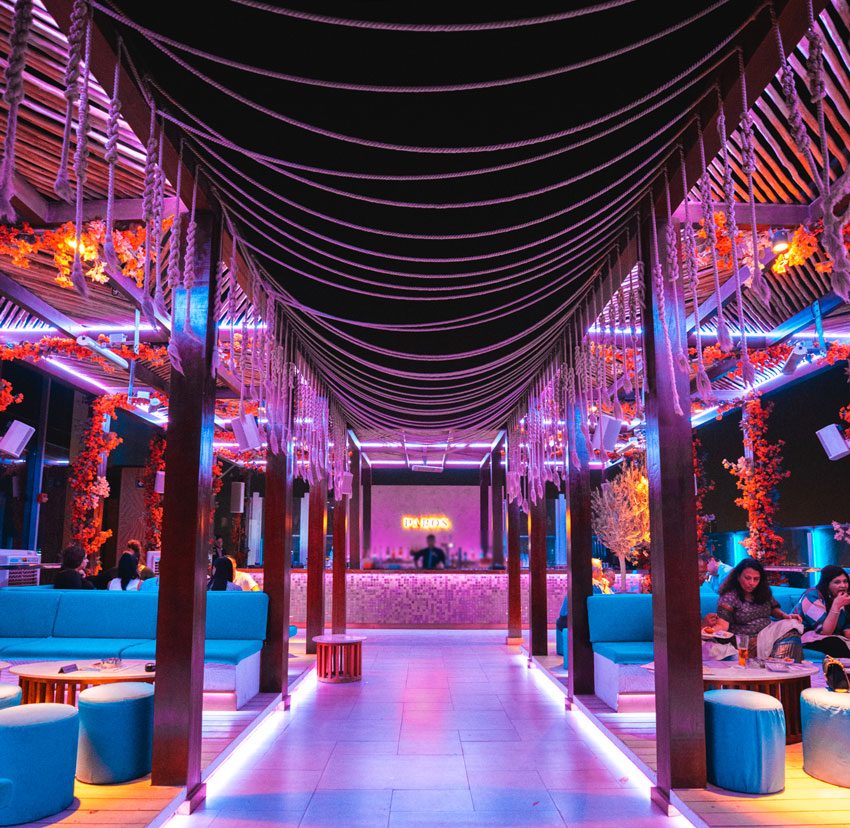 The award-winning terrace rooftop on the 46th floor of the Taj Jumeirah Lake Towers features stunning views over the Marina. It's the only place to be on a Thursday evening! Enjoy the vibes with a tropical house mix by the resident DJ & live entertainment from saxophonists or the violinist. A live grilling station serves the most succulent meats and dishes, making it a great dinner for those who want to unwind and tuck into seriously good food.
Every Thursday, 7-11pm. Unlimited grilled food with hops and grapes at AED 249, and with house beverages at AED 299.
Saturday Secret Circus Brunch @ Nonya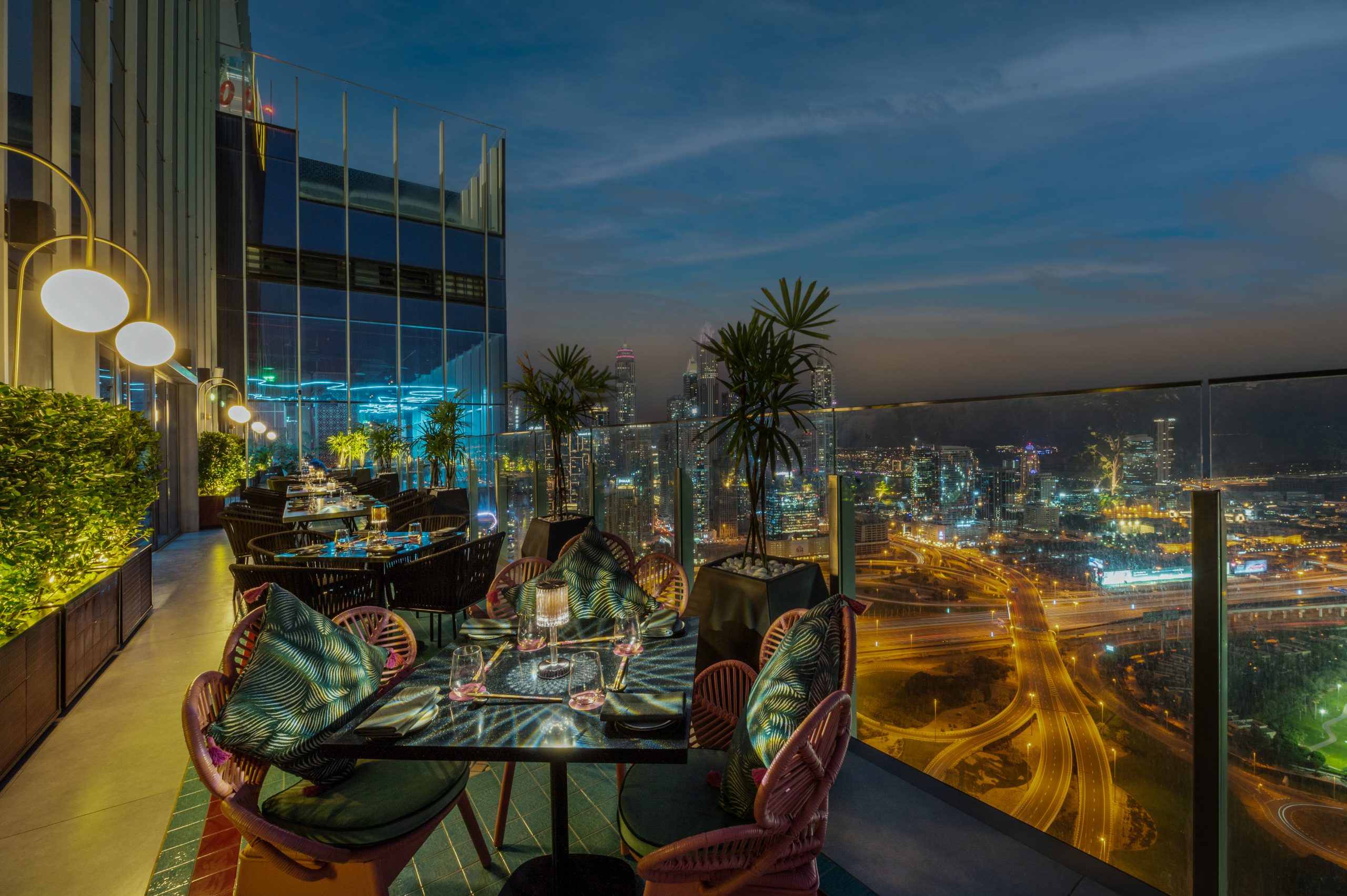 A spectacular way to end the week! In partnership with brunch specialists the Secret Parties, dubbed as the Secret Circus Brunch, guests will enjoy a lavish 4-course contemporary Asian brunch menu. Birthday celebrants dine complimentarily! Enjoy heart-pounding circus acts and guest DJs all afternoon, followed by the After party.
Every Saturday, 1-4:30pm | After party 4:30-8pm. AED 299 with soft beverages, AED 349 with grape (ladies only), AED399 for house beverages, AED 499 with bubbly and AED 699 with sparkling. Bubbly and sparkling packages inclusive of premium concoctions. After party for AED 150 – 4 selected house beverages. Premium bottle packages are available upon request.
Unwind Night Brunch @ TJ's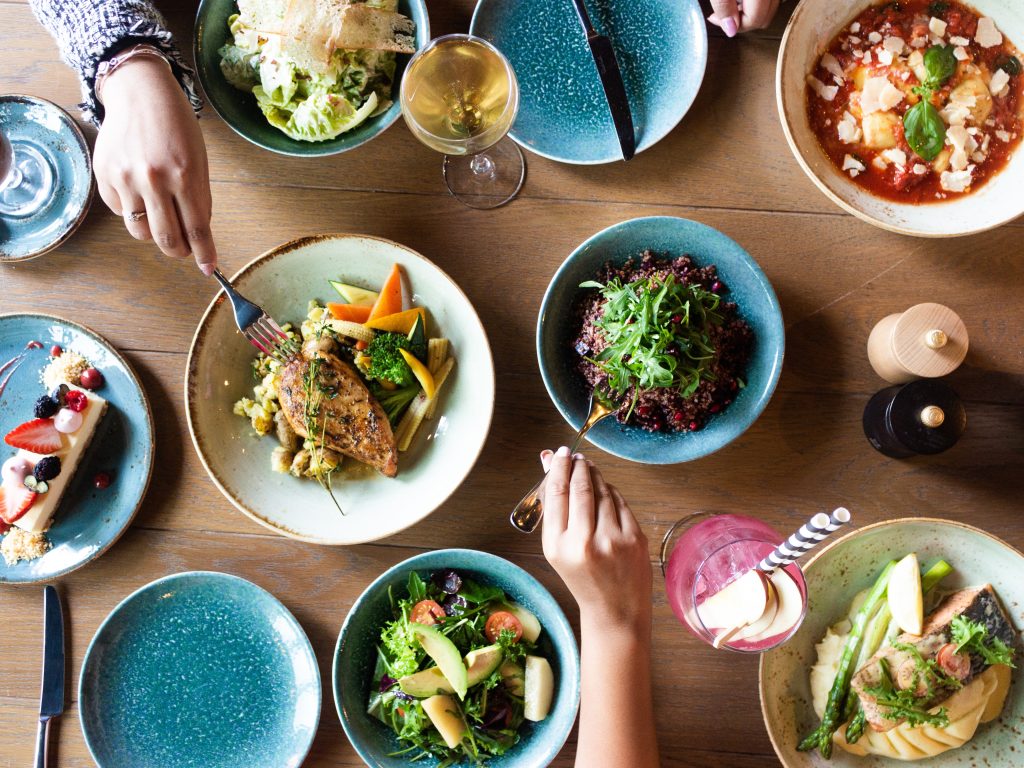 Friday drunch is back and better with the "Unwind Night Brunch", a Sparkling package concept. The four-hour long night brunch includes a three-course meal and unlimited soft drinks, house grapes, sparkling, and bubbly packages.
Every Friday, 7-11pm. AED 199 per person including soft beverages, AED 249 per person including house beverages, AED 379 per person including bubbly, and AED549 per person including sparkling.
Saturday Serial Griller Brunch @ TJ's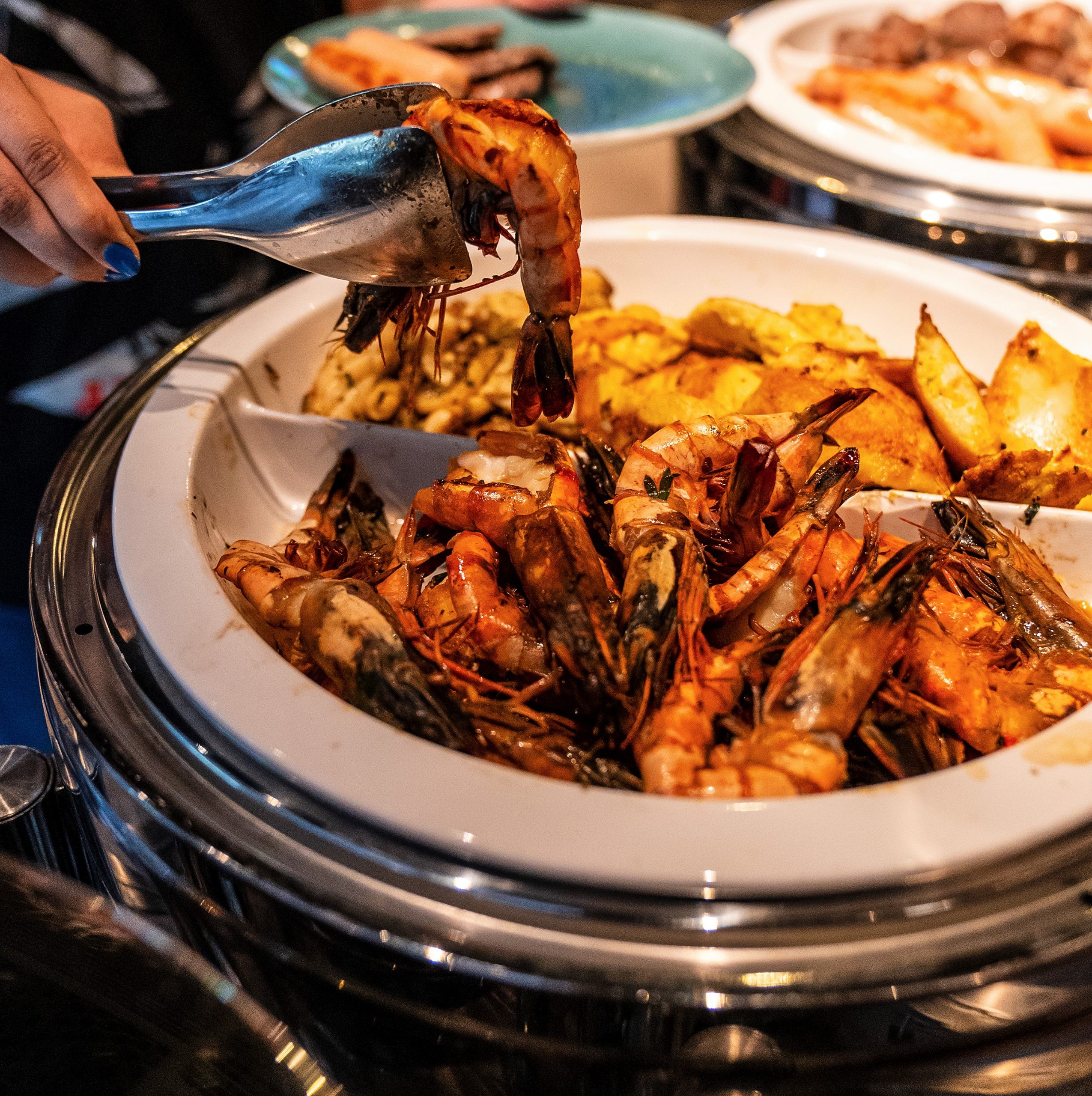 Experience brunch with breakfast options every Saturday. Starting as early as 11am, diners can come to JLT's sports café TJ's and enjoy a barbecue brunch alongside delicious live grill dishes on the tented terrace, while enjoying an afternoon of leisure. Guests will be joined by new Live Duo Singers Who's WHO?
Every Saturday, 11am-4pm. AED 169 including soft beverages, AED 229 including house beverages, AED399 including bubbly and AED 549 including sparkling.
Nisi Night Brunch @ Paros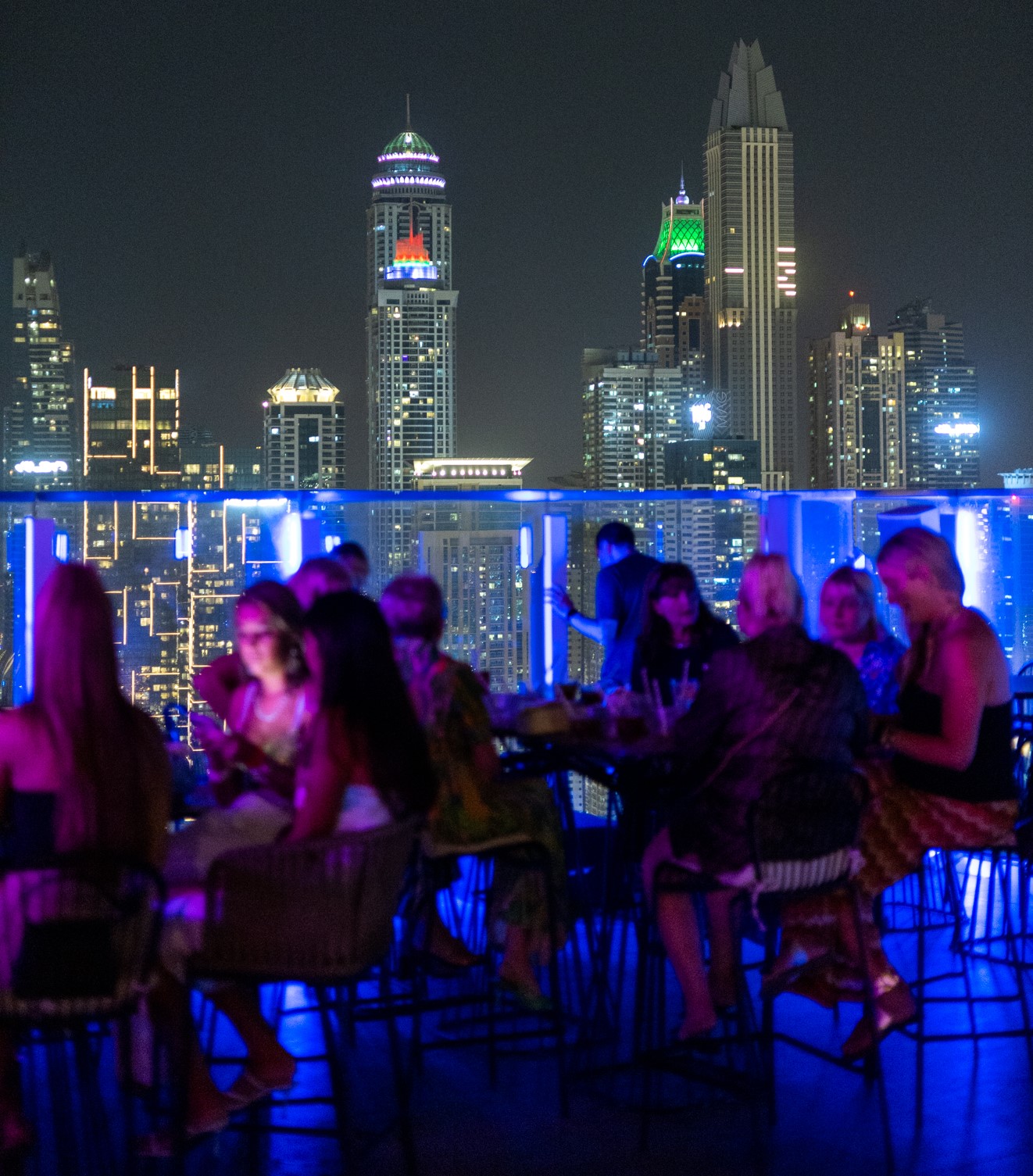 Views of Dubai's astounding skyline coupled with live performances from Walter Scalzone and Sabrina Terence and exceptional cuisine – what more can you ask for? This brunch venue is a hedonistic, multi-sensory dining and entertainment experience.
Every Friday, 7-10pm (After Brunch Party from 10pm). AED 245 per person including soft beverages, AED 295 per person including house beverages, AED 375 per person including bubbly, and AED 650 per person including sparkling. After Brunch Party at AED 150 per person for 4 beverages.
Friday Night Brunch @ Nonya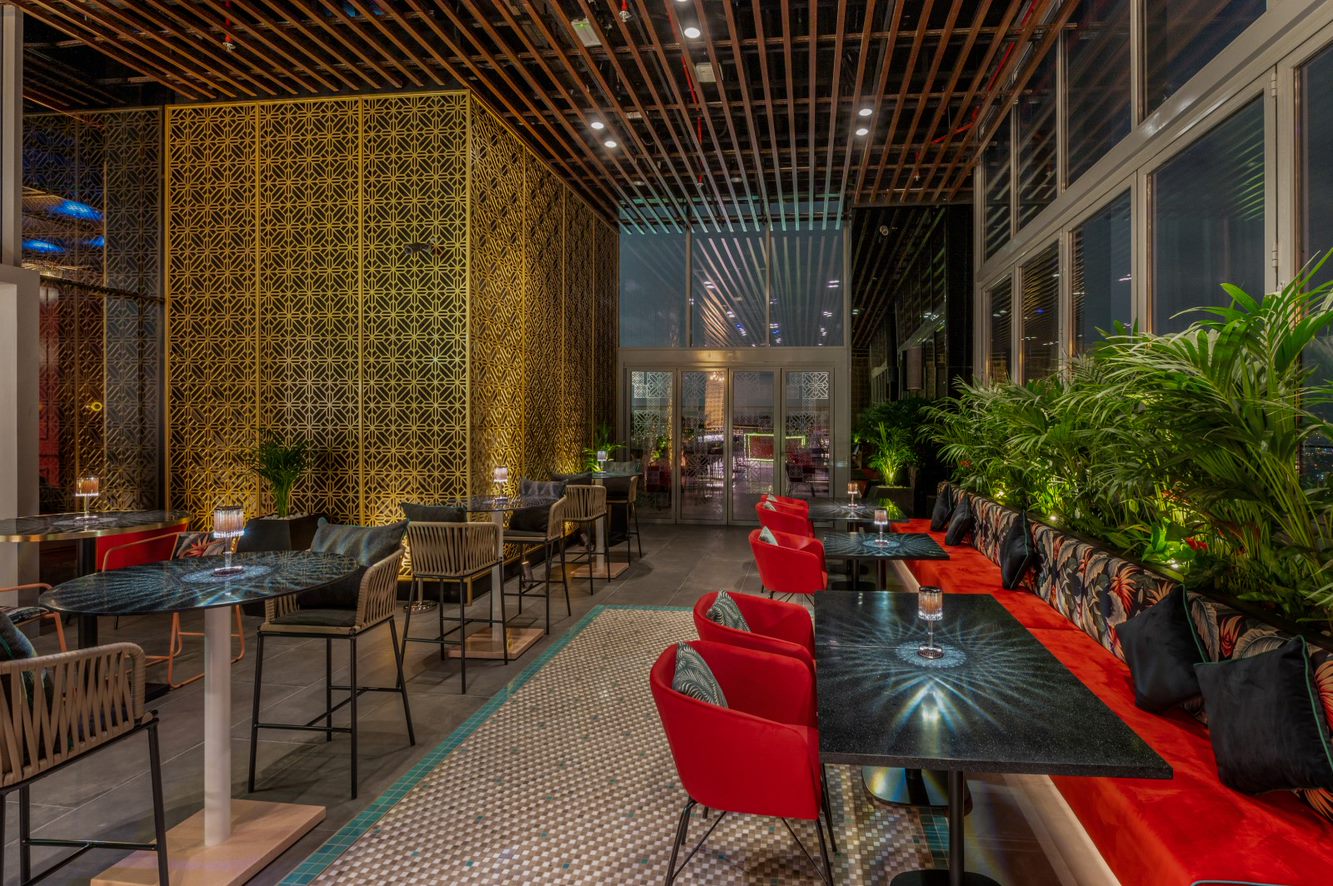 Strut to the weekend with the newly launched nocturnal brunch where partygoers are invited to feast on Asian culinary delights with live entertainment followed by a captivating performance from DJ Christian and DJ Rainier.
Every Friday, 8-11pm. The Asian Brunch consists of three packages, unlimited beverages and 4 sharing-style courses priced at AED 329, with bubbly for AED 449, and sparkling for AED 549. Premium bottle packages are available upon request.
Sunday Brunch @ Shamiana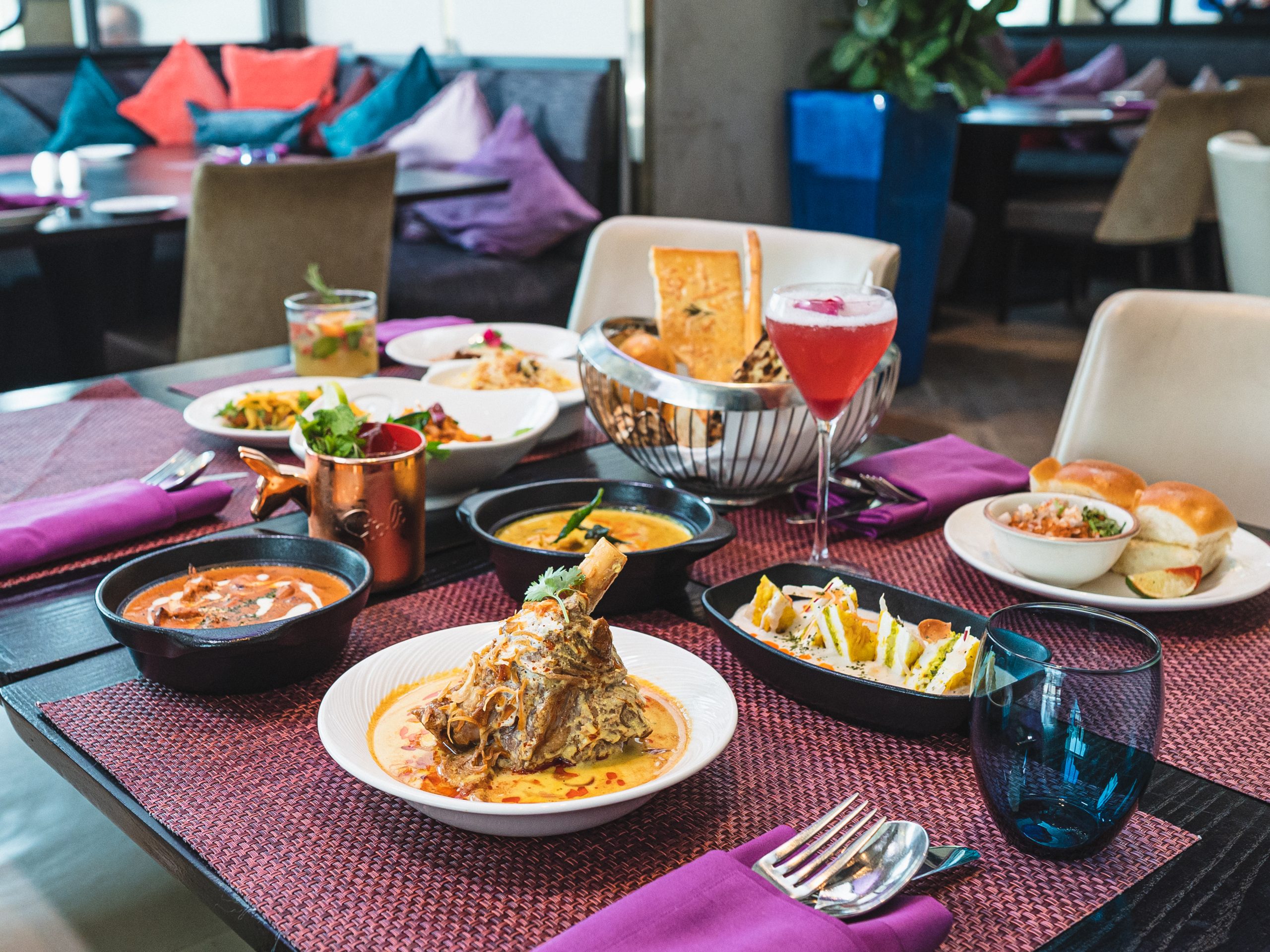 Encompassing traditional cooking techniques and contemporary flavours, as well as desirable beverages served from the live bar, diners are in for a treat as they embark on a gastronomic trip across India's regions. The menu features appetizers such as the tender Baked Paneer, the lip-smacking Chicken Achari Tikka, and the Lamb Biriyani Arancini – a new take on the classic Italian dish. Now served straight to the table, the sumptuous mains feature Sous Vide Lamb Shank, Hing and Curry Leaves Infused Fish, and Baked Malai and Spinach that's rich in flavour and texture. Stop by the Chaat Counter and Mumbai Street Corner featuring contemporary takes on crowd favourites like Mexican Pani Poori and Avocado Bhel, as well as the comforting Paav Baji and Keema Paav. Enjoy a delicious seasonal Mango Phirnee or the Insta-worthy Cotton Candy for a sweet finish.
Every Sunday, 12:30-4pm. Soft beverages package at AED 185, house beverages package at AED 300,bubbly at AED 450, and premium package at AED 750.