With the arrival of the cooler winter months, the UAE's dynamic hospitality scene awakens, inviting locals and tourists alike to savour the splendours of the season.
Mama Zonia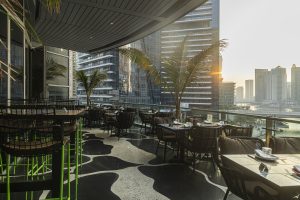 Mama Zonia, the award-winning fusion restaurant in Dubai Marina inspired by the Amazonian jungle, reopens its spacious terrace for the winter season. With stunning views of the Dubai Marina skyline, diners can enjoy mouth-watering dishes like sashimi and skewers grilled meats and seafood, complemented by Mama Zonia's beverage menu.
Visit website.
Anása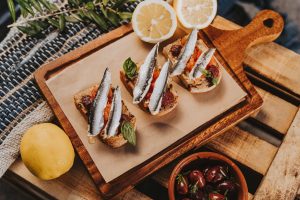 Anása, the renowned Greek alfresco restaurant at Conrad Dubai, has eagerly reopened, inviting guests to explore Mediterranean cuisine. The restaurant offers a warm and inviting ambience, inspired by Mediterranean villages and landscapes, serving a wide selection of traditional Greek and Mediterranean beverages as well as delectable desserts like Loukoumades with Greek honey, walnuts, and cinnamon.
Visit Instagram.
The Beach Deck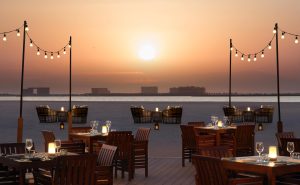 The Ritz-Carlton Ras Al Khaimah, Al Hamra Beach has reopened its beachside restaurant, The Beach Deck, just in time for the outdoor season. This open-air venue offers stunning views of sandy shores and azure waters, providing a perfect setting for alfresco dining. The menu features premium seafood dishes and cocktails, with a focus on locally sourced ingredients. Guests can enjoy Dibba Bay oysters, BBQ seafood platters, Atlantic lobster, and Pear cheesecake for dessert.
Visit website.
Nuska Beach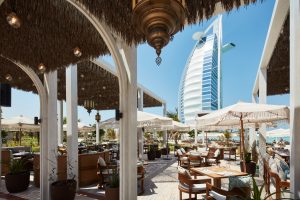 Nuska Beach, located on the lively beachfront of Jumeirah Beach Hotel, is making a triumphant return! Visitors are cordially invited to relish the cooler temperatures, soak up the sunshine, partake in exquisite grapes, and relish delectable dishes while overlooking the glistening ocean. Initially opening for dinner service, Head Chef Wagner Clebis presents a menu that seamlessly blends Mediterranean and Middle Eastern flavours, all skillfully prepared on the grill. Patrons can savour a selection of small or large sharing plates, each brimming with fresh ingredients and celebrating local produce.
Call 800 323 232.
Social House
After a rejuvenating break, Social House is reopening with a renewed commitment to offer an enhanced and enriching social dining experience. The venue has undergone a grand reimagining, focusing on captivating ambience and gastronomy. Social House now provides a holistic dining experience with a pizza bar, café & mocktail bar, and the Chef's Sushi Table, where guests can witness culinary mastery and international comfort foods. Social House offers a 360-degree holistic social dining experience, bringing together Indonesian, Japanese, Italian, and international comfort foods. It features cult-favourite dishes like tonnarelli carbonara, nasi goreng, baked truffle chicken, and Social Stand Outs including crispy salmon rice, porcini and crispy potato chicken, bone marrow pie, slow-cooked beef cheeks, and miso wagyu donburi made with A5+ wagyu beef.
Visit Instagram.
CouCou Rooftop
After several months of eager anticipation, CouCou Rooftop is delighted to announce its reopening following a summer hiatus. Positioned on the 52nd floor of The Palm Tower, CouCou Rooftop offers an unparalleled 360° panoramic outlook of the Dubai skyline, establishing itself as the ultimate destination for an extraordinary nighttime adventure. Perched high above The Palm, CouCou Rooftop enjoys an enviable location, affording guests breathtaking vistas that encompass the iconic landmark, the winding Dubai coastline, and more.
Call +97152 451 2188.