Gather the friends and family and head to JW Marriott Marquis Dubai to celebrate the notable date, February 22, 2022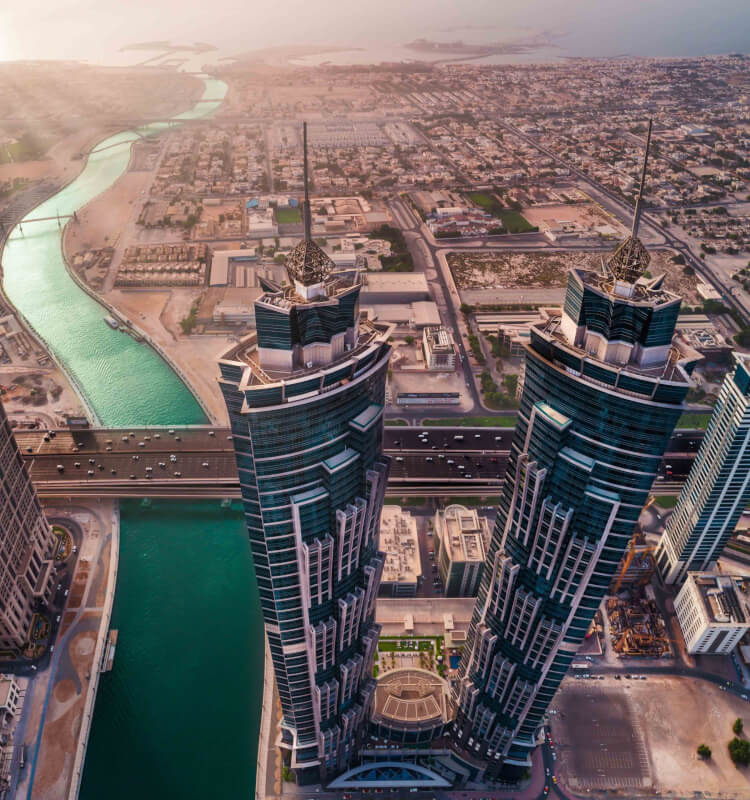 The upcoming February 22, 2022 or Two's Day, is a palindrome date, one that can be read the same way backward and forward. The unique day full of 2s is a rare phenomenon and one that will not occur again until February 2, 2222.
To mark the special event, JW Marriott Marquis Dubai has put together a list of spectacular epicurean experiences for you to enjoy. From a sumptuous 1.2kg gold covered 9+ stone axe Wagyu Tomahawk steak at Prime68 to AED22 concoctions and cool discounts off your dining bill, read on for the complete list of ways to make February 22, 2022 special.
Golden Decadence at Prime68
Indulge in a limited-edition, exceptional dining experience at the award winning Prime68 steakhouse. Meat lovers can appreciate and feast on a succulent 1.2kg gold-covered 9+ stone axe Wagyu Tomahawk steak, paired with a fine bottle of grape.
AED2,222 per Wagyu Tomahawk steak (inclusive of a bottle of grape).
Cheers to Two's Day
Sip on punchy beverages created by the talented mixologists at Prime68, Tong Thai, Rang Mahal or Izakaya.
AED22 per concoction.
Bridgewater Tavern and Café Artois
Visit Bridgewater Tavern or Café Artois on the day and at 22 minutes past 10pm (22:22), expect to receive a cool 30 per cent off all beverages for 22 minutes.
30 per cent off beverage bill (for 22 minutes from 22:22 onwards).
Ladies Night with a View in Vault
This one is for the ladies. Enjoy a selection of beverages at a discounted rate, when you visit Vault on Tuesday night.
AED22 per beverage (for ladies).
Happy Birthday!
If you were born on February 22, this one's for you. Reserve a table for your birthday celebration on this date at any of the restaurants or bars at the hotel and receive a whole 30 per cent off your bill for you and up to four diners.
30 per cent off dining bill (for birthday celebrant and four diners).
Buy 2, Get 2 Free on all Brunches!
Purchase any two brunch packages on February 22 and receive two brunches free. You can opt for the Prime68 Saturday brunch or the Wanderlust Brunch.
Sweet Ending
Satisfy your sweet tooth with a tempting treat at Prime68, Izakaya, Rang Mahal, Tong Thai, Positano, La Farine, Vault, Café Artois or Bridgewater Tavern.
AED22 per dessert.