The year's tastiest festival is taking place in Dubai and here's our hand-picked list of dining experiences
Exclusive virtual masterclass with two Michelin star chef Daniel Boulud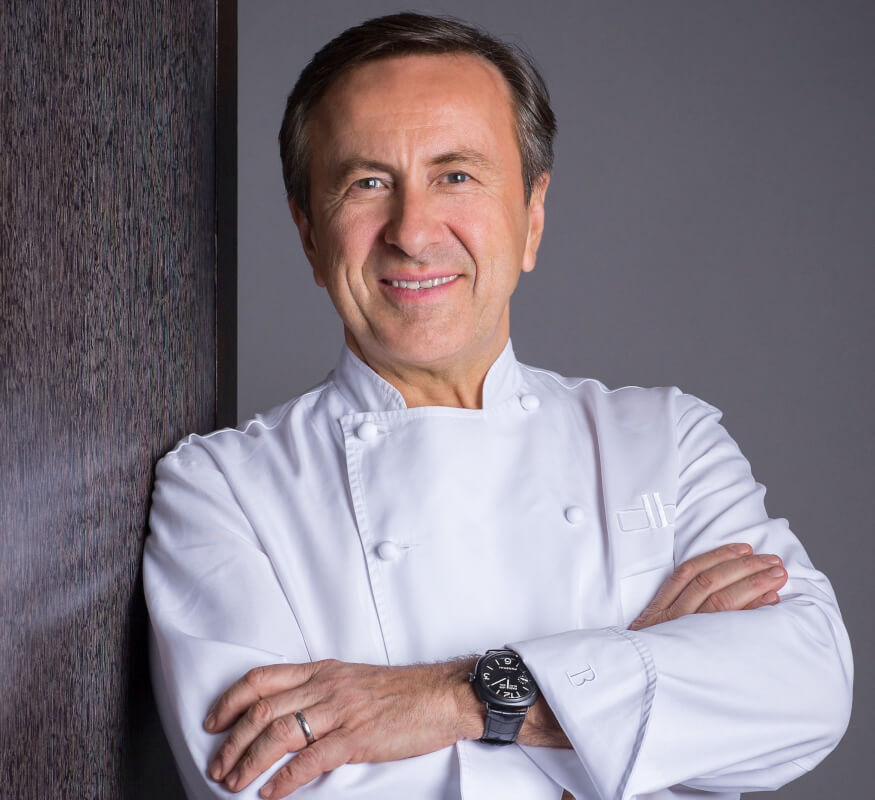 Join world-famous celebrity chef Daniel Boulud as he hosts a personalised culinary masterclass that aims to teach Dubai residents the nuances of simple French cooking.
How does it work? After a ticket is purchased, a box of fresh seasonal produce is delivered straight to the participant's doorstep and chef Daniel Boulud will tune-in live from New York to take you on a step-by-step journey on how to prepare Trout Grenobloise (a bistro dish with playful flavours of lemon, capers and parsley) and Poire belle Hélène (a classic dessert of poached pear) in the comfort of your home.
The 60-minute masterclass experience concludes with an interactive 10-minute Q&A session with the chef.
 April 8 at 7pm. AED395 per person. Call +9714 281 4020 or email reservations@brasserieboulud.ae.
Dinner on level 122 of the world's tallest building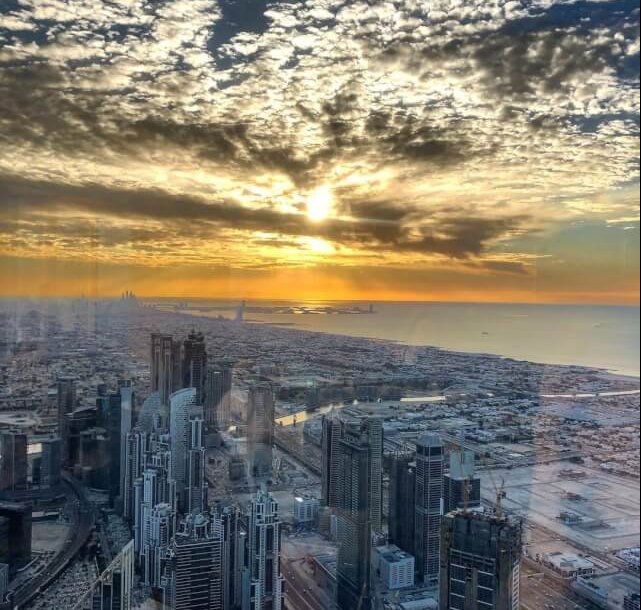 Indulge in an exquisite three-course menu at At.mosphere, with a view like no other from the heart of Dubai. If you're like us, you've seen the magnificent Burj Khalifa from below. But have you seen the city's twinkling lights from level 122 of the Burj Khalifa?
After you take in the breathtaking sights around, begin your evening with a starter of Burrata with white strawberry and balsamic, a Caesar salad or an Artichoke veloute with chantilly, caviar and a popcorn shot. The mains will have you choosing from a Butter-poached wild sea bass with braised fennel, pepper coulis and lobster bisque; a French chicken with potato mousseline, chicken jus and mushroom; or Fregola. The evening ends on a sweet note with decadent desserts of Chocolate extravaganza with white chantilly cream and vanilla ice cream; or Crème brulee with coffee cream and seasonal berries.
April 5-10. AED350 per person. Call +9714 888 3828.
Fine-dining, candle-lit desert retreat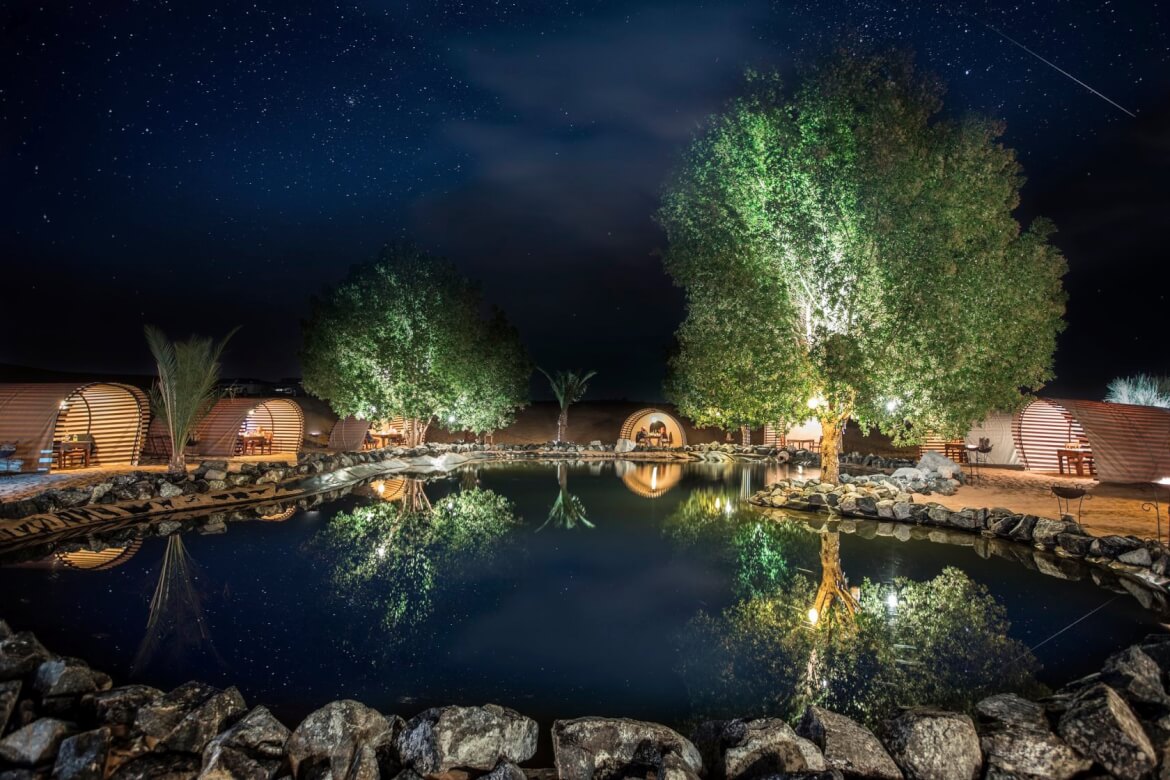 Leave the hustle and bustle of the city behind and make your way to this almost hidden gem in the middle of the desert. The Arabian-accented fine dining experience will have you set up in the comfort of your own cabana and as you sit back and unwind, the resident chefs will take you on a gastronomic journey across multiple courses which also features a DFF-exclusive dish on the menu.
April 8-10. 5:30-9pm. AED795 per adult and AED595 per child (aged 5-12). Call +9714 440 9827 or email info@platinum-heritage.com.
Review your meal and win!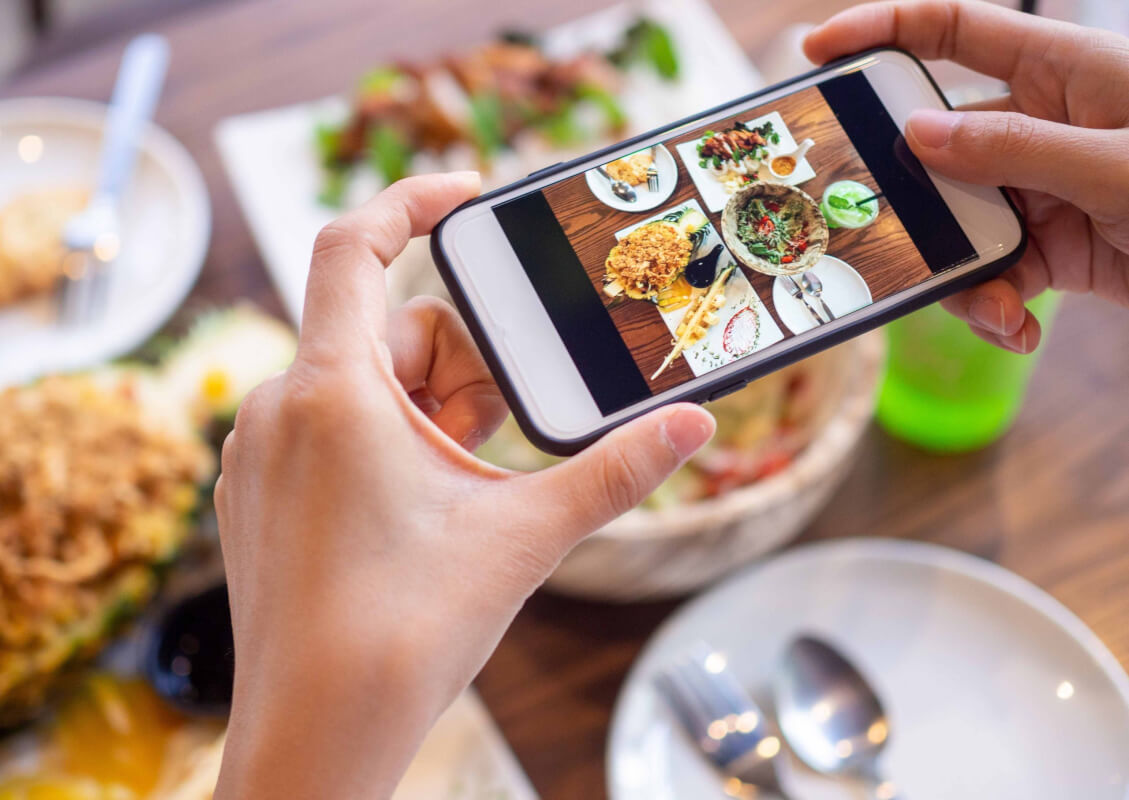 It is as simple as it sounds. Make your way to any of the Hidden Gems participating in the Dubai Food Festival, take a photograph of your dish along with the DFF tent card on display (make it instaworthy). Once that's done, post the picture on Zomato along with a detailed review of the eatery, you can be specific as you like and mention your favourites. Finally, the wait game, as 10 lucky winners will be announced on April 17. They will receive a one-year Zomato Pro membership, together with a bonus of AED200 in Zomato credit.
April 5-17. Visit online.  
Food-filled staycation at The H Dubai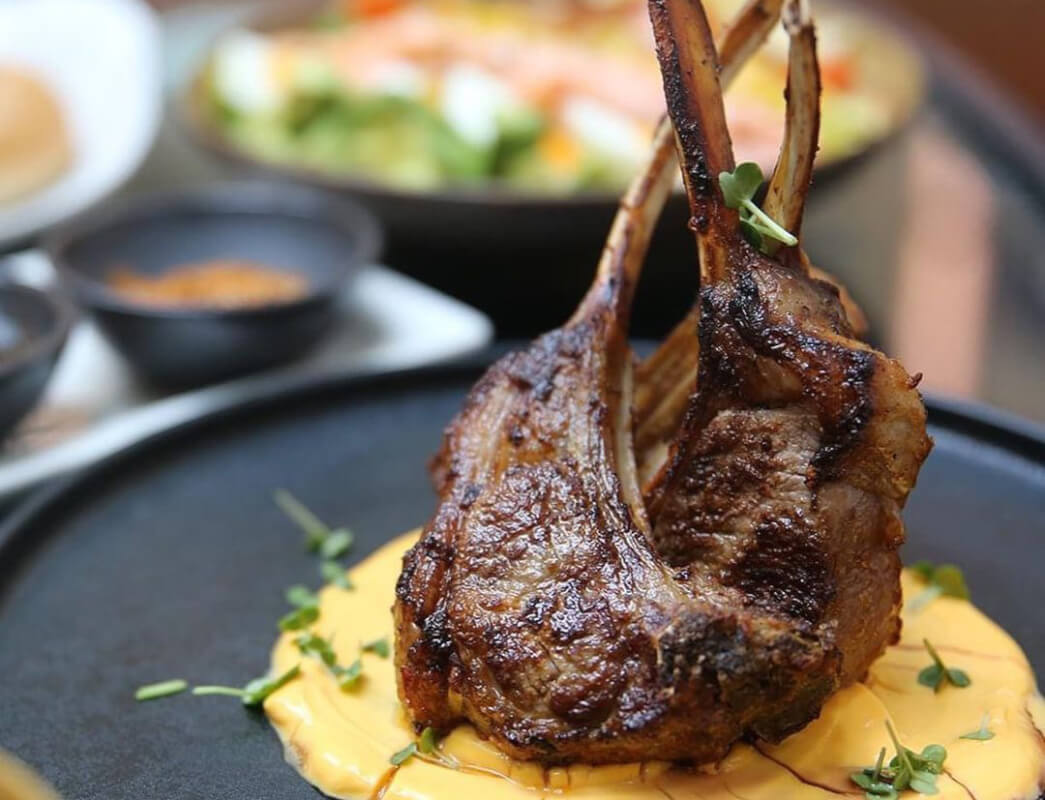 The property is catering to foodies across the UAE with a new mouth-watering Foodcation deal. The idyllic staycation offer will see guests enjoy a culinary journey across four dining and entertainment venues at the property, plus an overnight stay in a Deluxe Room.
Indulge in traditional Indian-Parsi food with a modern flare at Moombai & Co.; or satisfy your Pan-Asian African cravings at Enish Restaurant & Lounge; enjoy Mediterr-Asian cuisine at the award-winning PLAY Restaurant & Lounge; and top-off the delightful evening by sipping on refreshing beverages at the Rooftop Sky5 Dubai located on the 40th floor of the hotel. The offer also includes breakfast the following morning at Eat and Meat restaurant, 20 per cent off in hotel managed outlets and SKY5 Dubai, as well as the opportunity to get hands-on in the kitchen with a fun-filled pastry class.
April 5-17. AED999 per night (for two adults). Call +9714 501 8888.
For more information on Dubai Restaurant Week 2021, visit here.