Sponsored: Make your way to the buzzing JBR resort for a spectacular Asian-themed evening brunch on Thursdays and an award-winning brunch on Fridays, only at The Ritz-Carlton, Dubai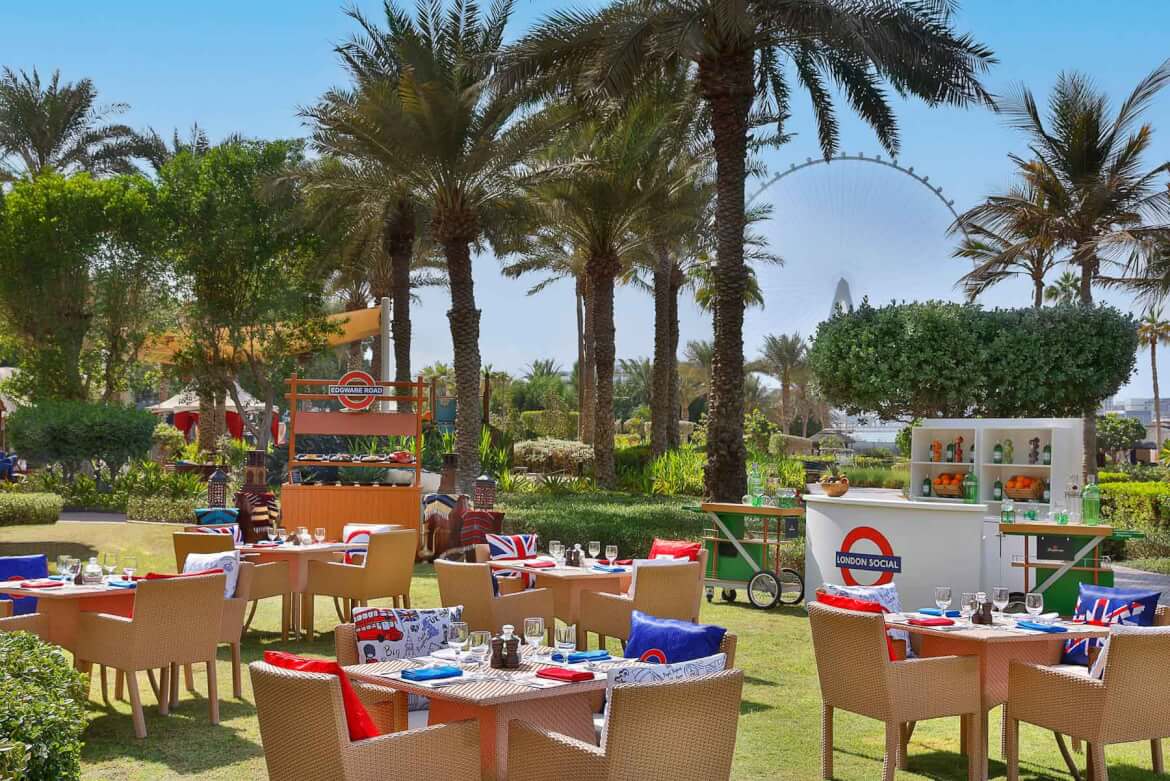 Gather the friends and family, head to The Ritz-Carlton, Dubai and get Social on Thursdays and Fridays.
Boasting the perfect start to the weekend, Dubai's latest Thursday night themed brunch at Blue Jade will take diners on a Vietnamese culinary journey, from the tranquil waters of Ha Long Bay, via the bustling backstreets of Hanoi to modern day Ho Chi Minh City's trendy District 1 and District 4.
On the opposite side of the world, transporting discerning diners from the cosmopolitan streets of London directly to the shores of the Arabian Gulf, the London Social Friday Brunch showcases the diverse gastronomic excellence of England's most vibrant city.
Saigon Social Brunch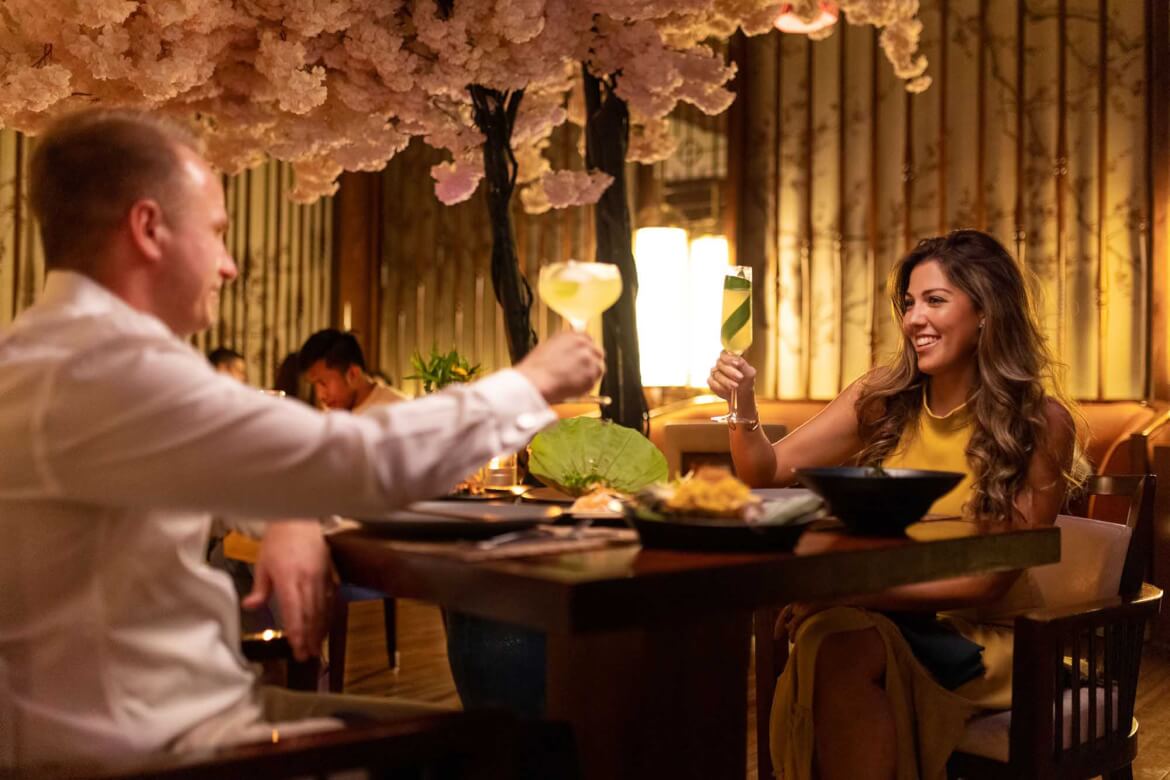 Kickoff the weekend with a vibrant Thursday evening brunch conceptualized by Blue Jade's Chef de Cuisine, Chef Ta Van Huong – who has been at the helm of the kitchen since its inception in 2013. Born and raised in the north Vietnam, Chef Ta Van has been instrumental in crafting the brunch's exceptionally authentic Vietnamese specialities, with dishes such as Pho bò (Vietnamese National noodle soup) and Goi cuon tôm thit (Seafood cold rolls), alongside delicacies including Cá núóng lá sen (Ginger lotus sea bass), Bò lúc låc (Stir-fried beef tenderloin) and Ga nuong la chanh (Grilled marinated chicken with lime leaves).
The Saigon Social Vietnamese Night Brunch brings forth a spectacular menu complete with innovative, crafted beverages and live entertainment, including a fusion take on the hypnotic handpan. This, coupled with unparalleled service, makes for a lively experience and a memorable Thursday night out with loved ones.
The Saigon Social Vietnamese Night Brunch at Blue Jade on Thursday from 8-11pm. District 4 at AED249 per person (inclusive of soft beverages) and District 1 at AED398 per person (inclusive of soft and house beverages, Asian concoctions, hops, grape and sparkling). AED88 per person (post-brunch beverage package from 11pm-12am). From ages 12 and above.  Visit Instagram or the website. Call +9714 318 6150 or email dine.dubai@ritzcarlton.com.
London Social Brunch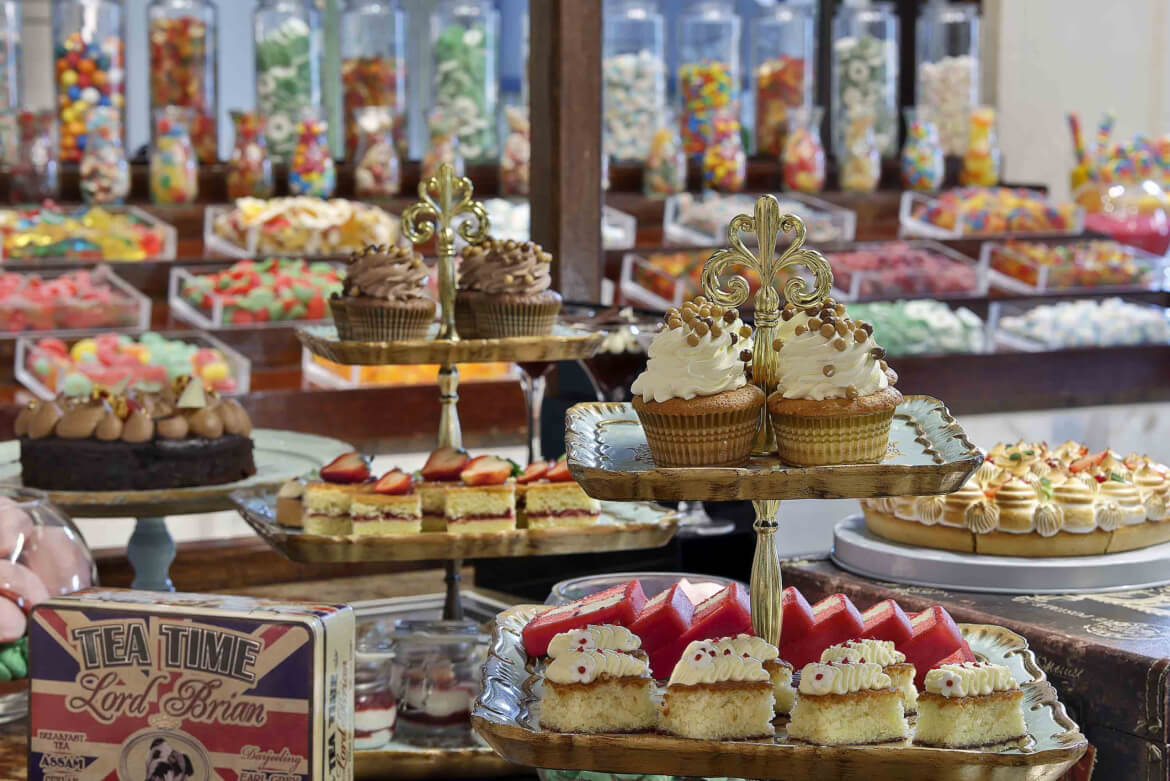 The spices of Brick Lane, Arabesque charm of Edgware Road, spirited stalls of Little Italy, foodie paradise at Borough Market and fusion delights in Soho, come alive at this multicultural brunch at Caravan. Discerning diners are invited to the delightful Friday afternoon affair, in a stunning al fresco setting overlooking the resort's gardens and the majestic Ain Dubai.
With over 12 live cooking stations, London's favourites are complemented with renowned British beverages, craft hops and live tunes playing the best of the UK. A tour of the Big Smoke would not be complete without a nod to Britain's favourite pub classics, roasts and puddings, alongside classic pick and mix favourites. Leave room for irresistible delights from the Cheese Monger and Pudding Lane!
The London Social Brunch at Caravan on Friday from 1-4pm. Jubilee at AED395 per person (inclusive of soft shandies, mocktails, juices and soft beverages), Victoria at AED495 per person (inclusive of house beverages, craft hops, grape, spirits and sparkling) and Piccadilly at AED650 per person (inclusive of distinct house beverages, craft hops, spirits, grape and premium sparkling). Children below five dine complimentary and 50 per cent off for kids aged six-12. Visit Instagram or the website. Call +9714 318 6150 or email dine.dubai@ritzcarlton.com.
The Saigon Social and London Social brunches deliver the charm and taste of two favourite global cuisines and meet right in the middle, at The Ritz-Carlton, Dubai, JBR.