Sponsored: Seaworld, the iconic homegrown seafood restaurant that has been impressing seafood lovers in Dubai since 2001 gets a new home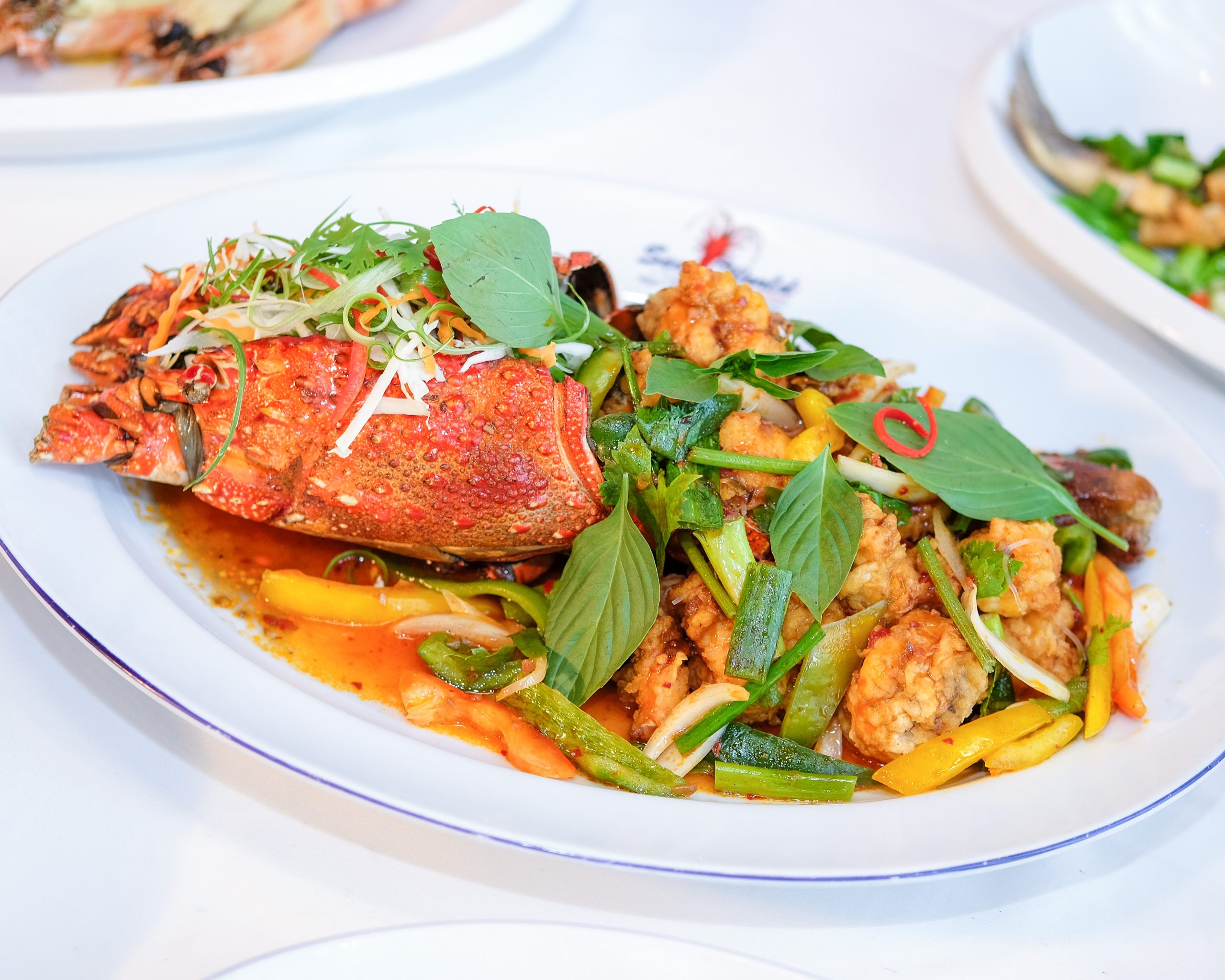 Conveniently placed in the heart of Dubai, along Sheikh Zayed Road, Seaworld seafood restaurant is a notable dining destination serving the finest in fresh seafood since 2001. Hailed for being one of the city's first standalone seafood restaurants, Seaworld soon became an unmissable spot for seafood enthusiasts in Dubai, especially among Emiratis and GCC nationals.
Over 20 years later, the Dubai-meets-Bangkok culinary concept is still standing strong, boasting a timeless new location on Sheikh Zayed Road, a vibrant menu brimming with local produce and thirst-quenching sips for all.
Upon entering the spacious new setting that is apt for family dinners, group gatherings and corporate outings, diners are greeted by classic interiors starring large saltwater tanks and market-style displays that offer the option to customise preferred seafood platters and mixes. Following this, seafood lovers can select their preferred cooking method and favourite sauces brimming with traditional Thai and aromatic Emirati flavours. The result is a mouthwatering array of mussels, fish, prawns, lobsters and more, cooked to perfection, especially for you.
Additionally, you can opt for hearty dishes off the menu including Green papaya salad with poached shrimp, Crab meat and corn cream soup, Shrimp in pandan leaves, Pad Thai, Seafood fried rice and even Stir-fried morning glory or Sautéed mixed mushrooms for the vegetable fans. A selection of refreshing mocktails, soft beverages, tea and coffee serves to accompany your seafood feast.
These distinctive and excellent quality offerings, together with first-class service, ensure Seaworld is a top choice for all seafood cravings in Dubai.
Call +9714 380 8009 or email seaworld@asianahoteldubai.com. Visit the website or Instagram.