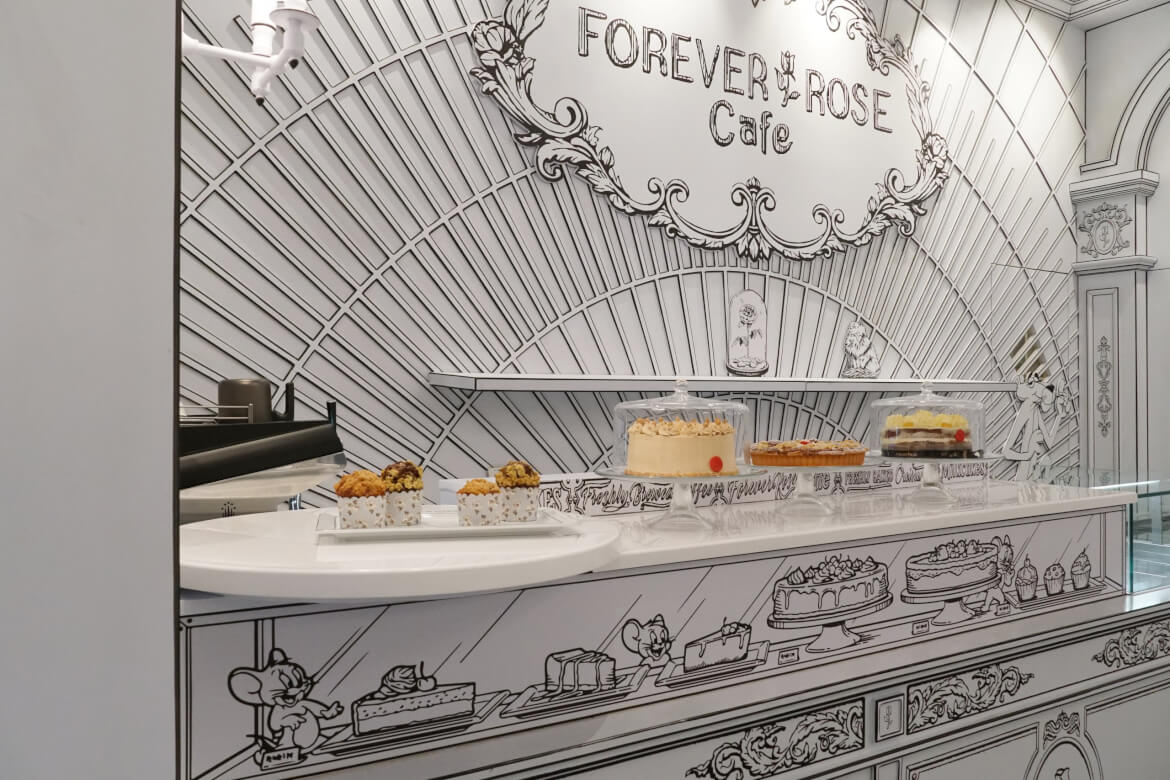 Luxury florist boutique, Forever Rose, has embarked on a new journey and opened the region's first 3D café. The latest opening of their namesake cafe this November is located at Boxpark in Dubai, UAE.
Designed to transmit the feeling of a floral boutique environment, 3D illustrations evoke emotions of being part of a story.
The black and white theme (including the dishware) is a nod to the current colour scheme of the Forever Rose floral boutiques. The intention: to transfer customers to a fairytale and change their perspective by leaving the customers, food, and drinks in colour and create a 3D effect. Hand-drawn portraits of the UAE Royal Family hang across the venue, as well as, images of the Mona Lisa, Pink Panther, and Tom and Jerry.
The latest opening is drawn from the success of its Abu Dhabi café and features the same coffee and dessert menu, but also all-day dining experience.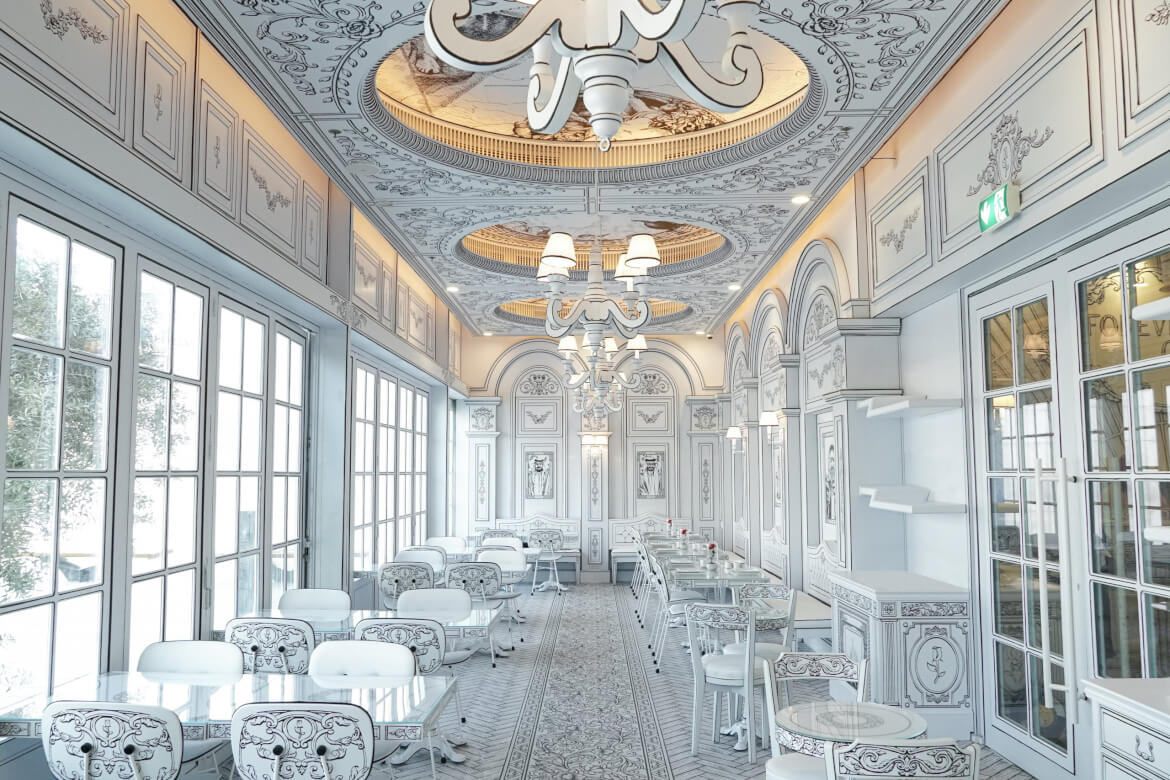 Floral infusions are part of the menu to create adventure through dining. For instance, the signature french toast has incorporations of rose extracts in its batter. Moreover, international cuisines are presented with a Middle Eastern spin and seasonal items are available based on the time of the year. Finally, vegetarian, vegan, and an array of healthy dishes are regular options.
Customers have the opportunity to shop too. Forever Rose boutique collections namely the Bella Mini and The Capsule Collection are available onsite.
The Forever Rose Café targets to launch around exclusive locations and shopping centres all over the GCC. A key expansion plan is in the works in Saudi Arabia. Also, the brand aims to open 3D cafés in each leading city in the GCC by 2022.
Visit www.myforeverrose.com, @foreverrosecafe and @foreverroselondon for more information and orders.
For Forever Rose Café bookings:
Call +971 4 548 4210 for Boxpark by Meraas, Dubai, UAE
Call +971 25641647 for Galleria Mall, Al Maryah, Abu Dhabi, UAE