Sponsored: Savour special moments with loved ones this Ramadan, at Khaymat Al Qamar nestled within the majestic Kempinski Hotel & Residences Palm Jumeirah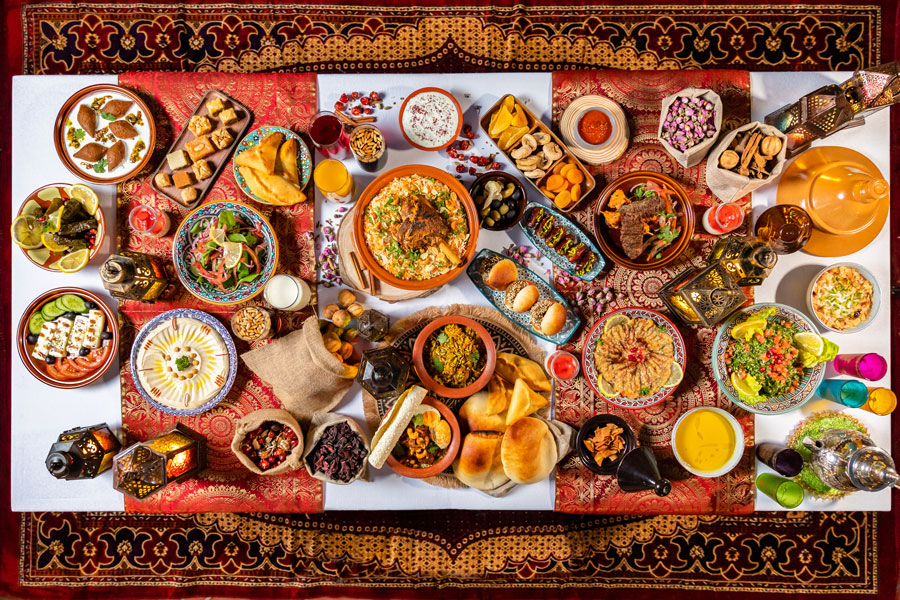 As the sun sets across the horizon, casting a warm and delicate glow brimming with shades of yellow, orange and red, the beachfront Kempinski Hotel & Residences Palm Jumeirah welcomes families, colleagues and loved ones to a memorable Iftar placed within the magnificent Khaymat Al Qamar.
Khaymat Al Qamar, where 'khaymat' translates to mean 'tent' in Arabic, offers a treasured experience that comes alive at dusk with twinkling lights, vibrant Arabian traditions and aromatic Ramadan specials. Diners will find themselves in a setting surrounded by a serene and gorgeous five-acre garden, where lush palm trees dance in the shadows and a gentle sea breeze tenderly caresses.
Khaymat Al Qamar features an impressive Iftar buffet spread, complete with masterpieces from numerous live cooking stations. Prepare to ignite your senses with the heady whiff of Oriental spices and mouthwatering aromas of chargrilled specialties. Feast on freshly baked Arabic breads, nourishing soups, Middle Eastern favourites, hearty main courses and sublime, rose-scented desserts.
Iftar from sunset to 9pm, with packages from AED225 per person (inclusive of buffet and season's juices). Suhoor served à la carte from 10pm-2am. Group packages are available on request for bookings of 15 people and more. Call +9714 444 2000 or email fbreservation.thepalm@kempinski.com. Visit the website or Instagram.