Sponsored: From memorable family Iftars, intimate Suhoors, delightful Easter get-togethers and a divine lobster promotion under a twinkling desert sky or overlooking shimmering coastal shores, The Ritz-Carlton Ras Al Khaimah resorts have it all
Gather the friends, your other half or make it a family holiday with your loved ones and take a trip up north to Ras Al Khaimah for a sliver of paradise. The Ritz-Carlton Ras Al Khaimah, Al Wadi Desert and The Ritz-Carlton Ras Al Khaimah, Al Hamra Beach have launched an incredible line-up of exceptional dining experiences for the month of April.
The Ritz-Carlton Ras Al Khaimah, Al Wadi Desert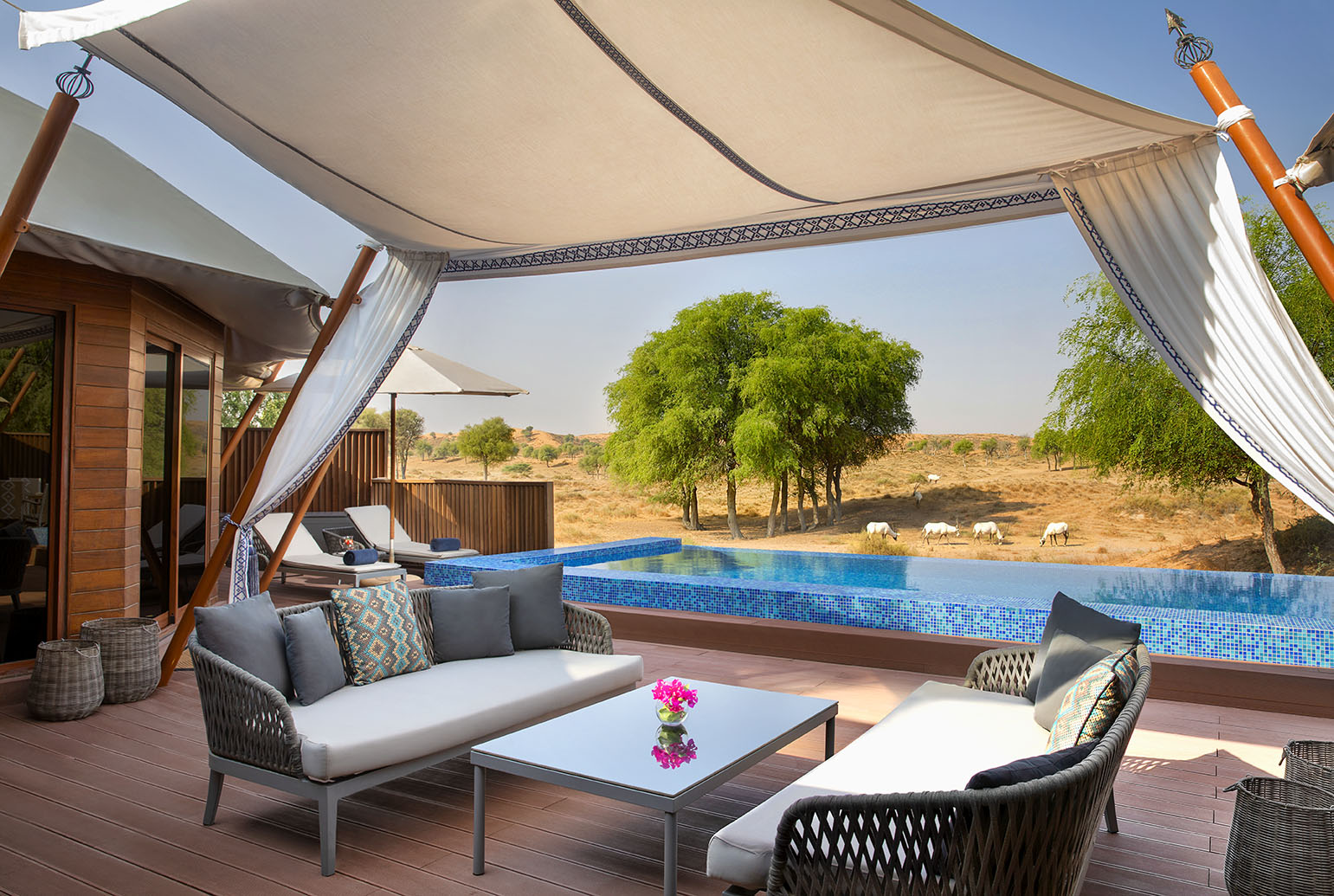 The 100-villa, Bedouin era-inspired resort is sited amidst the stillness of a protected Nature Reserve that is also home to numerous species of birds, falcons, the Arabian Oryx, Arabian sand gazelles and blackbucks. A trip to the resort will have you basking in complete serenity whilst taking in the picturesque sights all around.
The nature resort has a ton to offer in terms of private in-villa pools, cycle trails to explore the vastness and most importantly, its remarkable culinary events.
Family-style Iftar at Moorish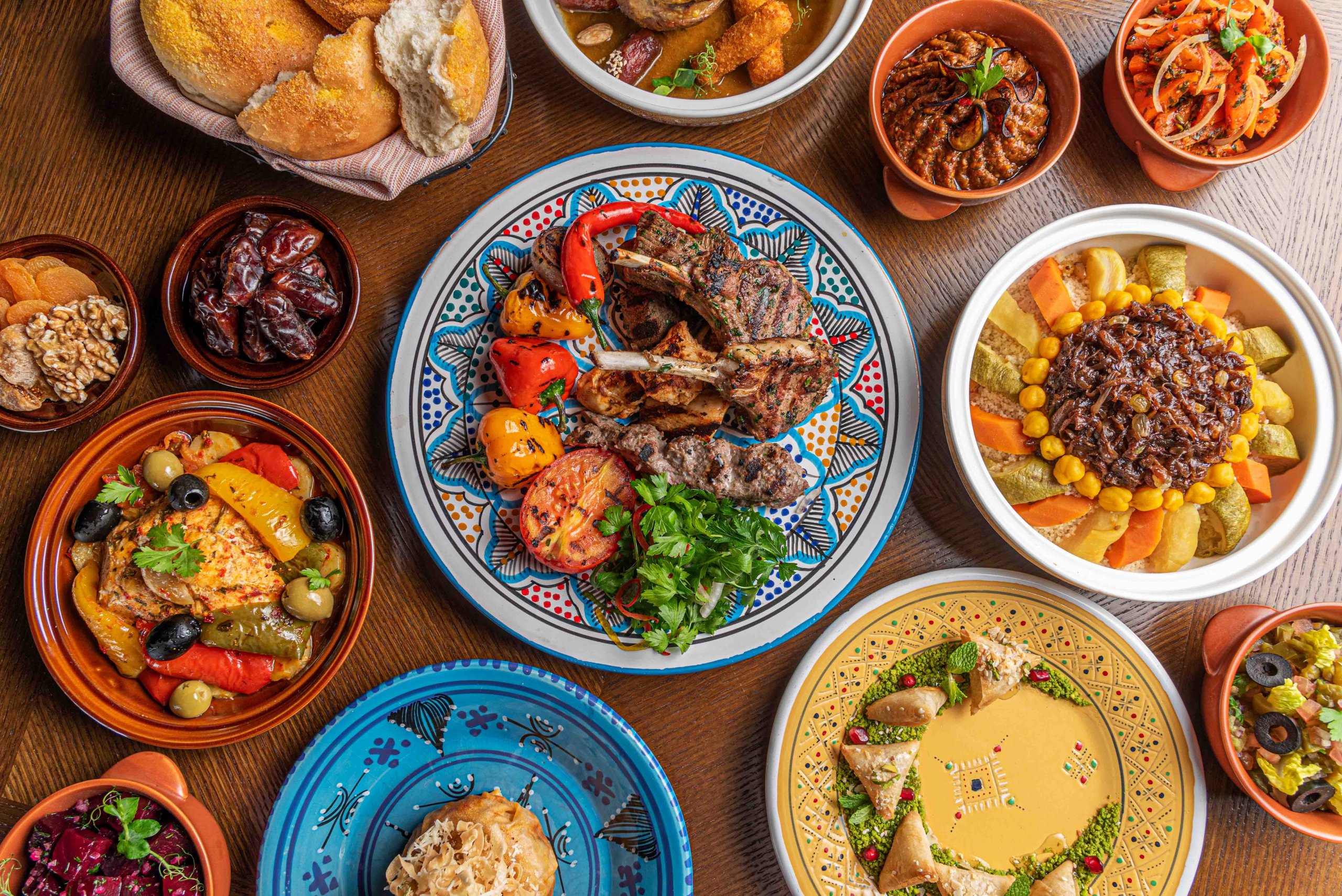 With Ramadan falling during the month of April, the resort invites diners to create cherished memories to last a lifetime with family at a sumptuous Iftar experience at Moorish. The Moroccan-inspired, warm and cosy restaurant is dishing out a variety of traditional dishes fused with a Mediterranean twist. Tuck into the classic harira soup, fresh briouats and mouth-watering tagines, all complemented by spectacular views of the desert sunset.
Throughout Ramadan. AED250 per person.
Easter Brunch at Kaheela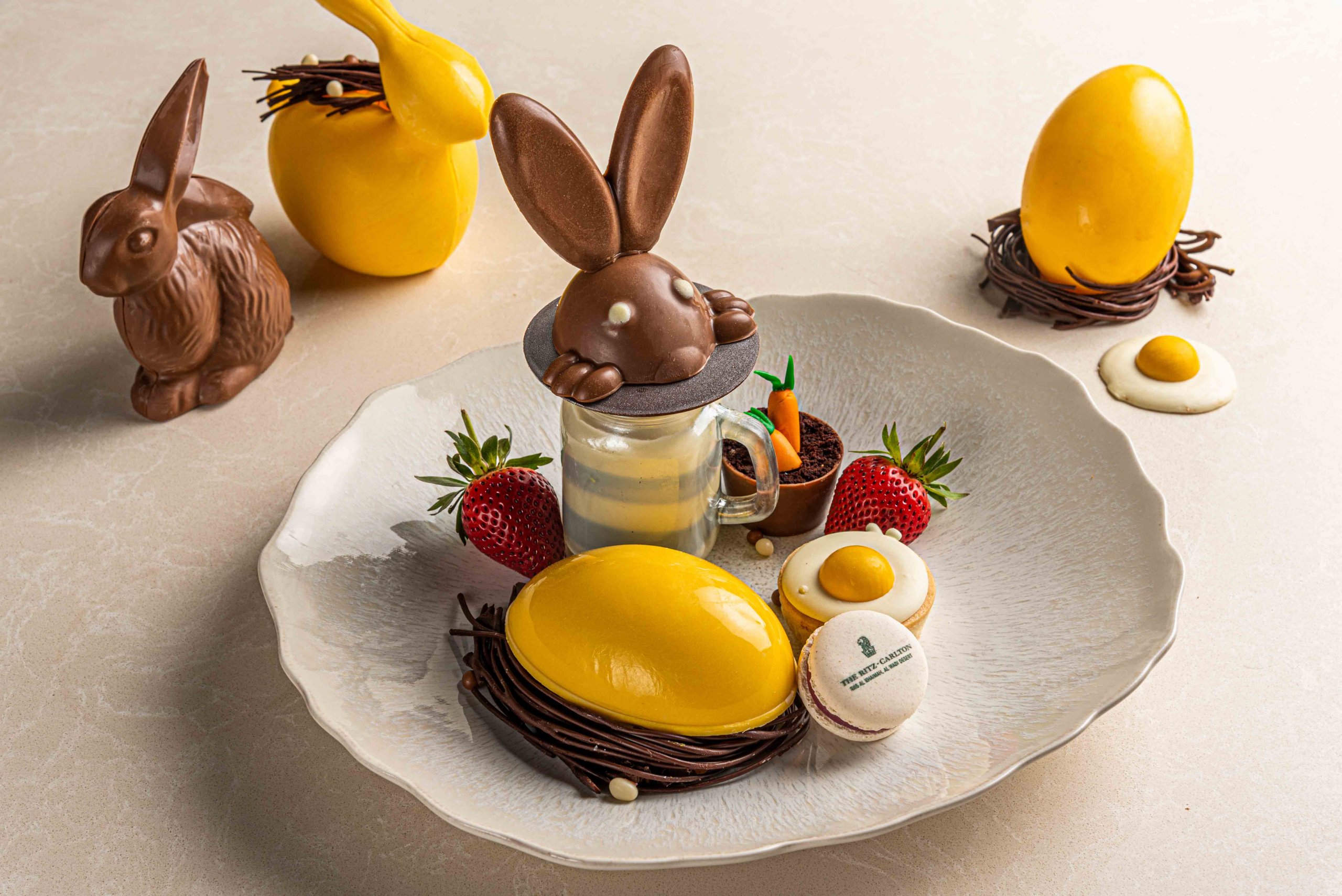 Visit Kaheela for a special Easter celebration for guests of all ages with an unmissable Friday brunch at Kaheela. The restaurant offers the perfect atmosphere to sit back and relax amongst nature whilst dining on starters such as seafood platters and smoked salmon Niçoise salad, followed by pan-seared sea bass and baked cauliflower gratin for mains. Finish the festivities on a sweet note with a passion fruit tart or a tempting Earl Grey and chocolate chip ice-cream.
April 2 from 12:30-4pm. AED275 per person.
Lobster Promotion at Farmhouse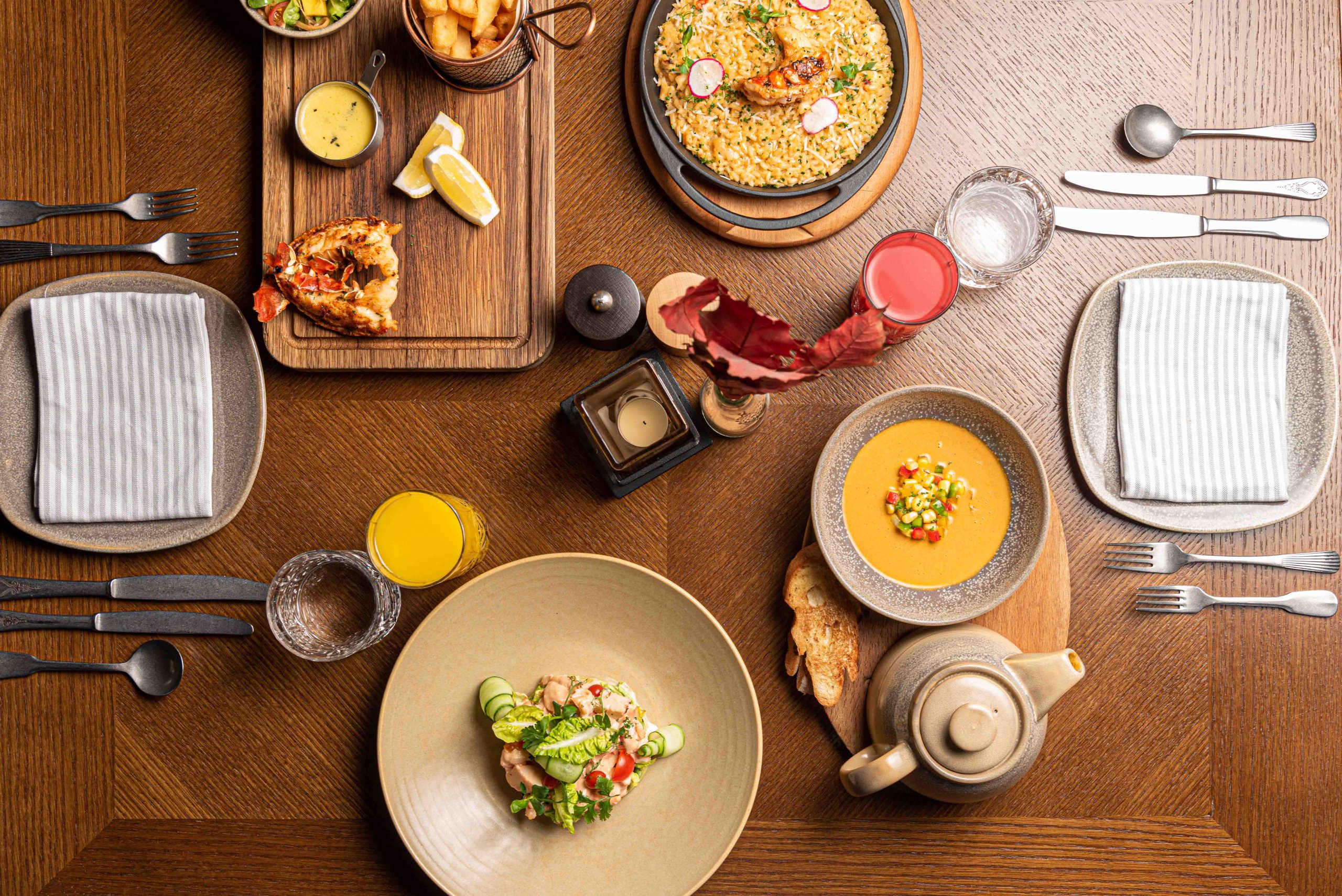 An exceptional, seasonal farm-dining experience awaits at Farmhouse, where the Arabian Desert meets the Arabian Sea. Indulge in a delectable two-course menu featuring fresh caught Omani lobster. The meal begins with a lobster cocktail or lobster bisque topped with corn nibbles and garlic croute; followed by a sublime lobster risotto or a grilled lobster tail alongside mango and papaya.
AED350 per person (inclusive of two courses).
Advance reservation required. Call +9717 206 7777, email rc.rktrw.restaurant.reservations@ritzcarlton.com or in-house guests dial extension 5656.
The Ritz-Carlton Ras Al Khaimah, Al Hamra Beach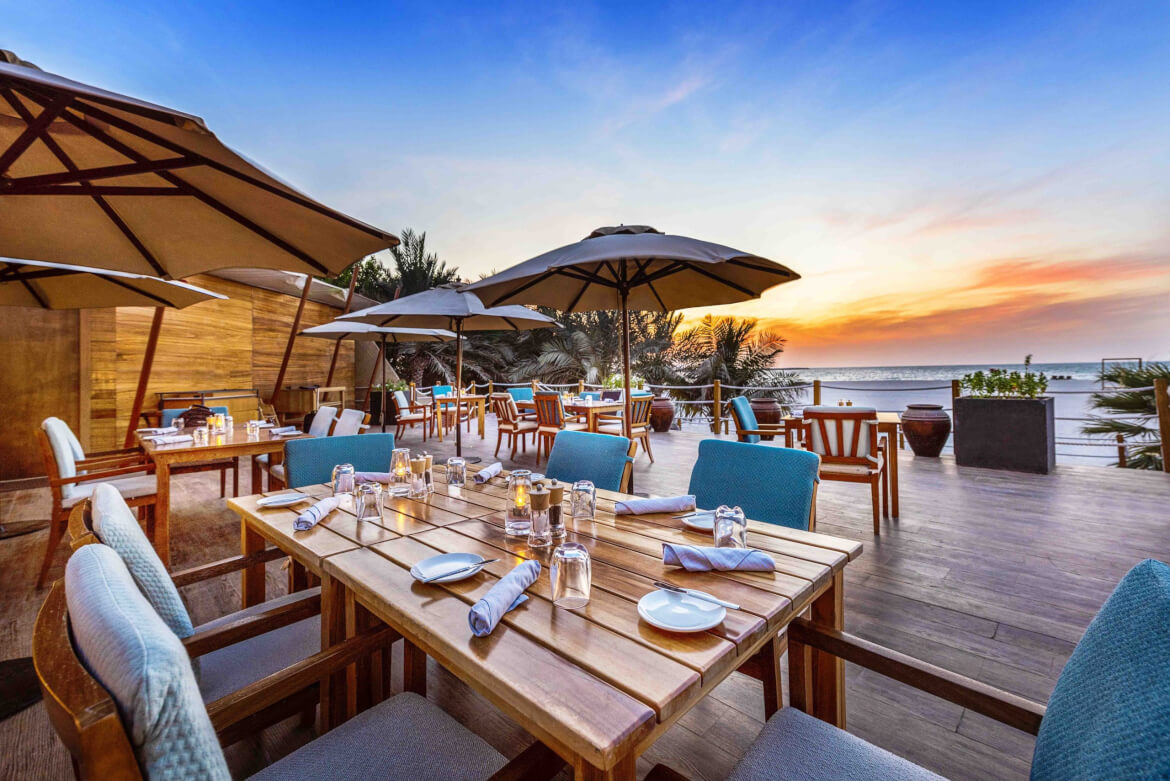 Beachfront villas overlooking cool white sand and crystal blue waters immediately transports you to a luxe island holiday at this spectacular beach resort. Nestled in a cove along the Arabian Gulf coast, the property blends traditional elements with modern luxury, offering a wonderful seaside vacation away from the hustle and bustle of city life.
Among the numerous activities, spa treatments and attractions available, the excellent dining experiences make it to the top of the list.
Iftar at Shore House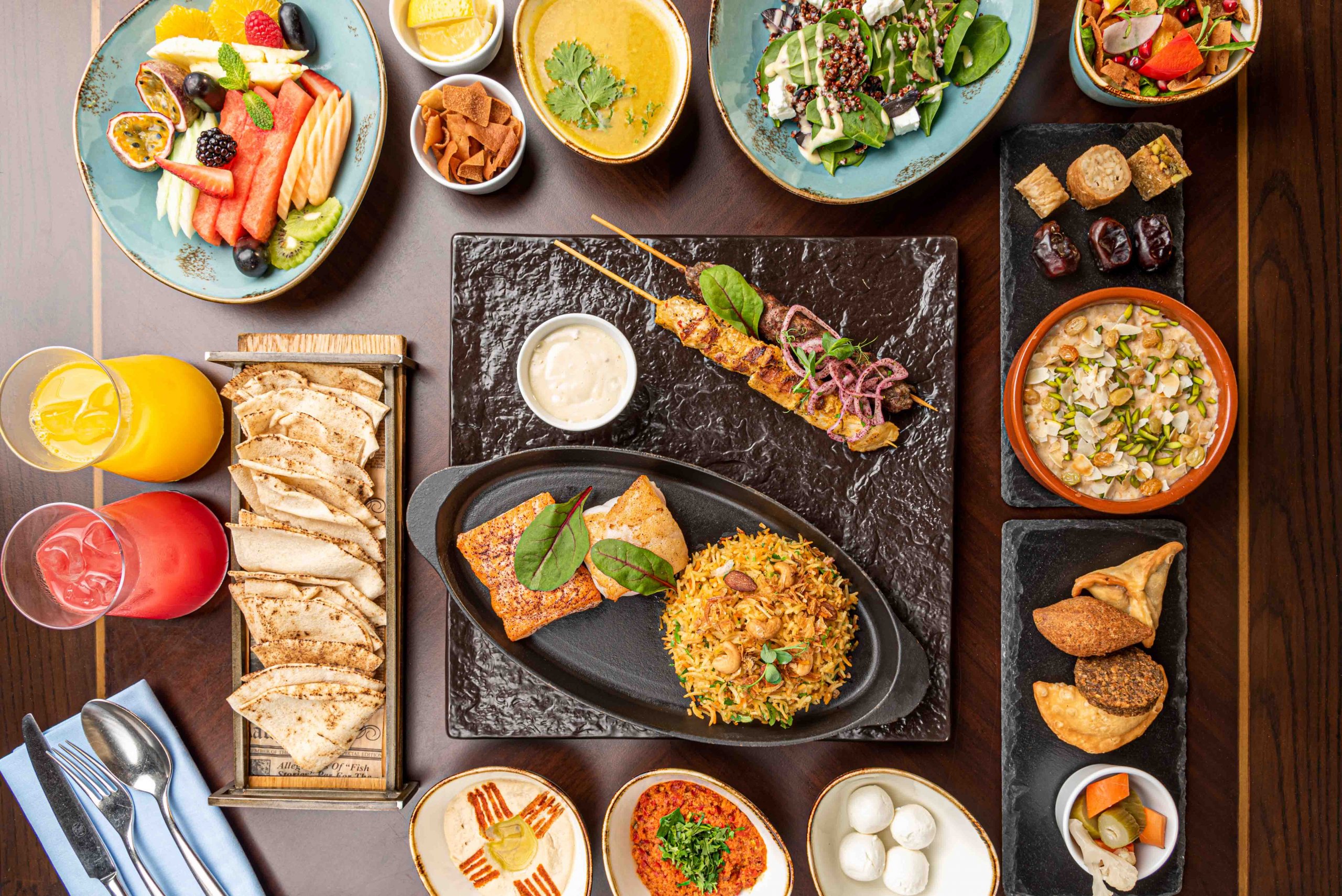 Break your fast this holy month of Ramadan with a noteworthy Iftar experience at Shore House. With tables that overlook the endless white sands and shimmering sea, Shore House offers the perfect backdrop to a perfect Ramadan evening. Diners can indulge in a set menu of Arabian flavours including assorted mezze, baby spinach and quinoa salad, a mix grill platter and a sweet selection of Umm Ali, Arabic sweets and fresh fruits and dates.
Throughout Ramadan. Sunset-10:30pm. AED175 per person.
In-Villa Suhoor
Guests staying at the beach resort can enjoy a private Suhoor meal from the comfort of their own villa, carefully prepared by renowned chefs. Tuck into a wholesome Suhoor inclusive of breakfast favourites such as egg shakshuka, ful medames, falafel and cheese sambousek.
Throughout Ramadan from 3-5:30am. AED160 per person.
Easter Friday Brunch at Shore House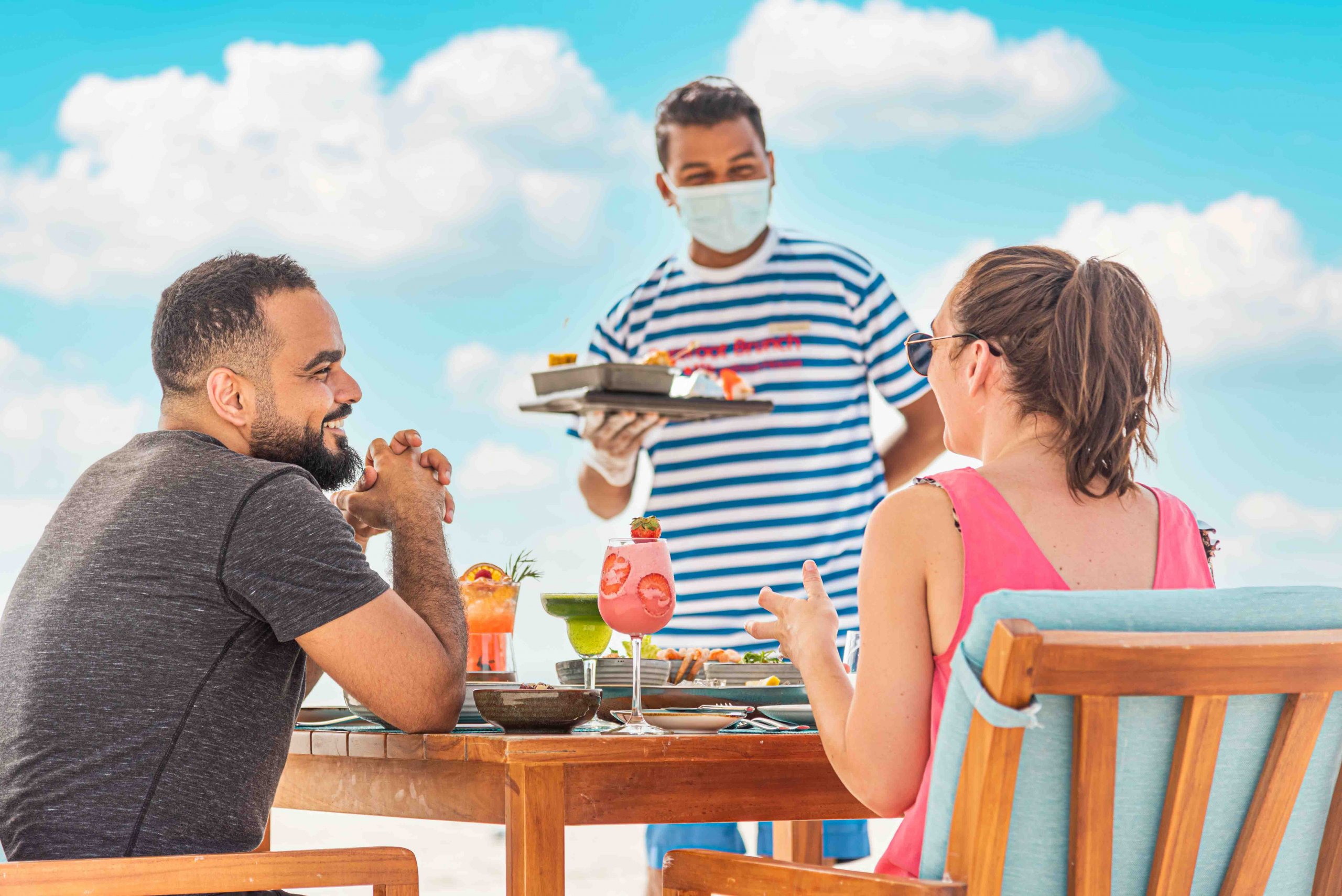 If you're looking for a special Easter celebration with your family and friends, the casual island-inspired restaurant invites you to feast on appetising bites, freshly shucked oysters, delightful salads and juicy plates from live barbeque stations.
April 2 from 1-4pm. AED295 onwards per person.
Easter Sunday Lunch at Shore House
Celebrate Easter with an exquisite three-course meal featuring a fresh endive and goat's cheese salad topped with an infused honey and mustard dressing; followed by a succulent rosemary lamb chop with green asparagus and grilled carrots; and a decadent, sweet lemon meringue tart. The lunch is accompanied by the sounds of waves crashing on the shore and glittering views of the seaside. The kids can keep busy with fun-filled activities including an Easter egg hunt, Easter crafts, a gingerbread house decoration and more.
April 4 from 12:30-3:30pm. AED175 onwards per person.
Advance reservation required. Call +9717 204 8888, email rc.rktrz.shorehouse@ritzcarlton.com or in-house guest dial extension 0.