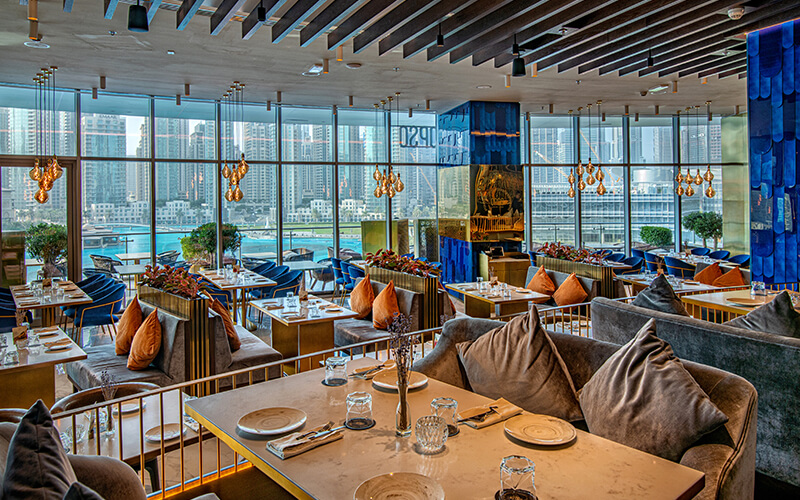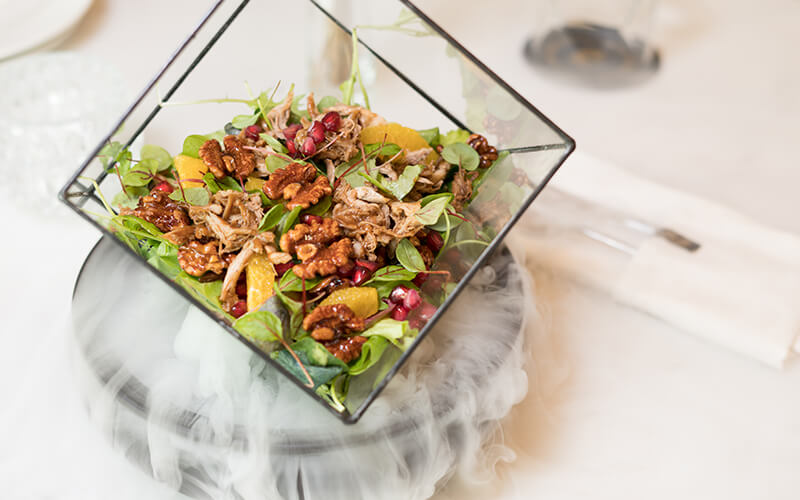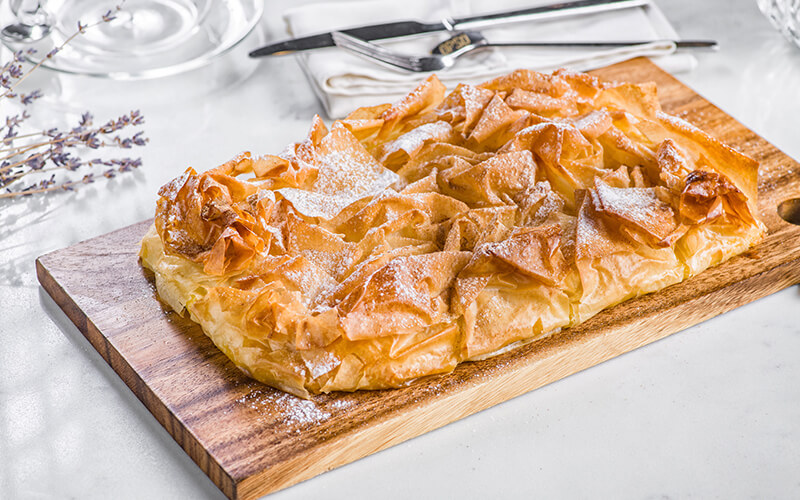 Sponsored: Located at the Fashion Avenue extension of Dubai Mall, this London-born concept made its way to Dubai earlier this year, and has been celebrating the best of modern Greek roots in its cooking ever since.
It's already had the royal seal of approval after Sheikh Hamdan dined there earlier this year, but ever since OPSO Dubai opened in May 2019, it has welcomed guests from all over the world, including famous singers and supermodels.
Translating from the ancient Greek word for a delectable morsel of food, "a delicacy", OPSO was brought to Dubai by young Saudi entrepreneur, Faisal Al Mandil an extension of London's favourite modern-Greek eatery, which is based in Marylebone. Executive Chef Mark Taquet brings years of culinary experience to bring OPSO Dubai's menu to life, a menu that has been created by 2 Michelin-star Chef Nikos Roussos (co-owner of the OPSO brand).
Segregated into three experiences, OPSO consists of: OPSO Social, OPSO Dining, and OPSO Privé.
The main hangout spot, OPSO Social, is perfect for groups of friends and young execs to connect over the delicious aroma of a freshly-brewed coffee. Or, for the true Dubai treatment, opt for the OPSO Gold Latte with Thyme Honey – a famous coffee curation that is topped with 24K gold dust. There's a selection of sweet treats on the menu, too; our favourites are the Very Berry Pancakes paired with a decadent hot chocolate.
OPSO Dining, the main dining hall, boasts beautiful blue and gold interiors with attentive service. Traditional and modern flavours grace the menu, with bestsellers such as the Lamb Shank Giouvetsi, Fish Tempura Skordalia and an array of magical mocktails, like the Merry Berry with smoke theatrics for those perfect Instagram posts. For desserts, OPSO has a long list of homemade traditional and modern selections, with the Bougatsa being one of the top sellers along with other crowd favourites.
Last but not least, OPSO Privé, an exclusive indoor Sheesha lounge with a special bites menu. Apart from the usual, OPSO has two signature lines of blends, all of which are handpicked and crafted by OPSO's in house sheesha experts, under the guidance of Faisal.
For those who enjoy al fresco dining, OPSO Dining and OPSO Privé also have an outdoor seating area, both smoking and non-smoking, with the best views of the Dubai Fountain in town.
Details: To find out more information, please visit opso.ae