Sponsored: The Four Seasons Hotel Kuwait at Burj Alshaya invites diners and guests alike to a memorable festive season
Make your way to Four Seasons Hotel Kuwait for a slice of urban sanctuary, where contemporary Middle Eastern design sets out to inspire and spark a sense of wonder. This festive season, the property promises to captivate with tempting cuisine from a brilliant new gastronome and one of a kind festive happenings.
Your next dining destination
Diners at the Four Seasons Hotel Kuwait can be assured of sumptuous fare from the recently-appointed Executive Chef, Thierry Papillier; who has arrived in Kuwait after cooking up a storm at the Four Seasons Resort Marrakech.
A Four Seasons veteran, Papillier was hired by Four Seasons Hotels and Resorts at just 29 years of age, making him the youngest Executive Chef across the group. This first assignment at Four Seasons Hotel Cairo at Nile Plaza was just the beginning of his career trajectory, followed by successful moves to Four Seasons Resort Mauritius at Anahita and the company's properties in Casablanca and Marrakech.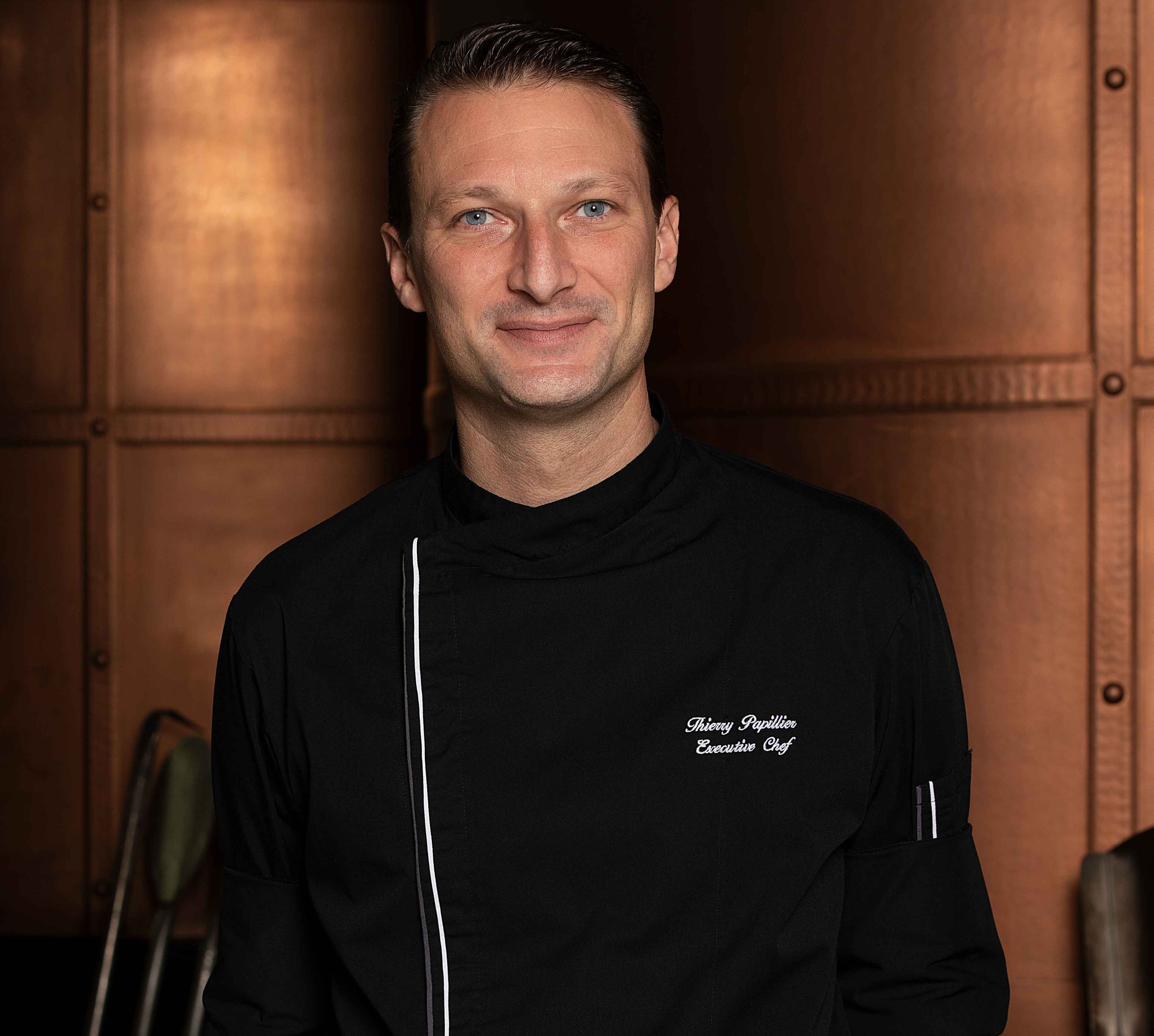 The French native and culinary mastermind brings this worldwide experience, vibrant energy and creative flair to the celebrated dining concepts at Four Seasons Hotel Kuwait. His arrival supports the property's drive to enhance the dining experiences offered and sets the stage for exciting epicurean events to come.
Now, discerning diners can seize the opportunity and indulge their palates in thoughtfully elevated cuisine and festive feasts at the property's dining destinations, including signature restaurants Sintoho and Al Bandar restaurant and lounge.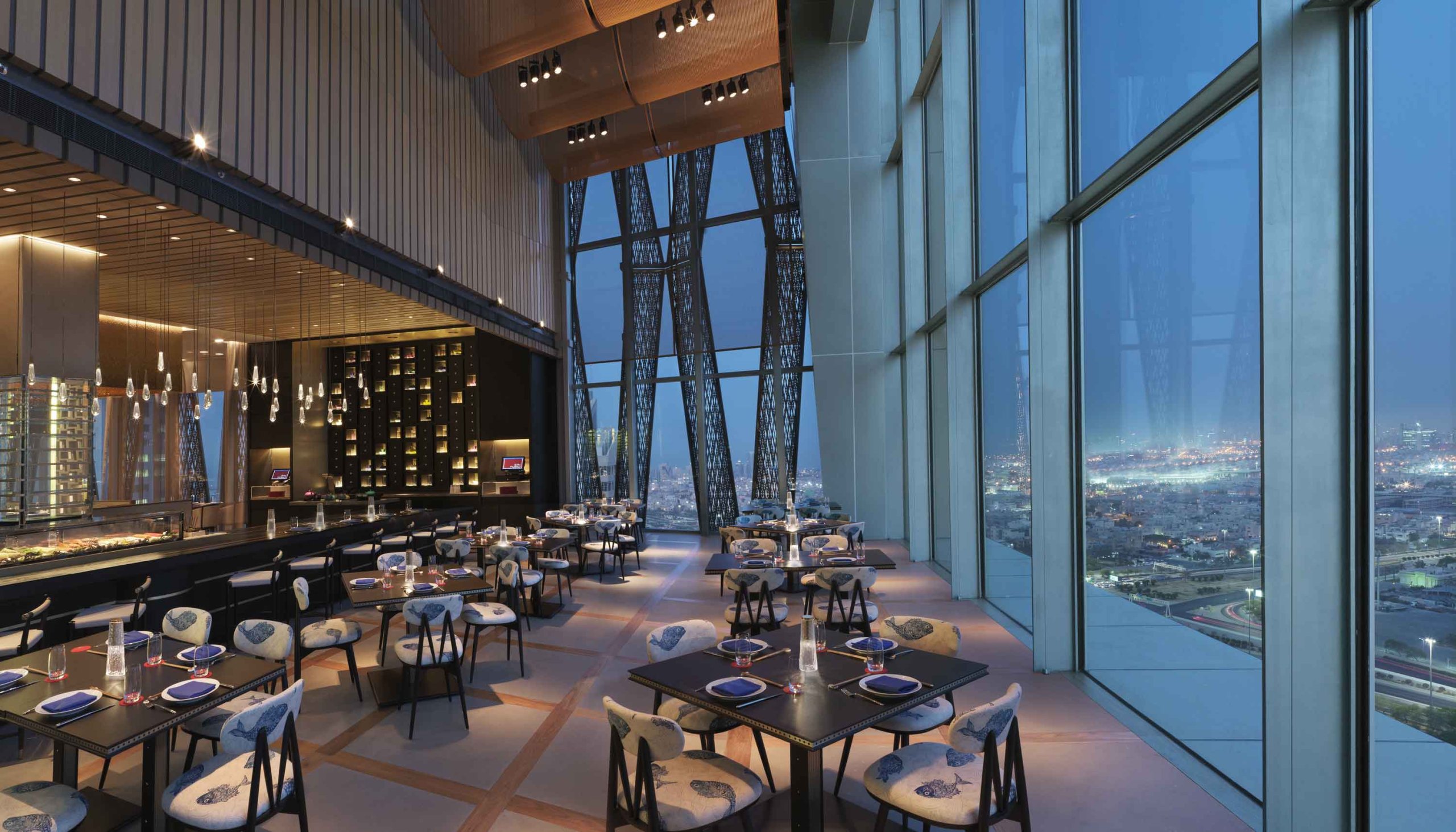 Sintoho is a chic panoramic rooftop restaurant boasting seven live cooking stations, including two teppanyaki stations, a robata grill, a sushi bar, a dim sum station and a live counter, as well as two striking private dining rooms. Be it for a glamourous night out or a casual tête-à-tête, this experiential gourmet spot invites diners to discover the best of modern, far-eastern cuisine. Take your pick from irresistible, aromatic assortments featuring exotic flavours that will transport you to the Far East, while complementing your meal with winning sips from talented mixologists.
Among the plethora of sublime mocktails offered, a must-try is the Pearl of the Orient. Skillfully crafted by Mixologist Christopher Boom Verzosa, the exceptional beverage features pineapple juice, yuzu citrus, coconut milk, full cream and pandan. Toast to good times and good company amidst the sensational sights around.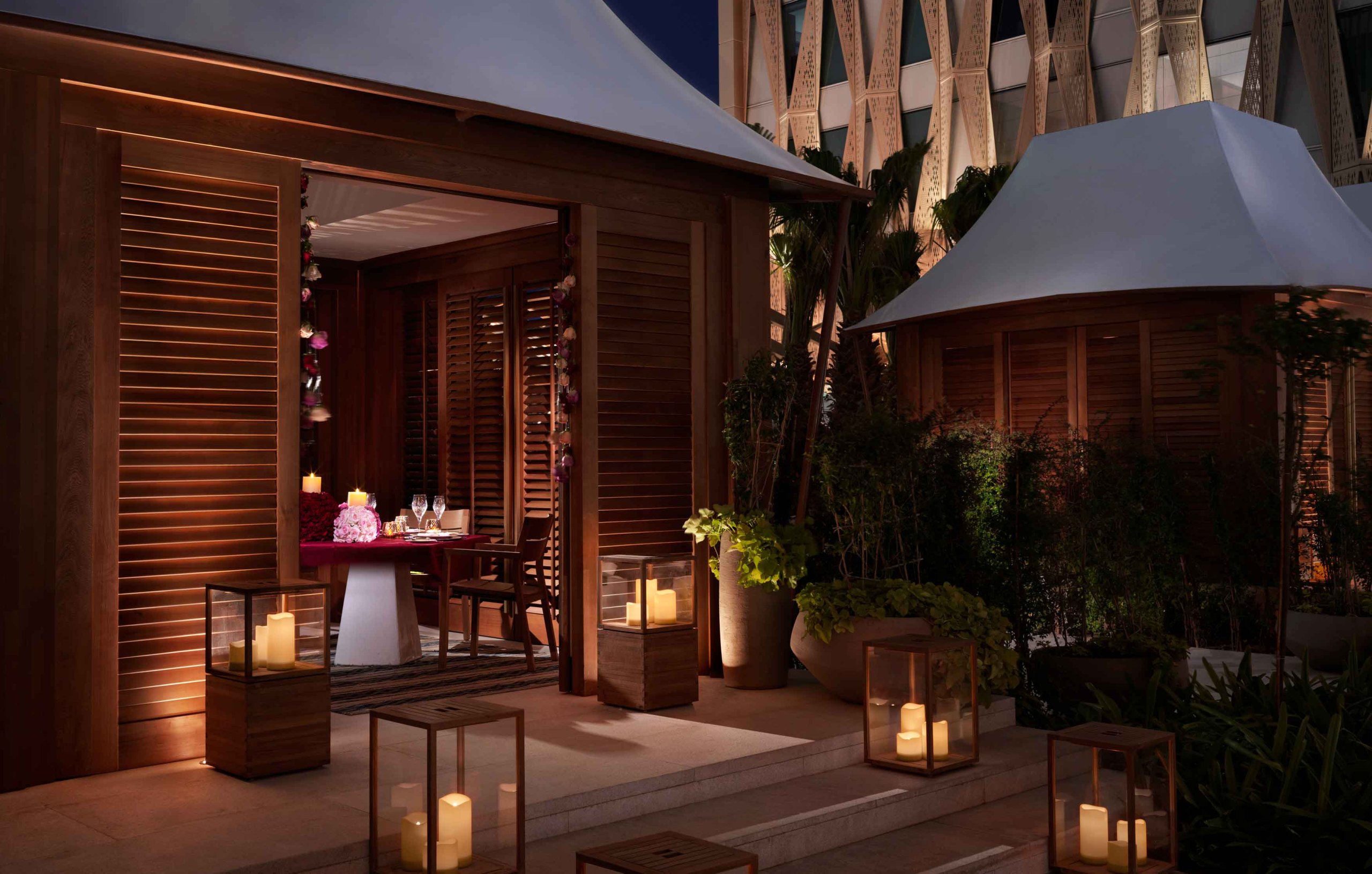 For a relaxing poolside vibe during the day and an upbeat lounge-like ambience in the night, pencil in a visit to the trendsetting Al Bandar. This remarkable restaurant and lounge features an outdoor pool with air-conditioned cabanas and lounge chairs, perfect for your next pool day; and twinkling lights and catchy beats for a fabulous evening out. When the hunger pangs strike, reach for an array of tempting mezze and quench your thirst with handcrafted beverages.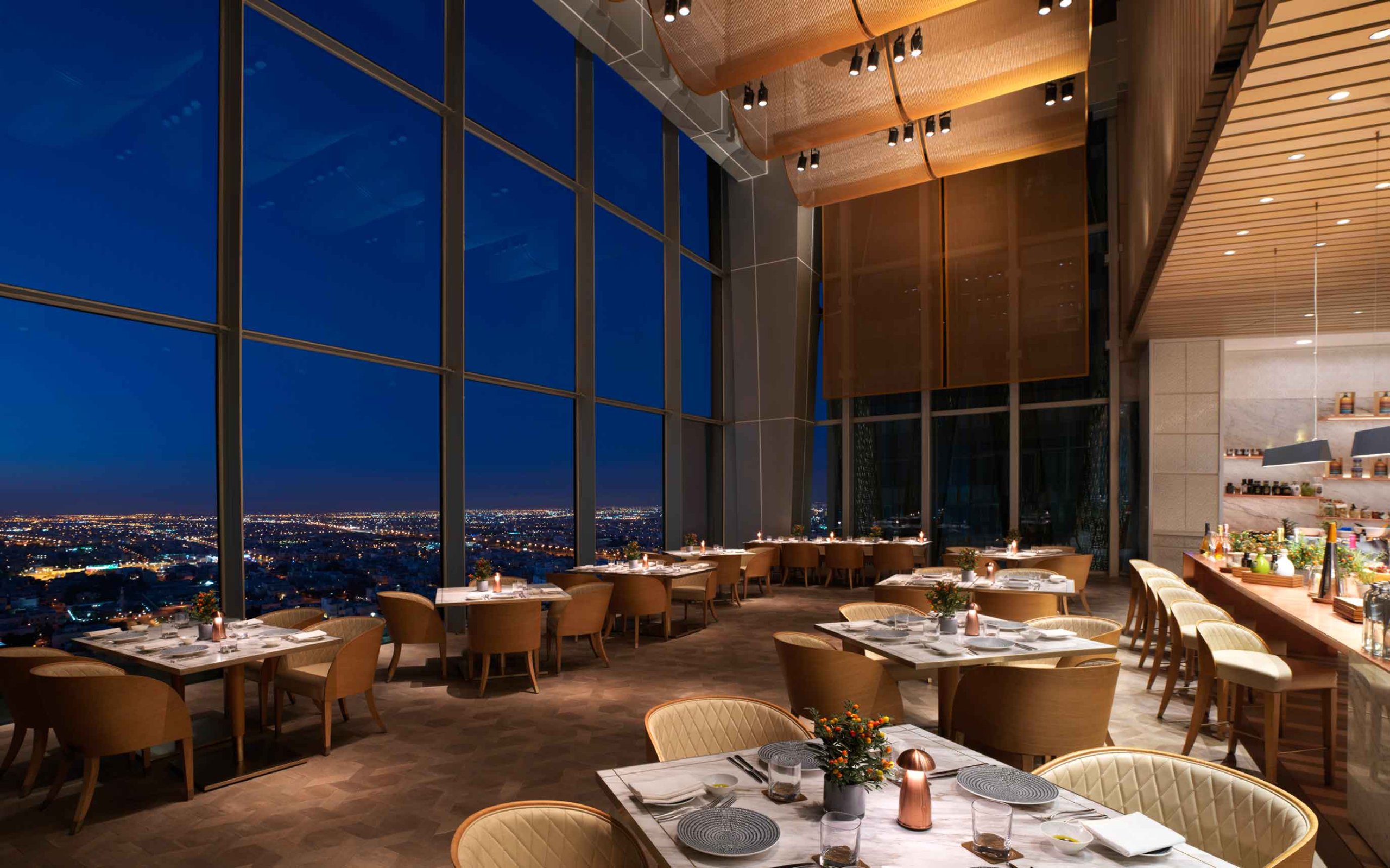 Spoilt for choice, diners can also take their pick from a line-up of other restaurants including Dai Forni, a rooftop Italian dining experience with an impressive wood-fired pizza oven for an elegant affair; Elements, for market-style fare that transforms your table into a bottomless buffet; and Al Soor, the lively lobby lounge apt for light bites, sinful desserts and accompanying hot or cold beverages.
New Year happenings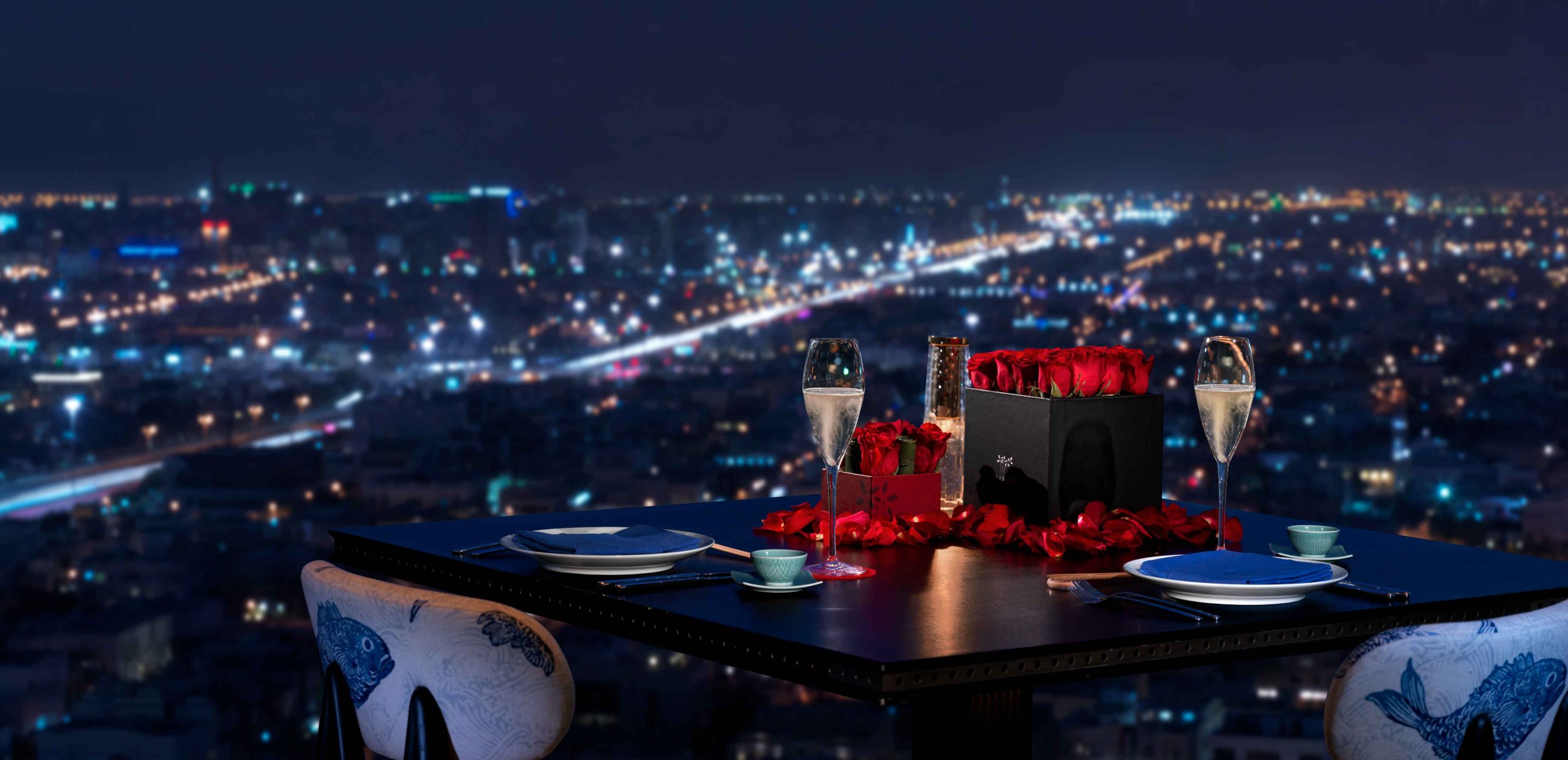 The Four Seasons Hotel Kuwait at Burj Alshaya has revealed a sparkling line-up of New Year's Eve celebrations, unlike anything you've experienced before and one where you are the star. Slip on your best attire and make your way to the property to shine, glitter and show your gold.
Sintoho
Dress to impress and make your way to Sintoho for a lavish New Year's Eve. Indulge in delectable dishes served family-style, from a five-course menu. End your experience with sinful sweets and a joyful cheer, in the company of loved ones.
December 31, with arrival from 8-10:30pm. KWD100 onwards per person.
Dai Forni
Hotfoot to Dai Forni to ring in the New Year 2022, complete with entertainment as you tuck into sharing starters and a mouth-watering middle course, followed by a fish and beef main, with a decadent dessert to end.
December 31, with arrival from 8-10:30pm. KWD100 onwards per person.
Al Bandar Cabana
Be one of the select few to grab yourself a stunning NYE-decorated cabana at Al Bandar, be it with your partner, friends or family. Enjoy a five-course meal comprising sharing starters and a middle course, followed by a fish and beef main and a gorgeous dessert to round off your experience. Don't forget the takeaway box of 30 roses, a personalised menu signed by the Executive Chef and visits from the festive entertainment around.
December 31, with arrival from 8-10:30pm. Only 5 cabanas available.
Al Bandar Lounge
If you prefer a more casual experience with your mates, opt to be seated in the Al Bandar lounge or restaurant; alternatively, head to the semi-private and intimate VIP lounge are. Here, you will receive a tapas tower, freshly-grilled surf and turf, sharing dessert and one beverage; accompanied by catchy tunes from the DJ.
December 31, with arrival from 7pm onwards. KWD45 onwards per person.
Al Bandar poolside dining
Enjoy a poolside dining affair featuring a five-course menu with a selection of scrumptious sharing starters, a middle course, a fish and beef course and a dessert. Complement your meal with your choice of sips, as you take in the splendid NYE party décor around.
December 31, with arrival from 8-10:30pm. KWD150 onwards per person.
Elements
Celebrate the special day with a bountiful buffet dinner and soft beverages, with virtual entertainment adding to the revelries and a selection of fun party favours.
December 31, with arrival from 8-10:30pm. KWD50 onwards per person.
In-room dining
Plan a romantic New Year's eve dinner with your favourite person, served atop a dinner trolley decorated with red roses. 
December 31. 
Masquerade Ball Package
Host your own private Masquerade Ball, which includes your own private decorated State Suite that can accommodate up to 10 guests, a buffet set-up with hot and cold items, a dessert selection, a beverage station, party props and giveaways; and even cracking NYE entertainment on TV.
December 31. 
Breakfast at Elements or Al Bandar
Keep the celebrations going with an extended Buffet Breakfast Feast at Elements; or treat yourself to a Cabana breakfast at Al Bandar, featuring an enhanced menu, beautiful décor and a live food concept.
January 1 at Elements from 8am-3pm at KWD15.
New Year's Eve and Day rooms activities
Make your New Year's celebration a complete blissful stay, with packages for romantic in-room dining and breakfast at Elements.
Specialty Suites Offer of up to 70 per cent off on double occupancy stays in Specialty Suites. KWD1,025 per One-Bedroom Royal Suite, KWD875 per One-Bedroom State Suite and KWD575 per One-Bedroom Amiri Suite. Suite Dreams Offer of 25 per cent off on stays of two nights and more in Diplomatic & Ambassador Suites. Note: rates subject to availability an exclusive of 15 per cent service charge.
Payment required in advance, with 7-days cancellation policy applicable. Visit the Festive desk in the lobby for bookings. Call +9652 200 6065 or email festive.kuwait@fourseasons.com. Visit the website or Instagram.