Here's a quick rundown of all the new Dubai restaurants that will be unveiled in 2023.
Looking to try a new culinary destination this year? You've come to the right place. From outdoor restaurants to magnificent lounge spots, here's everything you need to know about what's upcoming in the region and where to dine.
Mi Amie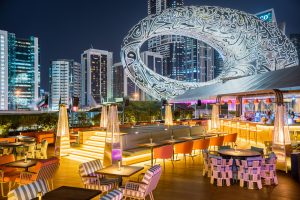 The all-new DIFC dining venue, Mi Amie, offers a fun blend of Miami, Afro-house, tribal and Latino vibes accompanied by unrivalled views of the iconic Museum of the Future. The delectable menu features Asian Peruvian nibbles such as Wild seabass carpaccio, the A5 wagyu sushi rolls, Boston lobster spring rolls and a Deconstructed raspberry and litchi tart served with Lemon Sorbet.
Opens: January 2023
Call +9714 330 0000. Visit Instagram.
Aamara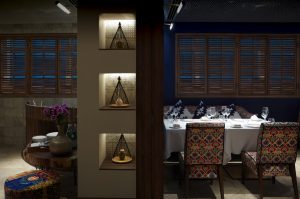 The award-winning restaurant group behind Trèsind and Michelin Star restaurant Tresind Studio has unveiled a new fine dining concept at VOCO Hotel Sheikh Zayed Road. Embark on a culinary journey at the licensed venue, following the ancient trading route from the Far East to the Mediterranean region, known today as the Silk Route. Paired with a selection of in-house crafted beverages, the menu features cold, small and big plates, and sides that span meat, fish and vegetarian dishes. Highlights include Chaat sundae, Crispy okra with Turkish yogurt and pickled onion relish, Bang bang cauliflower with saffron yogurt and black truffle, Ratatouille samosa, and Stuffed pimento with Egyptian rice and buttermilk curry, to name a few. Finish with Baklava complemented by pistachio crémeux and rose gelato, or the decadent Shahi tukra with saffron ice cream, amongst other treats.
Opens: January 2023
Contact +97152 573 5723.
Mott 32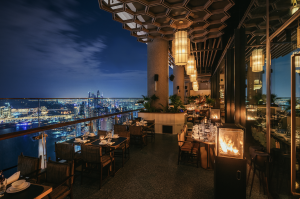 The highly anticipated restaurant celebrates the culture and food of modern Hong Kong, with traditional Chinese cookery and culinary innovation. Sited on the 73rd floor of the Address Beach Resort, JBR, the venue features an impressive indoor area, an open-air terrace with stunning views across Bluewater Island, JBR, Palm Jumeirah and the Ain Dubai, and a menu brimming with renowned specialities such as the Apple Wood roasted Peking duck (taking 48 hours to prepare and carved tableside), Jasmine flower smoked black cod, dim sum and curated concoctions.
Opens: January 2023
Contact +9714 278 4832.
Above Eleven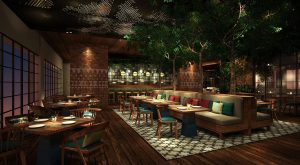 The highly-anticipated Peruvian Nikkei rooftop restaurant, bar and lounge, Above Eleven, is set to open at Marriott Resort Palm Jumeirah. Prepare for a unique blend of Peruvian, Japanese, and New York at the restaurant with picturesque views of the Dubai skyline.
Opens: Early 2023
Visit website.
Rüya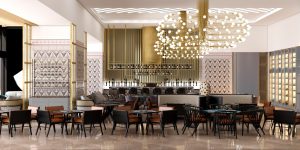 Mayfair's popular Anatolian cuisine, Rüya London, is heading to The St. Regis Dubai, The Palm in 2023. The destination offers a welcoming atmosphere, a front-row view of the open kitchen, and traditional Anatolian cuisine for guests to embark on a fine culinary trip through the terrains of Western Asia's Anatolian region, from the shores of the Mediterranean to the banks of the Black Sea.
Opens: January 2023
Visit Instagram.
VIRTUE Lounge & Club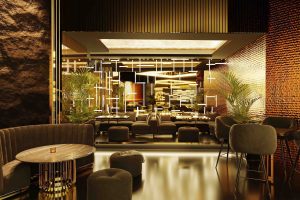 The latest nightlife destination, VIRTUE Lounge & Club, is set to open soon at the JA Ocean View Hotel in Jumeirah Beach Residence with chic interior décor and LED lights displayed across the restaurant. The menu boasts international cuisine such as Sake nigiri with royal Baerii caviar and gold leaves, Roasted bone marrow and Malaysian chilli cod. Prepare for themed nights including Ladies Night, Afro Beat Nights, and weekend brunches headed your way.
Opens: Q1 2023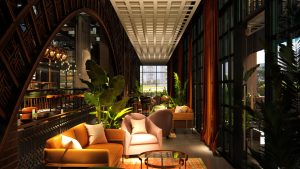 The Tap House will unveil its third branch in Dubai Hills Business Park and offer a wide array of crafted concoctions, a decadent European-inspired menu, and live entertainment. The restaurant will also host Nan's British Roast and a sports watch party for friends and family to visit.
Opens: Q1 2023
Visit website.
Keep checking this space for all the new Dubai restaurants opening in 2023.