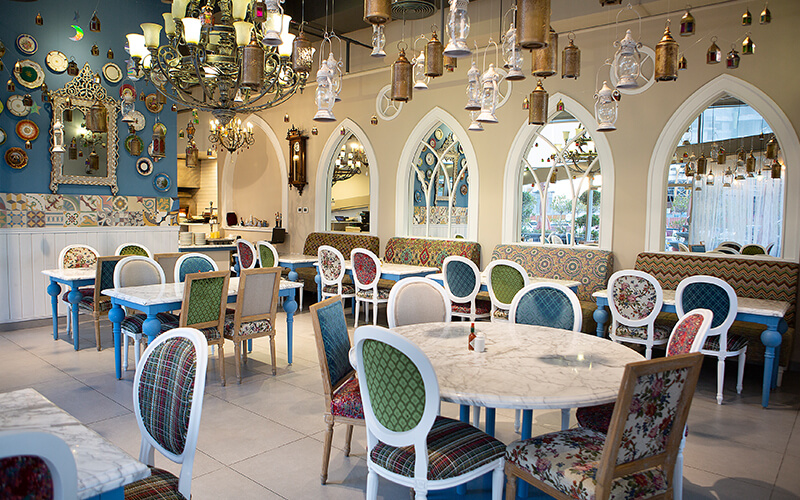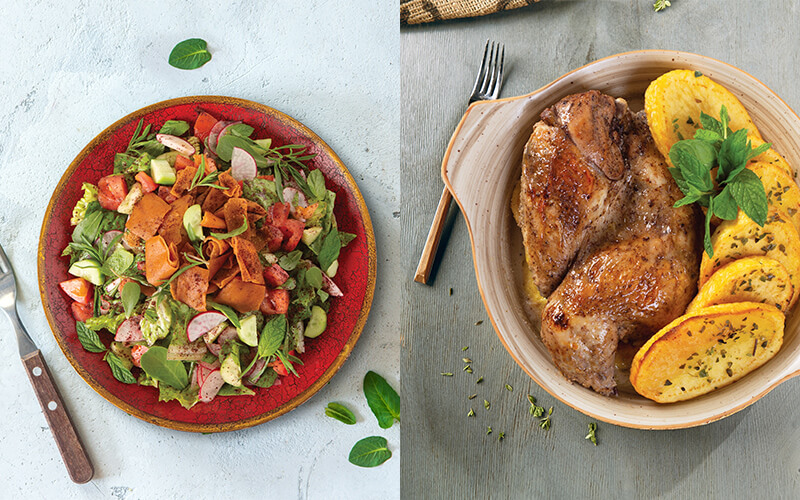 If you're looking for authenticity, finesse and enjoyment in Lebanese food, Mosaic is where to be – a home-style restaurant run by its co-owner and his wife, who also happens to be the restaurant's head chef
Sponsored: The story behind the restaurant's name 'Mosaic' arises from the famous Bekaa Valley of Lebanon. If you look at the valley from a height, you'll notice immediately the beauty of its landscape, different colours of greenery in the valley resemble the image of mosaic tiles. When dining at Mosaic, the diversity and colorfulness of the dishes will carry you to the middle of this valley and its fresh produce.
Mosaic is an award-winning Middle Eastern, casual dining and business lunch restaurant based in Abu Dhabi. Dishes on the menu go beyond classic Lebanese fare; expect to find dishes from all parts of Lebanon, especially those rustic plates that are cooked in the distant villages.
"I cook for the people visiting us at the restaurant the same way I cook at home for my family and friends, with the same amount of attention and love," explained Mosaic's head chef.
"In the kitchen, we only use fresh meat and chicken and never from frozen. Our vegetables, spices and nuts are brought fresh from Lebanon to enhance the flavours and to satisfy the customers' longing for real Lebanese food in the UAE," she added.
Mosaic's extensive menu starts with salads, including the best seller Quinoa Tabbouleh Salad. There's also many mouthwatering cold and hot Lebanese Mezza, such as the rich and creamy Hommos prepared with freshly boiled chickpeas. The famous Moutabbal Mosaic prepared with roasted eggplants and tahini then topped with a garden of aromatic greens and ruby red pomegranate is also a favourite, as is the Fatteh with eggplant; imagine layers of fried eggplants soaked in tomato sauce and another layer of fried pita bread then a layer of garlic marinated yogurt topped with parsley and quenched with ghee and pine nuts. Not to forget the juicy lemony lamb stuffed with vine leaves, which is served on the top of spiced rice and stuffed zucchini.
The restaurant is also well-known for its barbecue selection produced in Mosaic's private butchery.
The culinary team at Mosaic love their job and take pride in the small details, whether it be in food presentation or front of house service.
Expressing her love for cooking, Mosaic's head chef said: "I am passionate about Lebanese food, I enjoy cooking it and I love to listen to guest feedback. I cook my memories and my dreams, that's why people love my food because it is cooked with longing and admiration".
Details: To learn more about Mosaic, or to make a booking, call 02 622 0909 or visit the website.