Sponsored: This Valentine's Day, take your loved one on a culinary getaway to the Mediterranean, with a delectable three-course menu at Bolla DIFC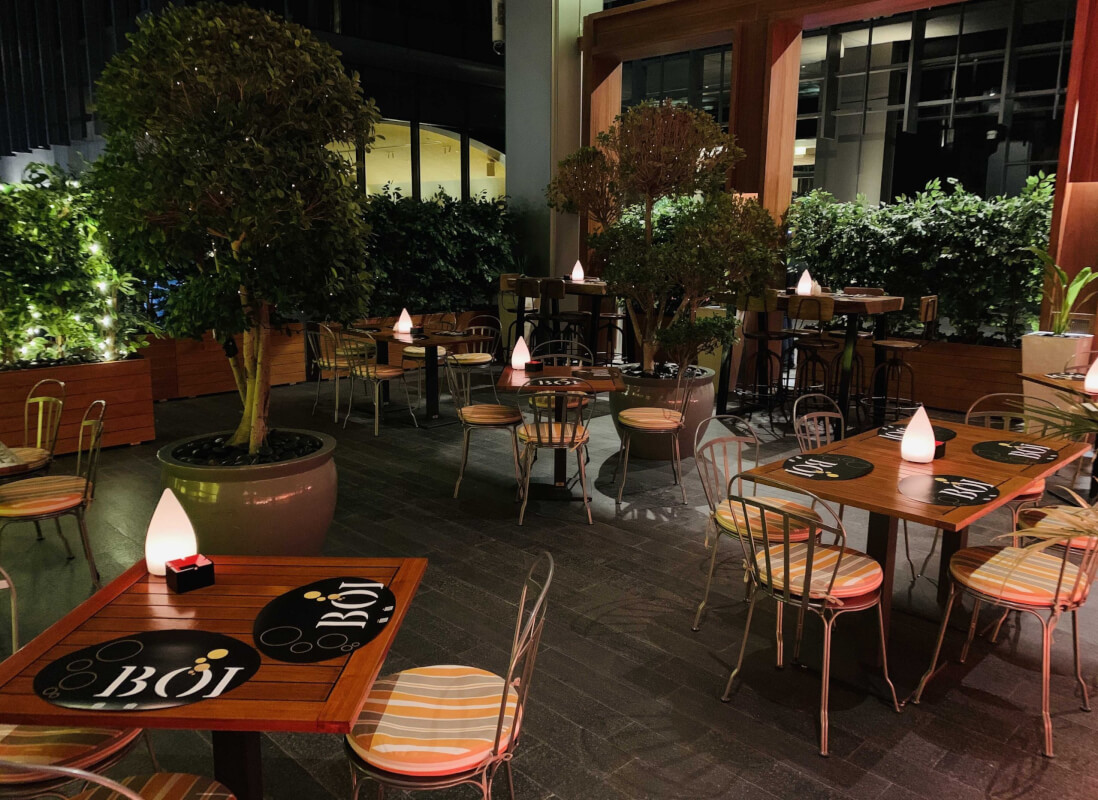 Nestled at the heart of DIFC, Bolla offers a welcoming space for breakfast, lunch and dinner, making it a great spot for a date night out or gathering with friends. The setting is complete with high tables, chalk-written display boards and a sprawling terrace, with an impressive menu that caters to all tastebuds.
The team have curated a thematic evening meant to take you on a Honeymoon around the Mediterranean Sea, this Valentine's Day. The three-course menu, with grape pairings, showcases regional delights from the likes of France, Spain, Morocco, Greece, and on your last stop, Italy.
Whet your appetite with oysters, followed by a selection of sharing-style entrées such as Mont d'Or cheese fondue, deep fried ravioli stuffed with bolognaise sauce, pita bread with olives and oregano, lamb kebab skewers with tomato and parsley in pasta fillo, chickpeas falafel with pickled vegetables and greens, seafood couscous, Carabineros shrimps' lollipop in tempura, and chorizo and octopus bon bons with patatas bravas (spicy potatoes). Leave room for the ultimate finale, a decadent chocolate fondue on Mediterranean fruits.
This intimate dining experience will surely go down as one to remember!
February 14 from 8pm onwards at AED500 per couple. For reservations, contact +9714 340 0046 or visit the website.