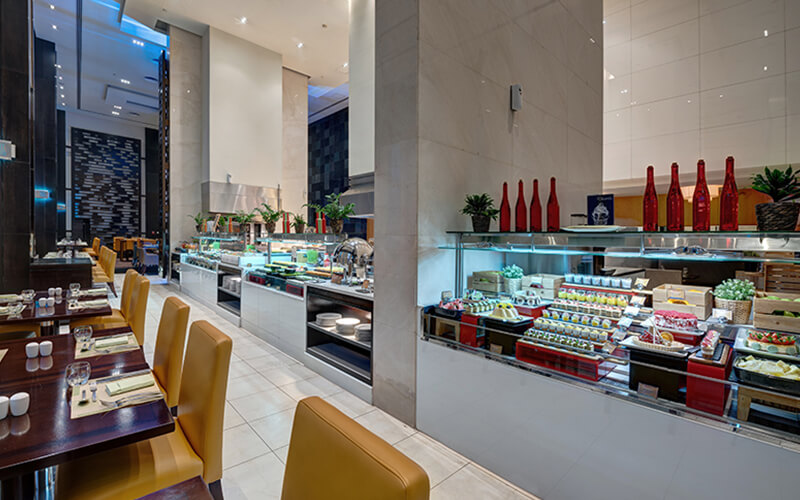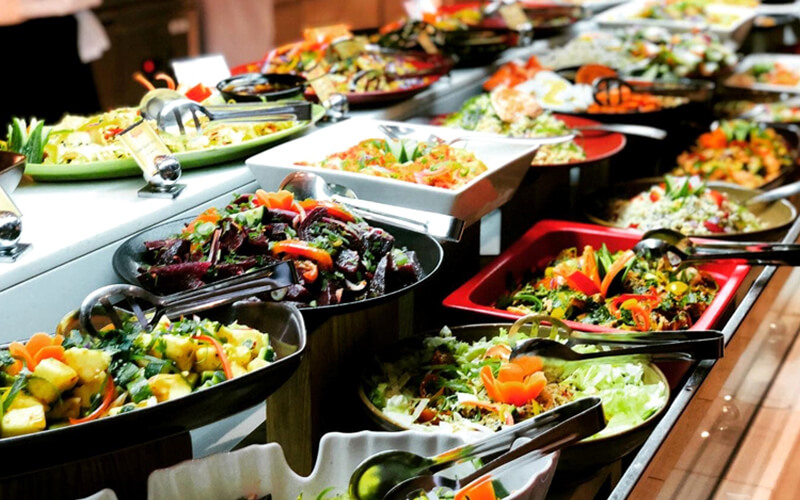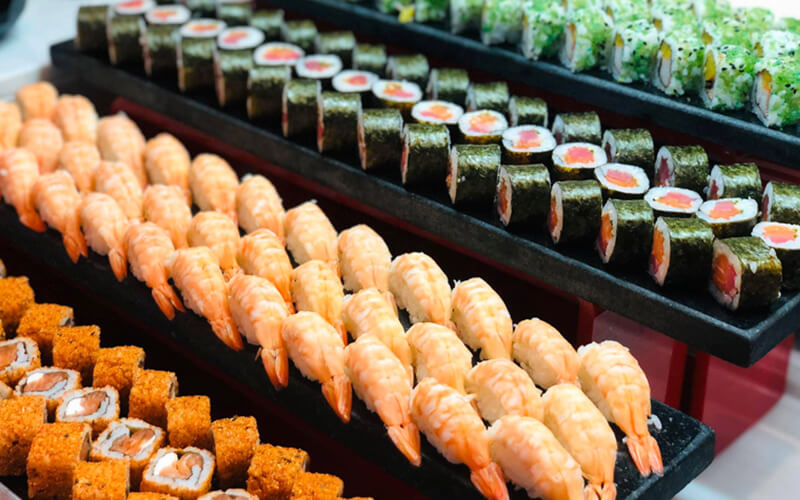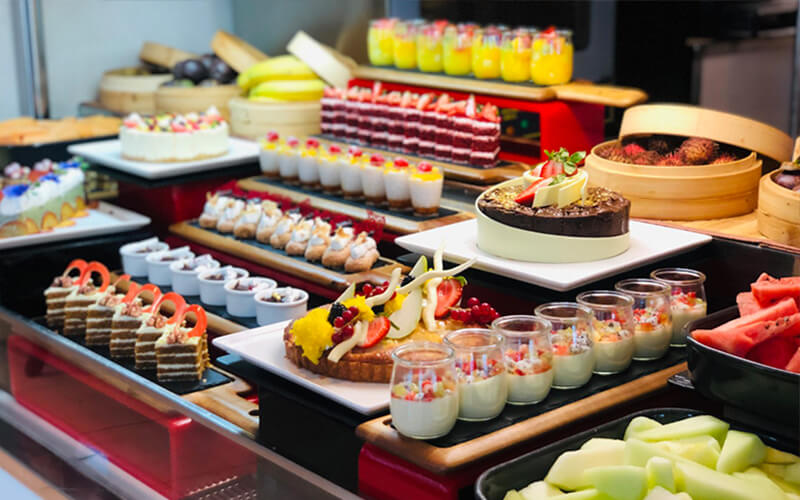 Sponsored: Who says indulgence is not for everyone? At Media Rotana's Channels, you can tune in to good food at any time of the week. Kicking off with International Night on Sundays, serving up popular dishes from around the world, before delving into the continental cuisines of Asia, Mexico and Lebanon later in the week – which night will you pick?
Sunday – Trip around the world
Start off the week with a culinary trip around the world, sampling the best and most popular dishes from a variety of cuisines. Taste the cultural diversity of starters, main courses and desserts from Japan, India, China, and our neighbours from the Gulf and Levantine regions.
Monday – Konichiwa
Competent with chopsticks? Come and put your skills to the test at this weekly Japanese theme night. Start the meal with a piping hot Miso Soup, then dip into freshly made maki and other rolls at the sushi bar. Catch all the action at the sizzling Mongolian-style BBQ, live yakitori and tempura stations.
Tuesday – Taco Tuesdays
It's no secret that Mexican food spices things up… and how perfect is that for a mid-week revival? When the clock hits 7 on Tuesdays, it's time to talk tacos, churros and more. This Mexican Fiesta boasts a spread of the most tantalising dishes – sweet and savoury – and anything else that you and your amigos will enjoy!
Wednesday – From the Lebanese Kitchen
On Wednesdays, Channels' chefs are cooking up a storm preparing tempting mezze, grills, desserts and more from Lebanon. This famed cuisine is both sophisticated and simple, and Channels serves up over 70 dishes from the Levant.
Thursday – Aromatic Asia
At the end of the week, head to the world's largest continent filled with its culinary marvels from both land and sea. Explore the spice route around South Asia sampling cuisine from India and Sri Lanka down to Thailand and sail back to Colonial times as you dig into delicious fare from South East Asia. Put your chopsticks skills to the test with the authentic Chinese, Japanese and Korean dishes on offer.
Friday – Ocean Treasures
On Fridays, Channels heralds the treasures of the sea – scratching the surface and diving far beneath! Cooked in a variety of culinary styles – baked, poached, grilled and fried – this Friday night is filled with dishes inspired by various cuisines, and is an evening that is sure to please.
Details: Theme nights buffet at Channels start from AED 189 per person and 50% off for kids from age 6 to 12 years old. Sunday – Friday, from 7pm till 10:30pm. For reservations, call 044350201 or fb.media@rotana.com.