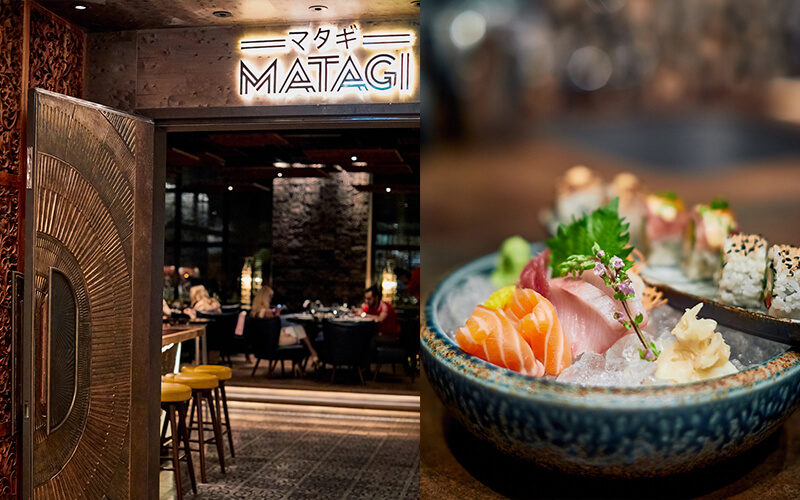 Matagi, the lifestyle-driven Pan Asian restaurant located at the Emerald Kempinski on Palm Jumeirah, has launched a new Friday night concept, the Crazy Rich Brunch.
This brand-new evening for the social calendar promises to be an entertaining affair, designed to encourage the UAE's movers and shakers to join in the party and enjoy the taste of Asian flavours.
Matagi's Crazy Rich Brunch takes place weekly on a Friday from 7pm where guests can enjoy a four-hour gastronomic event that commences upon arrival. Being served up is a series of Asian dishes starting with sharing-style appetizers of sashimi and maki platters to hot dishes such as chicken thighs yakitori and ikura udon.
Guests can then look forward to a menu full with Asian inspired main courses including miso lamb chops spicy slaw, grilled wagyu sirloin wasabi and garlic soy glaze portobello mushroom. All this is followed by a decadent dessert.
Packages start from Dhs299 for four-hours food and soft beverages. To avail a 40% discount code on Careem, simply use the discount code: MATAGI on the app.
Details: To make a booking, e-mail reservation@matagidubai.com or call +971 4 248 8850. If you enjoyed reading this article, you may be interested in learning more about new Dubai brunches kicking off this summer.