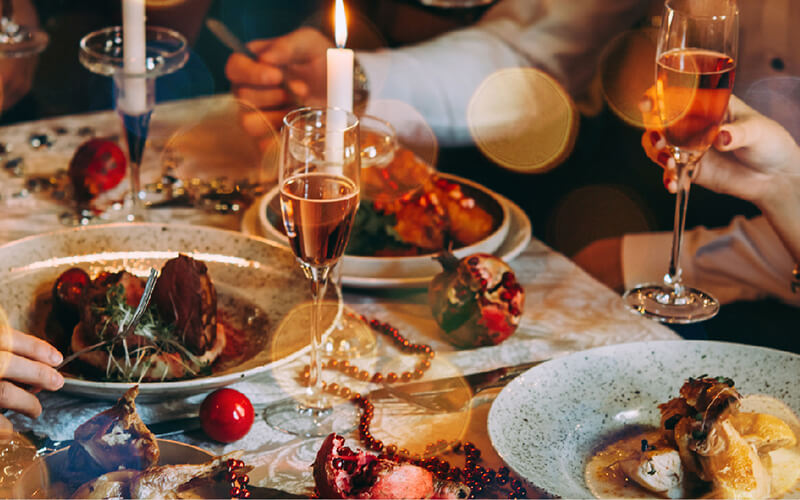 Sponsored: If you're planning to welcome in the new decade in the UAE capital, Marriott Al Forsan is offering guests a choice of dining experiences to ensure their NYE celebrations are "glitteringly memorable."
With a vast selection of fine food, a range of dining packages, live music, family-friendly entertainment and complimentary access to the ultimate New Year's Eve after party in Appaloosa – with prices starting from AED 299 per person, what's not to love about this steal of a deal? Guests from Khayal can also enjoy one complimentary beverage in Appaloosa during the after party, with celebrations continuing late into the night, until 3am. Dinner is served from 7pm until 11:30pm, with packages starting at AED 299 per adult, inclusive of unlimited cuisine and soft beverages. Premium packages are also available. AED 99 per child aged 6-12 years, children under the age of 6 dine for free.
They say start as you mean to go on, and what better way to begin than with a fine dinner at signature steakhouse, The Grill? Dinner at The Grill promises a glorious three-course set menu, with the restaurant's finest meat cuts and a la carte drinks options to toast in a new year. Dinner will be served from 7pm until midngiht, with prices starting at AED 349 (food only.)
Promising to be the main event of the year, Appaloosa – the hotel's resident sports bar, will play host to live entertainment from a two-piece band this New Year's Eve. The terrace will open out adorned with festive decor and complimentary access will be permitted for all. The venue's a la carte menu will also ensure Appaloosa favorites are still available, at regular prices. Access is free for all from 10:30pm until 3am.
Details: 31 December 2019. For reservations, call 02 201 4131 or email mhrs.auhal.restaurant.res@marriott.com To learn more about Marriott Al Forsan's festive dining options, click here.