Sponsored: Ready for your festive celebrations? If not, Marks & Spencer has got you covered with fabulous canapes, showstopping Christmas centrepieces and easy holiday recipes to make every moment special in the run up to the big day.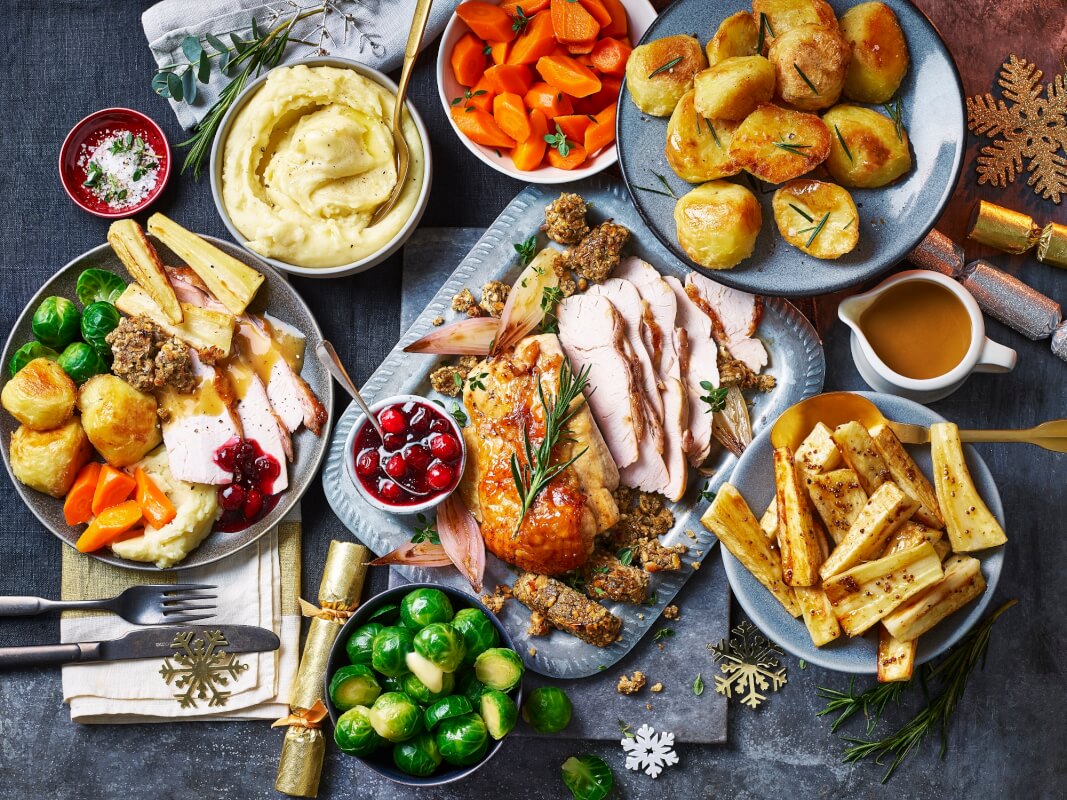 The quintessentially British brand's latest festive food range features indulgent Christmas brunch options, a delectable selection of finger foods and cheeseboard favourites. Expect easier-than-ever centrepieces, sides and desserts to ease your culinary stresses away.
Looking for a turkey alternative? 17 succulent cuts of beef and lamb sourced from trusted farms in New Zealand, and chicken from the UK, are available for a limited time period. Customers will also receive a complimentary whole chicken or chicken breast (pack of 4) with any meat and poultry purchased.
For holiday recipe inspiration, Marks & Spencer has teamed up with Michelin starred chef Kirk Westaway to formulate a range of speedy and appetising dishes that promise maximum flavour without any of the Christmas hassles. The brand has also collaborated with the prominent Dubai-based British chefs Nick & Scott for three Christmas recipes. For a healthier option, two recipes are vegan.
Find these recipes and stay updated on Instagram: @marksandspencerme, the Marks and Spencer food application marksandspencerfoodme and YouTube channel youtube.com/user/MandSArabia/videos.
Take a look at the product selection below:
Festive Brunches
Hosting a family brunch? Take your pick from smoked salmon to luxurious spreads and honey varieties. Marks & Spencer has a brilliant bunch of ideas.
Perfect Finger Food platters
Vegan nibbles and bites for your party platter.
The Big Day
Trimmings, desserts and more to complete your festive spread.
Marks & Spencer will be launching further lines over the coming weeks. This selection is available on the Marks & Spencer food delivery application, as well as, el Grocer, Deliveroo and NowNow apps, and in-store at Dubai Mall, Dubai Festival City Mall, Festival Plaza, Mall of the Emirates, Marina Walk and The Springs Souk.
For more information, visit the app marksandspencerfoodme for both Apple and Android users.