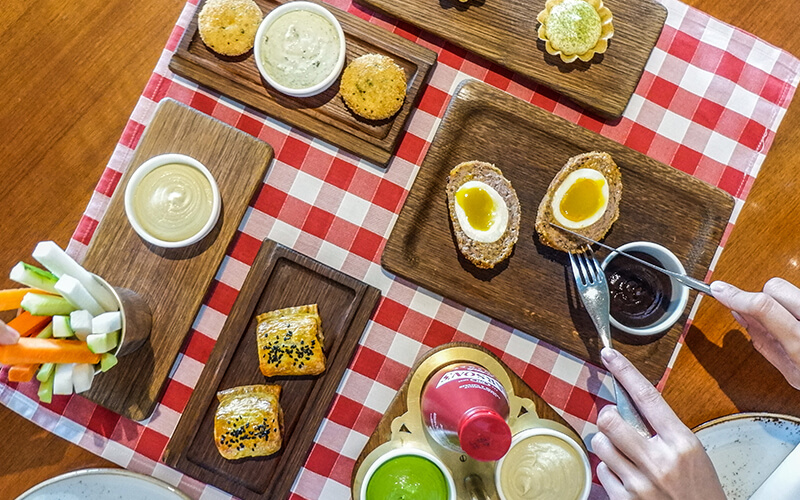 On a warm, sunny day, there is nothing that says British summer time more than a freshly made picnic.
But as the outside temperatures continue to soar here in the UAE, Marina Social has brought the best of British indoors, with its refreshing new picnic-style summer menu.
Available Sunday through Thursday, the three-course menu boasts delicious sharing plates, fresh salads, garnishes and a unique mix of Marina Social's classic favourites, featuring the freshest seasonal ingredients that the warmer months have to offer.
The British-Mediterranean restaurant will be taking guests on a culinary journey through the British Summer with 'Fish & Chips', an 'English Country Garden' and the 'The Sweet Stuff' with Mr. Whippy and Jaffa Cake.
Details: Priced at AED 225 per person, the Summer Social menu is available Sunday to Thursday, from 6pm to 7:30pm. For reservations, 04 446 6664; email reservations@marinasocialdubai.com or visit marinasocialdubai.com