A new Thai bistro opens its doors on JBR today, serving up a "creative menu of delicious, authentic Thai flavours," at the hands of head chef and Thai native, Atip Intarakased.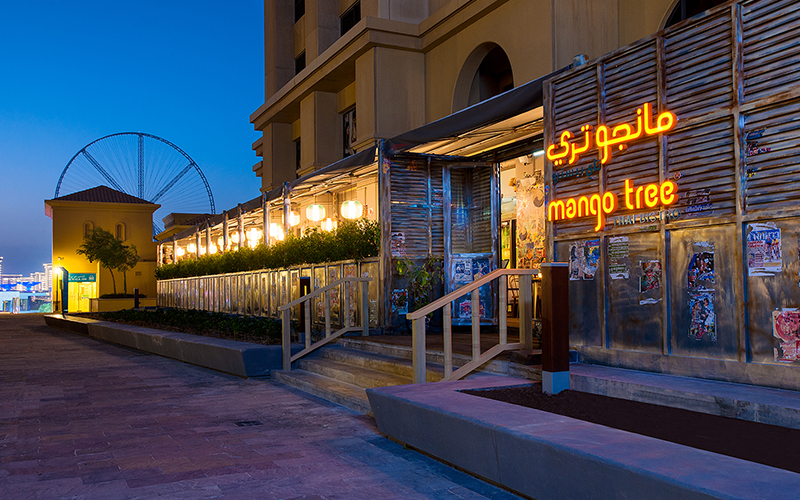 Mango Tree Thai Bistro's vibrant interiors, coupled with bespoke art murals on the walls, resemble that of a lively Thai style eatery, bringing the feel of Bangkok's bustling, fun-loving streets right here to the UAE.
The menu features an array of dishes from the four regions of Thailand, alongside introducing some items that are familiar to the local palate. Guests can expect classic dishes such as green curry or jungle curry as well as new trends like som tam corn salad that has become a staple dish in restaurants everywhere in Thailand.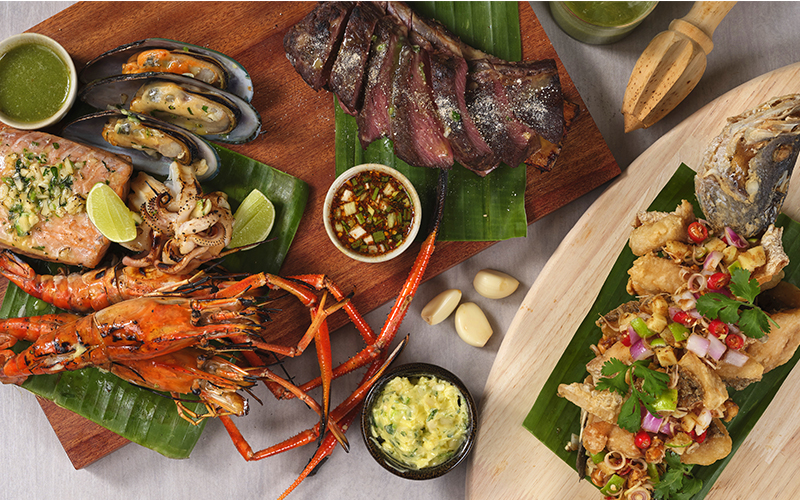 The menu will also feature other unique signature dishes such as deep-fried seabass with Thai herbs and a traditional Thai seafood platter inspired from the South of Thailand. Guests can also quench their thirst by sipping on delicious beverages such as the one-of-a-kind mango tree mule and mango basiltini curated in from Bangkok's mixologist, complimented with a Thai tapas bar menu and Thai flatbread creations.
The lively and family-friendly venue offers a seating capacity of 156 guests and includes a terrace overlooking the vibrant streets of JBR. Guests can expect a relaxed dining atmosphere, with refreshing beverages and upbeat sounds playing throughout the evening.
Details: Mango Tree Thai Bistro is now open at Hilton Dubai The Walk from 5pm-1am. To make a booking, please call +971 4 374 7555.