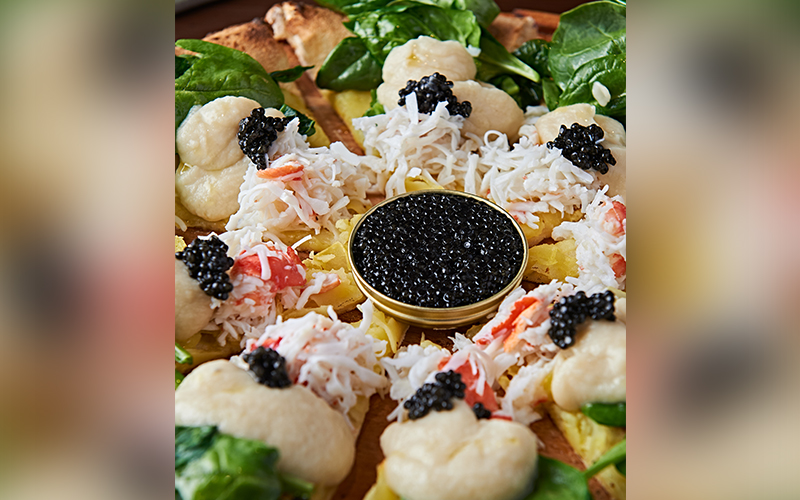 A JBR-based restaurant has welcomed a new pizza to its menu, and it's one of the most expensive ones we've seen to date.
Located in the heart of JBR at the Rixos Premium hotel, Luigia boasts true Italian heritage running through generations of the Luigia family.
The new pricey addition to its menu, dubbed the Zarina Pizza, consists of the "most premium quality of ingredients," imported directly from the Italian countryside. These ingredients include steamed potatoes, fresh baby spinach, cauliflower puree, king crab and caviar – try it for yourself for AED 660!
As a brand, Luigia claims to "bring the true taste of Italy to a new location", and general manager Antonio Lagrutta – the only non-member of the Luigia family to know about their culinary secrets, believes that expanding to the UAE has brought customers a "compelling culinary concept that explores traditional Italian flair."
To see what we thought of Luigia during our last visit, check out our review here.
Details: To make a booking at Luigia, call 04 349 6950 or visit the website.