Sponsored: Discover the rich culinary creations and picturesque views at the newly unveiled Loren Ristorante's Italian Riviera-inspired rooftop
Tantalize your tastebuds at Palm West Beach's latest addition, Loren Ristorante, with rich modern Italian cuisine. The Italian restaurant is the brainchild of Food Fund International, whose other renowned projects include SĀN Beach, Clay, The Meat Co. and Taverna Greek.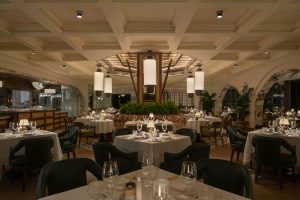 Perched atop its fellow homegrown concept SĀN Beach, diners can expect spectacular views of the Dubai Marina skyline, Italian-style coastal ambience, and stylish 60s and 70s' Italian Riviera-inspired decor. The fine dining indoor setting further boasts an immersive experience with an up-close look into its open kitchen, customized marble bar, and grape cellar, while those seated by the window can look forward to the Amalfi coast beachside-inspired look, as well as the idyllic scenery of the Palm, Dubai Marina and Blue Waters.
Reserve a celebratory culinary trip across Italy with friends or family to explore exceptional Italian dishes with a touch of Mediterranean influence. Tuck into Loren Ristorante's delectable menu featuring Caviale Agroittica Lombarda, Burrata E Peperoni, Tortelli Loren, Gambero Rosso Di Mazara Del Vallo, Manzo In Tartare, Salmone Arrosto, and more.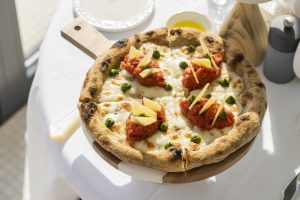 Sunday – Thursday from 12pm-12am. Friday – Saturday from 12pm-1am. Call +9714 5578293 or email reservations@lorenristorantedubai.com. Visit the website or Instagram.