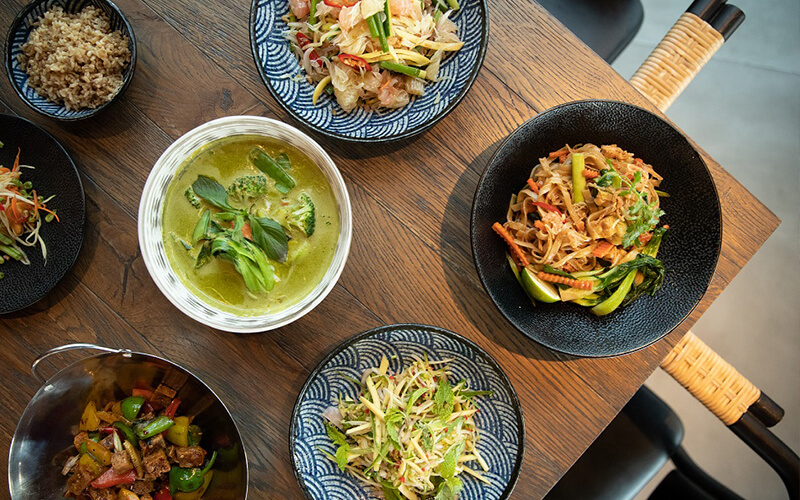 Meeting the growing demand for healthier choices, LAH LAH at Zabeel House by Jumeirah, The Greens has introduced 13 new pan-Asian vegan-friendly dishes to its menu.
The edgy pan-Asian kitchen and bar has added vegan specials that boast refreshing Asian flavours, including dishes like the pomelo salad with dried coconut, peanuts, fried onion, coriander and Thai dressing and Thai green mango salad with raw mango, green papaya and chili. For mains, vegans can choose from vegetable green curry with tofu, Thai eggplant, mushroom and Thai basil or wok fried crispy tofu with onion, capsicum, green pepper corn, baby corn, black pepper and oyster mushroom sauce.
"Veganism and the demand for a health-conscious menu across the GCC has gone from zero to a hundred overnight. It's not just a trend but a lifestyle for many and we're keen to present our authentic pan-Asian specials with a lineup of vegan creations," said Chef Rosnani Natsir Hasan, Head Chef of LAH LAH.  "The new menu is very inclusive which is the underlying ethos of Zabeel House – we aim to provide a sense of community and the launch of LAH LAH's new menu welcomes not just vegans and vegetarians but everyone on every form of diet."
Call +971 4 519 1111 or e-mail reservations@jumeirah.com.