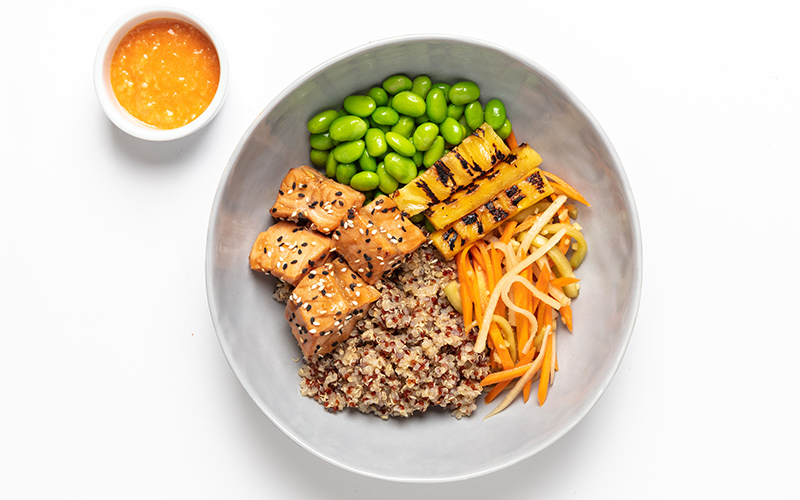 Kcal, the homegrown healthy food concept, has revealed the arrival of its new dishes. The refreshed menu includes a variety of additions, from sushi rolls to poke bowls, a vegan shepherd's pie and gluten free desserts. These new items are available throughout the UAE when dining at any of Kcal's restaurants or for delivery to the home and office.
Designed by a team of nutrition experts, led by Lauren Jacobsen, the new menu consists of a selection of vegan, gluten-free, high-protein and high-fiber alternatives to choose from. Diners can opt for the 'super green & tahini soup', a wholesome blend of hearty greens with a Middle Eastern twist or try the revolutionised chicken tenders.
There's also Kcal's first ever poke bowl, the 'salmon poke bowl'. Packed with superfoods, the dish consists of caramelised teriyaki salmon, veggies and mixed quinoa, making it rich in protein and the perfect midday meal.
In addition to this the healthy food concept is bringing other substantial bowls to its offering including the 'chili con carne bowl', perfect for spicy food lovers and the 'steak fajita bowl', an ideal choice for meat eaters. The new menu also features great vegan options, as well as a new range of shakes and desserts.
The new menu will be available in all Kcal restaurants all over UAE for dine in, take away and delivery.
For more information, visit kcallife.com.