Beat the heat and head to these indoor venues for your next Friday outing…  
Santorini Brunch
OPA, Fairmont Dubai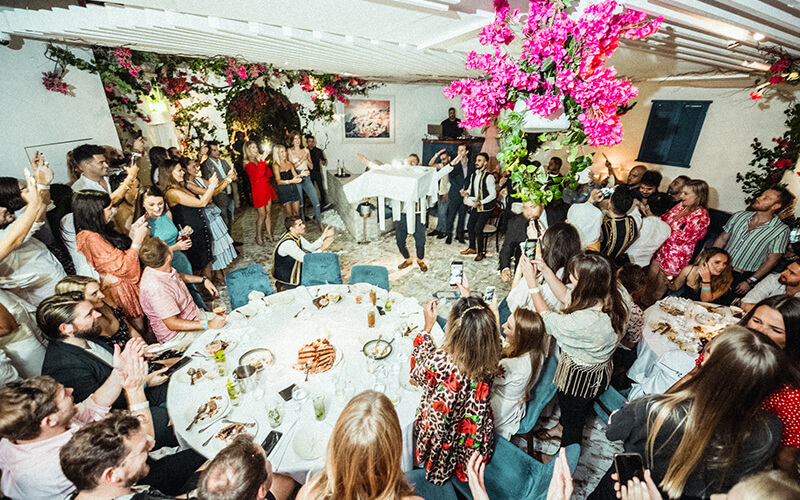 This summer, hop into your new Greek oasis in the heart of Dubai at OPA Brunch: Santorini Edition on August 16th. A total feast for your senses; this big, fat Greek brunch promises to smash your stress away with its lively Greek music and foot tapping Zorba dancing, while you feel the ultimate Santorini vibes. Blending authentic cuisine with a modern-day Mediterranean feel, OPA's brunch offers the perfect getaway to a Greek island without stepping out of Dubai. This brunch offers a spectacular four course selection of delicious bread and dips that include Spicy Feta Dip, Hummus, Tzatziki & Tarama Dips; savoury starters comprising of Grilled Cypriot Halloumi, Greek Salad, Tuna Tartare; and tantalizing mains such as Pastitsio, Grilled Baby Chicken, Moussaka, Steamed Sea Bass Fillet to guide you through your Friday afternoon in true Greek style, accompanied by a DJ and entertainment.  Save some space for the tantalizing desserts such as the Athenian Pie, Pistachio Cake and Greek Yogurt as the energetic music will be pulling you off your tables on to the dance floor in no time. Choose from a wide selection of sharing menu and free-flowing beverages, all brought to you on your table. For larger groups who wish to taste a bit of everything Greek, OPA has a sharing brunch menu (for 8 guests and above), to give you a taste of everything OPA including its signature mains of Lobster Orzo, Sea Bass or Wagyu Rib Eye.
THE DETAILS: Taking place on Friday 16th August, from 12pm to 4pm. Packages start at AED 350 with house beverages.
RESERVATIONS: Call +971 4 357 0557 or e-mail reservations@opadubai.com.
Asian Quest: A Party Brunch
Taikun Restaurant & Lounge, Vida Downtown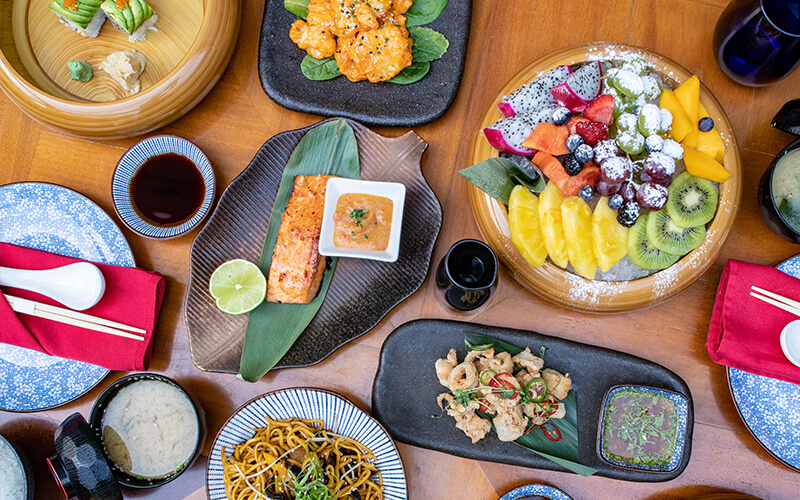 Taikun's (formerly Toko) new brunch is here to stir up every backpacker's blurry memories of Asian nightlife. Guests can expect to be waited on by ninjas, served shots by a geisha, and dance with Chinese dragons. They can also wander around six live food stations while gawking at floating statues and beating the heat with a traditional Chinese fan. The brunch's six live food stations will include a raw station, dim sum station, sushi station, salad station, and a drinks station. Guests can sink chopsticks into sushi, ponzu-laced oysters, sizzling hot tempura, zesty duck tacos, pan-Asian salads, and meat and plant-based yakitori. Upstaging beer pong, guests can strut their sipping skills with a sangria game instead. Players are challenged to drink a sangria with an Asian twist, poured from a height, without spilling a drop!
THE DETAILS: Brunch takes place every Friday from 12.30pm to 4pm. Packages start from AED 255 for food and soft drinks, to Dhs395 for food and premium beverages.
RESERVATIONS: Visit taikundubai.com, call 04 442 8383 or e-mail reservations@taikundubai.com
Once Upon a Brunch
Verve Bar & Brasserie, Grand Plaza Mövenpick Media City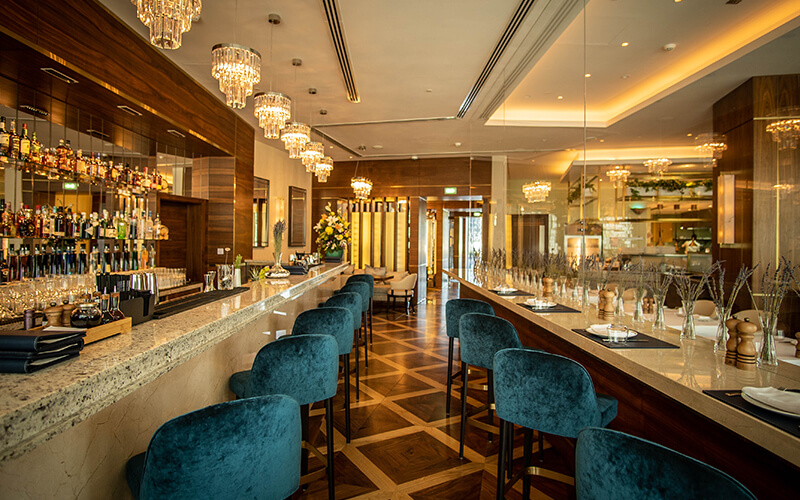 Newly-opened Verve Bar & Brasserie has launched its very own Friday brunch guaranteed to take you on a culinary adventure. To celebrate the 'Once Upon a Brunch' offering, Verve – the latest concept from Nick Alvis and Scott Price, the team behind folly and The Lion, will welcome brunchers with a 2-for-1 offer available throughout the summer on the house beverage package. Guaranteed to take your mind off the scorching temperatures outside, diners can enjoy European dishes in a sophisticated and interactive setting between 1pm – 4pm every week, complete with live music. Beginning with a welcoming glass of something sparkling, specially prepared by the sommelier, brunchers will enjoy locally sourced Dibba Bay oysters, starters and salads including paprika smoked salmon, beef carpaccio, and chicken liver and foie gras plus fine cheeses with seasonal chutney. For mains, choose from traditional roast beef with Yorkshire pudding, sea bream served 'en papillote style' and a summer truffle risotto (prepared in a parmesan wheel) before treating yourself to a selection of signature desserts served to the table.
THE DETAILS: Every Friday from 1pm to 4pm. Brunch packages start from AED 299 for food and soft beverages.
RERSERVATIONS: Visit vervebrasserie.com or call 04-5257777.
The Grand Bazaar Brunch
Rüya, Grosvenor House Dubai
Every Friday guests are invited to indulge in a culinary journey through the eclectic menu with classic Anatolian cuisine featuring an array of house favourite dishes. Ruya's 360-degree bar, The Mekan Lounge, serves an enticing selection of innovative signature drinks to compliment the cuisine, inspired by the rich culture and history of Anatolia. Panoramic views of the Dubai Marina provide the unrivalled backdrop as DJ Rafael Becker sets the scene for a buzzing and vibrant afternoon at the Grand Bazaar Brunch.
THE DETAILS: Every Friday from 12.30pm to 3.30pm, priced at AED 299 with soft drinks and AED 299 with premium beverages.
RESERVATIONS: Call 04-3999123.
Feathers & Pearls
Atelier M, Pier 7, Dubai Marina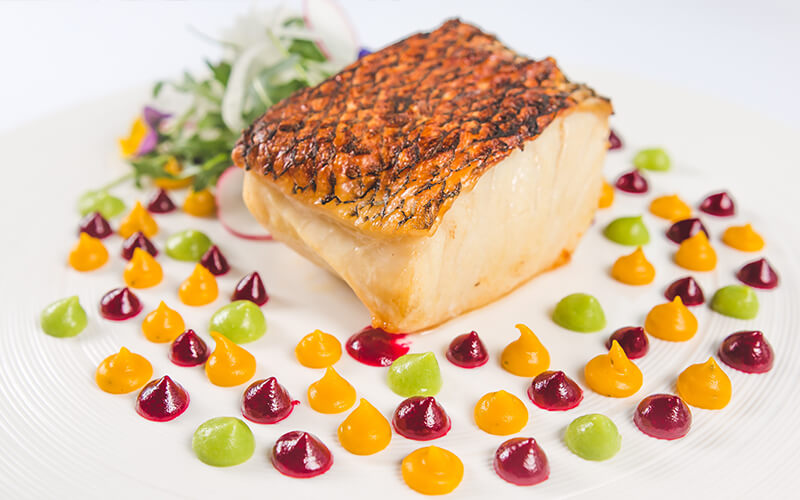 Join Atelier M every Friday and be transported to the bygone golden era of the 1920s Hollywood, a time when a secret brunch party turned into one of the most decadent events of the season. From live entertainment with the band 'Partners in Crime', delectable dishes served directly to your table and cocktails inspired by Hollywood greats, this is one brunch you do not want to miss out on.
THE DETAILS: Taking place every Friday from 1pm to 4pm, with packages starting from AED 210 with soft beverages.
RESERVATIONS: Call +971 4 450 7766 or e-mail info@atelierm.ae.
Back to Brunch
Akira Back, W The Palm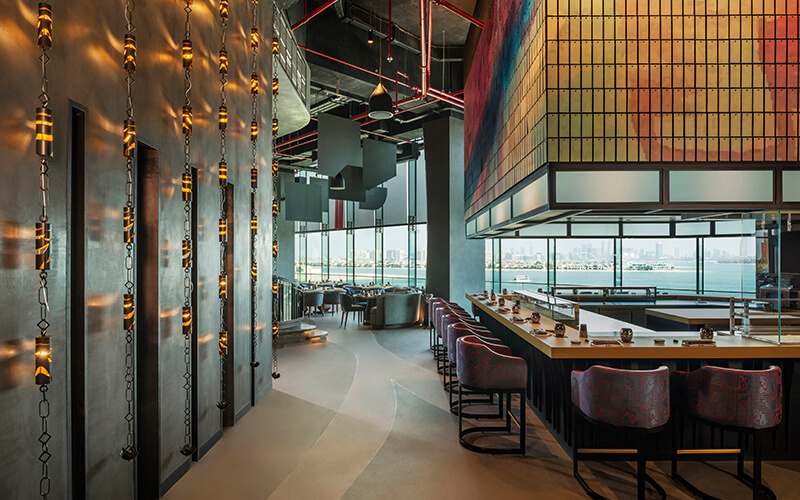 Chef Akira Back has introduced a new Friday brunch, said to offer a one-of-a-kind, sit-down experience with extensive views of the Dubai skyline. Weekend warriors can indulge in the restaurant's eponymous blend of Japanese fare and Korean essence. Foodies can whet their appetite with the hirame carpaccio, grilled octopus, and tuna tataki. Or sample the myriad of delectable sushi options, all of which are unlimited, along with chef's biggest hits such as the tuna pizza and AB Tacos. For mains, guests can select one option from dishes such as wagyu don, black cod, Jidori chicken and many more. For the health conscious, the restaurant offers its new vegan menu. Completing the menu is a dessert section, offering a sharing platter of salted Macadamia caramel popcorn and coconut sorbet butter mochi, yuzu citrus and black & white sesame cake.
THE DETAILS: Available every Friday from 12.30pm until 4pm, with packages starting from AED 445 with soft drinks. Kids between 6-12 years of age get 50% off the soft beverage package, kids below 6 years dine for free.
RESERVATIONS: Call 04-2455555 or e-mail akirabackdubai@whotels.com.
Friday Brunch
The Meat Co., Souk Al Bahar
Located at a prime location, elegant eatery The Meat Co., offers guests a South-African inspired culinary experience, combined with imaginative beverages and sizzling hot tunes every Friday. The set menu with a plethora of food option is nothing if not filled with variations. The culinary team presents entrees such as freshly baked Chocolate & Beetroot Bread, Tuna Tartare and Oysters with more. The mains come with an option to choose from the 'juicy meat collection' or a Duo of Chicken or Baked Atlantic Salmon. The classy brunch will finish with chef's selection of desserts with exotic fruits. From African Drummers, to talented live music and commercial tunes playing – this is the place to let go and live life on the upbeat. DJs, artists and the live entertainment will encourage guests to get their groove on.
THE DETAILS: Every Friday from 12.30pm until 4pm. With packages starting from AED 395 for a la carte brunch with soft drinks.
RESERVATIONS: Call +971 4 420 0737 or e-mail reservationsburj@meatco.ae.
El Secreto
La Carnita, InterContinental Dubai Marina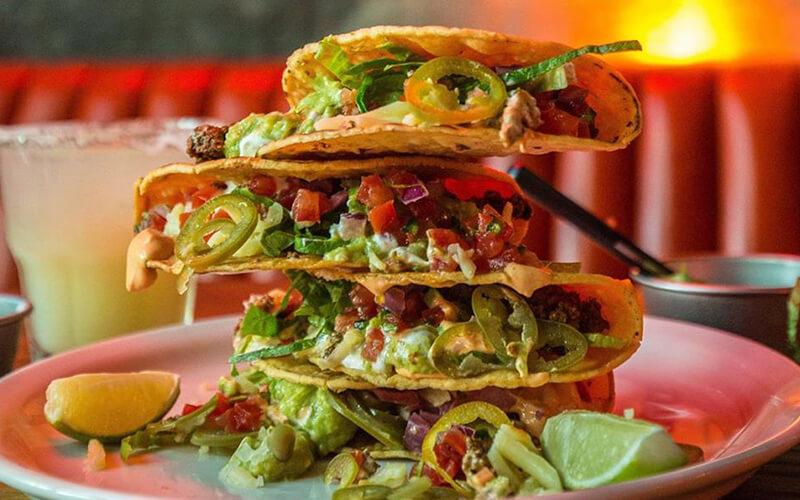 The newest brunch to join the Secret Parties Group, El Secreto is the latest party brunch on the scene, with lively entertainment, delicious Mexican food and a cocktail list to get really excited about. The Mexican menu has something for everyone at this brunch, including tacos, nachos, chicken wings and more guac than you can dream of. It wouldn't be a 'secret' soiree without an after-party offer, where guests are invited to party into the night from 5pm til late with three drinks for Dhs100 per person.
THE DETAILS: Every Friday from 1pm to 5pm, with packages starting from AED 299 with soft drinks.
RESERVATIONS: E-mail bookings@secret-parties.com.