Not ready to venture outside just yet? Here are three home delivery options to sate all cravings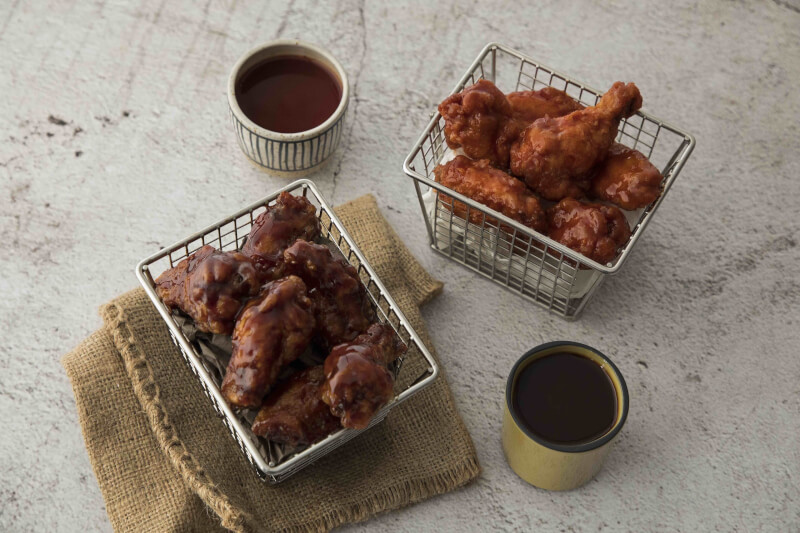 What's a game night without wings? Now that La Liga is on, order buffalo and barbecue chicken wings, the latest additions to the menu. All precautions and safety measures are observed upon delivery. If you're worried about wings arriving soft and soggy, fear not, as the pieces remain crisp in heat-sealed packaging, with sauces placed in separate containers. Each sauce coats the chicken perfectly and you can have it doused or lightly coated.
Visit any of Malak Al Tawouk branches in Dubai for dine-in or order through the mobile app or delivery number 600500961.
KUSHI BY REIF
Award-winning chef Reif Othman has opened his latest outlet at Depachika Food Hall, Nakheel Mall. The counter menu boasts desserts with Reif's signature Japanese spin on classic comfort cakes; and four cold chirashi bowls (tofu, chicken, salmon and tuna) with a base of quinoa or brown rice topped with sashimi-style protein, for those who prefer something savoury. Not ready to head outdoors? Order in. The impressive menu features chilli chocolate cake, matcha roll, kaya tart (coconut and pandan curd on a vanilla tart), and the Insta-worthy Reif Roll; a lemon butter sponge with yuzu ganache and jam, shaped like a toilet roll.
Visit deliveroo.ae to place your order.
MÉLANGE
Founded by Le Cordon Bleu London graduate Nadia Parkeh, Mélange is a home-grown small batch bakery that specializes in gourmet desserts and bespoke cakes for all occasions. Everything is made to order, using only high quality ingredients and a refined aesthetic. Take your pick from tarts, cereal bars, cookies and their special chocolate salted caramel Quarantine Cake.