Sponsored: The countdown to the festivities has begun! The WB™ Abu Dhabi, Curio Collection by Hilton, the world's first Warner Bros.-themed hotel, is all decked out with Christmas décor and has plenty more in store.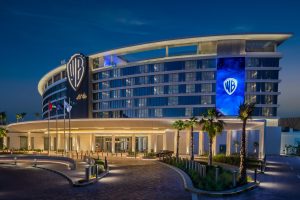 CHRISTMAS TREE LIGHTING
Embrace the holiday spirit with a glittering Christmas Tree Lighting ceremony that will take place in the lobby area of The WB™ Abu Dhabi, Curio Collection by Hilton. Sing along to your favourite carols with the choir, while little ones meet resident characters like Bugs Bunny and Daffy Duck, making for the perfect photo opportunity. Festive treats will be passed around to end the evening on a sweet note.
December 8 from 5:30pm to 6:30pm.
TAKEAWAY TURKEY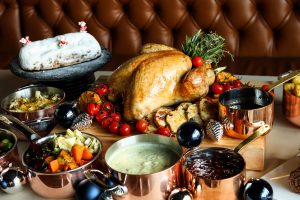 Want to host a special meal at home without the hassle? Order a traditional festive dinner featuring a mouthwatering slow-roasted tom turkey, complete with all the trimmings and indulgent desserts. Marinated in citrus and herbs, the turkey is delivered with cranberry sauce, gravy and dinner rolls. Choose four side dishes including thyme and butter roasted seasonal mushrooms, dry fruit and bread stuffing, honey glazed root vegetables, brussels sprouts with crispy veal bacon, truffle mashed potato, cauliflower and broccoli gratin, or baked macaroni and cheese, among others. Diners can also select two desserts including a traditional yule log, Christmas pudding or trifle, Stollen or an assortment of cookies.
Until December 25. Order should be placed at least 48 hours in advance between 10am to 10pm. AED500 (serves 4 people), AED600 (serves 6 people), and AED750 (serves 8 people).
CHRISTMAS EVE MOVIE NIGHT
Nothing compares to the joy of watching festive movies all snuggled up with loved ones. Make your way towards The WB™ Abu Dhabi's dive-in theatre, The Matinee, and watch films such as The Polar Express under the stars, while cosying up with delish snacks and beverages.
December 24 from 7pm to 9pm. Price: A la carte menu
CHRISTMAS EVE DINNER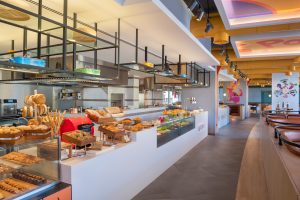 Gather friends and family at the vibrant diner, Sidekicks, for a delectable buffet showcasing a spread of starters and mains from around the globe. Stop by live cooking stations dishing up carved festive favourites, pasta, pizzas, and delightful grills. A dedicated station will serve dishes for little ones, including spaghetti meatballs, mini burgers and sweet potato fries, along with doughnuts, cotton candy, and popcorn. The dessert station will offer decadent festive treats.
December 24 from 6:30pm to 10:30pm. AED199 per person including soft beverages, AED299 per person including house beverages, AED359 per person including premium beverages, and AED99 for children (6 to 12 years old).
CHRISTMAS DAY – TURKEY SUNDAY ROAST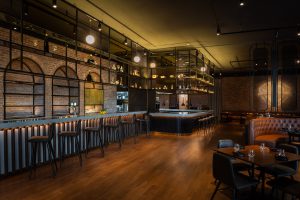 Missing grandma's cooking on Christmas Day? Tuck into a comforting roast at The Director's Club, including traditional roast turkey, served alongside classic trimmings such as Yorkshire pudding, duck fat potatoes and roasted vegetables. Dine al fresco while sipping scrumptious beverages.
December 25 from 12pm to 3pm. AED170 per person including soft beverages, AED275 per person including house beverages, AED375 per person including premium beverages, and AED90 for children (6 to 12 years old).
CHRISTMAS DAY LUNCH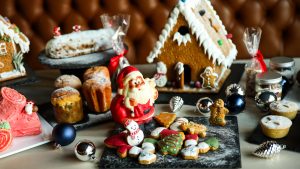 Head over to Sidekicks for a laidback Christmas lunch. The extensive buffet spread comprises holiday favourites, festive entrées, desserts and much more. Complete the experience with meet-and-greets with renowned WB™ characters including Tom & Jerry, Bugs Bunny, Daffy Duck and Robin and Starfire, who will stop by to spread Christmas joy.
December 24 from 1pm to 3pm. AED140 per person including soft beverages and AED70 for children (6 to 12 years old).
For reservations, call 02 815 OOOO or email dine.thewbabudhabi@hilton.com.