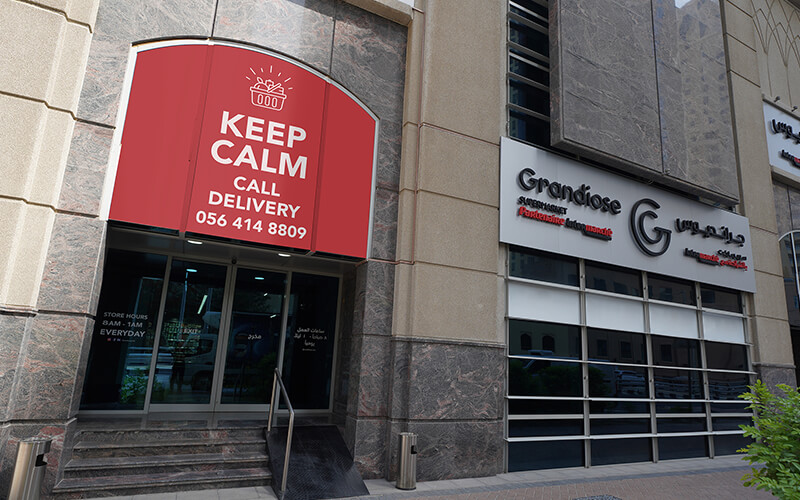 Grandiose Supermarket has announced that it is expanding its delivery-radius and promising same-day delivery in the wake of COVID-19.
The announcement comes following the UAE's decision to close commercial centres, shopping malls and fish, meat and vegetable markets for a period of two weeks. In response to this, the eco-friendly shopping chain has taken a number of steps to ensure UAE residents have sufficient access to groceries – both remotely and in-store – during these testing times.
The Grandiose branch in Dubai Marina has prolonged its opening and delivery hours, and is enabling customers to place orders via phone, WhatsApp or the community's grocery delivery apps – relieving customers of needing to venture out of their homes unnecessarily. Its delivery-radius has also been expanded to include more areas across the UAE.
With growing concerns surrounding the availability of sanitized, hygienic shopping destinations, Grandiose Supermarkets are carrying daily health checks of employees in every store. An extensive and thorough cleaning and sanitization protocol has been implemented, including pre-opening sanitisation and routine disinfection every 45 minutes throughout the store's opening hours. The store has also implemented a safe distance policy between customers through crowd control methods.
Details: For more information on Grandiose store opening hours and delivery details, please visit the website.
If you enjoyed this story, you may be interested in learning more about the restaurants that are open for delivery during the coronavirus outbreak here.