Chefs Himanshu Saini and Tala Bashmi of Fusions by Tala will get together this June at Trèsind Studio, in a series of four hands dinners
Trèsind Studio has announced a creative culinary collaboration that will bring together MENA's 50 Best 2022 Best Female Chef, Tala Bashmi and Chef Himanshu Saini, the captivating concept's very own Head Chef, for two nights only.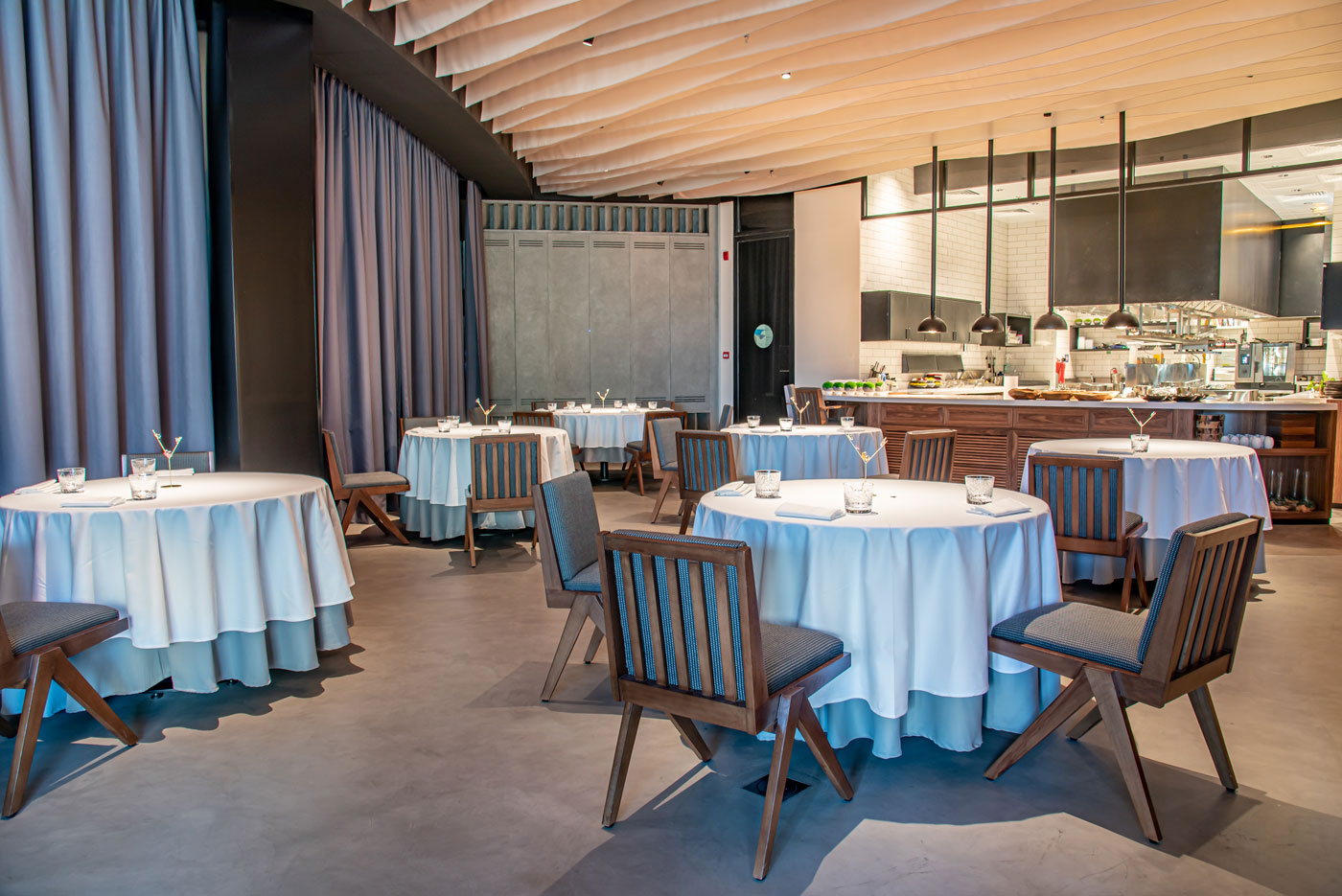 Set to take place in June at Trèsind Studio, set atop Nakheel Mall on the iconic Palm Jumeirah, diners can expect an extensive tasting menu crafted by the acclaimed chefs, starring some of the very best cuisine the region has to offer.
At her restaurant 'Fusions by Tala' in Bahrain, Chef Tala Bashmi prides herself in her keenness to experiment with a range of ingredients and techniques that come from different parts of the world. She not only puts forth a modern approach to Arabic cuisine, but also sets out to create an epicurean experience where going out to eat is the event; and aims to show that the renaissance for Arabic food has begun.
Chef Himanshu Saini, who commenced his culinary career under the mentorship of Chef Manish Mehrotra of the award-winning Indian Accent in Delhi, is celebrated for his impressive path-breaking cooking style. On a mission to change peoples' perception of Indian cuisine, the mastermind's distinctive style is a mélange of global ingredients and modern cooking techniques with traditional Indian elements, the culmination of which is Trèsind Studio.
June 7 and 8, with seatings at 6pm and 9pm. AED695 per person (food only). Call +97156 429 754 or email tresindstudio@passionfandb.com. Visit the website or Instagram.