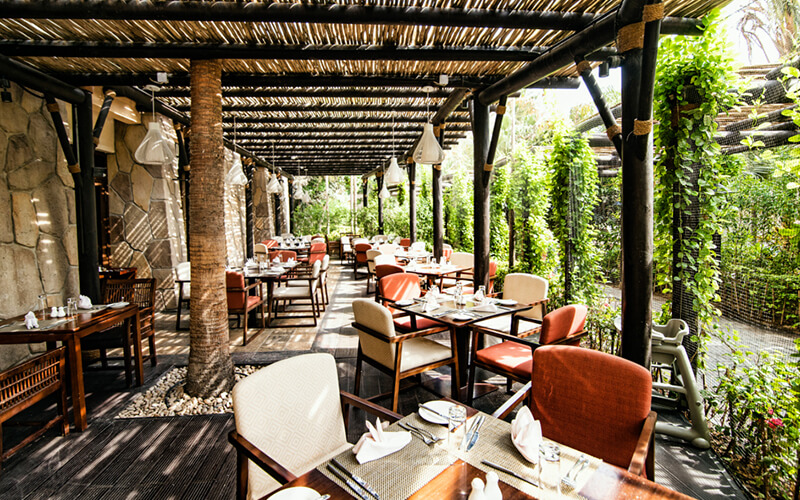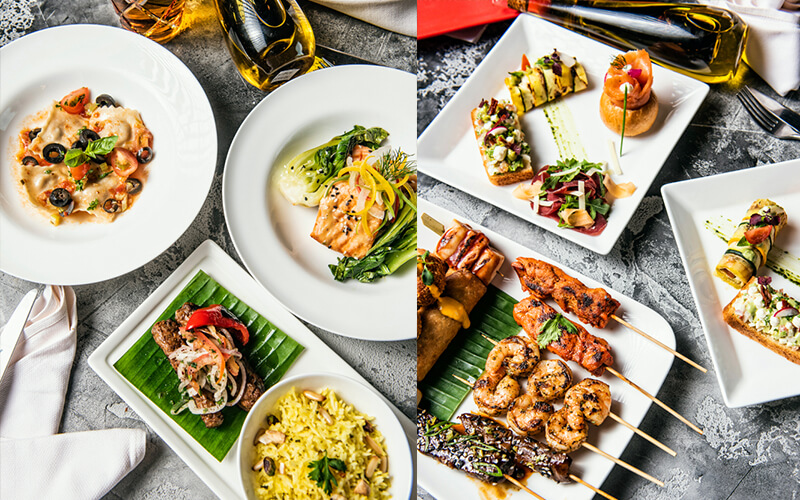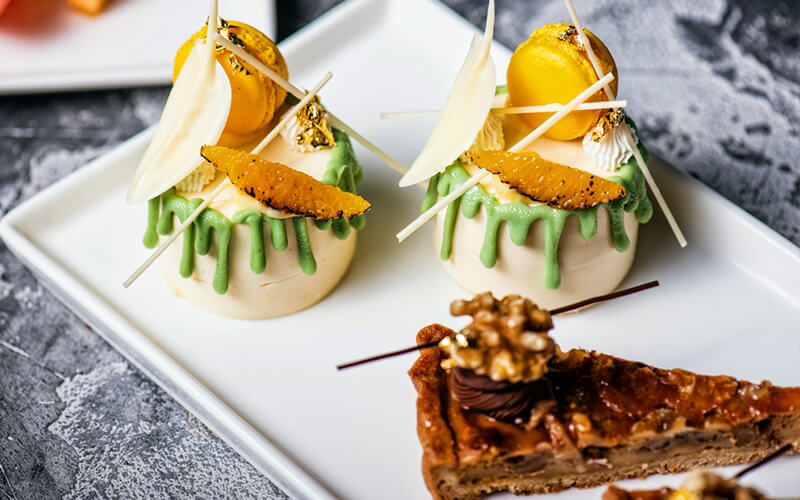 Sponsored: The best weekends are those spent in the company of family and friends, wouldn't you agree?
So, if you're looking for a new family-friendly hangout, look no further than the Family Fiesta Brunch, taking place every Saturday at The World Eatery. Situated at Sofitel The Palm Dubai, this laid-back eatery offers favourites from all four corners of the globe – often in generous portions made to share.
And the Family Fiesta Brunch is no exception. Enjoy quality time with loved ones while enjoying sharing portions of appetizers including aged beef bresaola carpaccio, grilled zucchini and caprese, or mini skewers and BBQ chicken bombs.
For the main event, you can expect family portions of Lebanese lamb kofta, miso and ginger honey glazed salmon, breakfast pizza and much more. Save a little room for the delightful selection of desserts on offer, including the mini citron gâteau that's sure to be an absolute hit with the kids.
There's even more fun to be had by getting involved in competitions and a game of family bingo, for a chance to win gift vouchers for lunch or dinner at any of the Sofitel The Palm Dubai restaurants on your next visit.
What's more, kids can enjoy complimentary access to the popular Amura Kids Club for lots of fun and engaging activities throughout the afternoon.
Details: Family Fiesta Brunch, every Saturday 12:30pm-4pm at The World Eatery. AED 315 per person inclusive of non-alcoholic drinks and beach access (add free-flowing beverages for an extra AED 105 per person). Children aged 6-12 years pay AED 105 each, and those below 6 dine for free. Book by Wednesday to save 20 percent on the regular price on 04 4 55 56 56 or dining.palmdubai@sofitel.com
For more information, visit the website.