With Eid coming up, it's the perfect opportunity to pick up special gifts for your loved ones. Here are a few options
Sugargram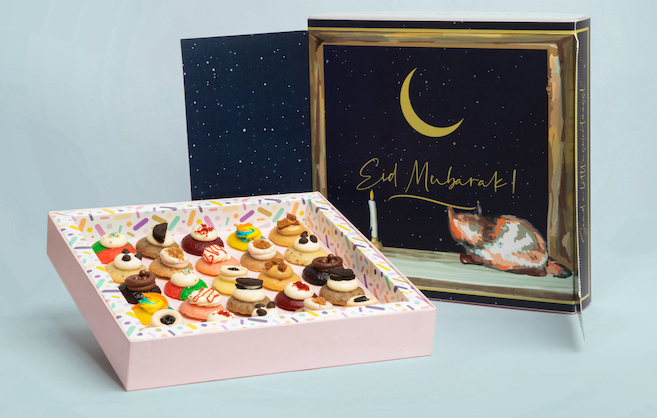 This gifting concept has launched bite-sized treats specially for Eid, complete with Eid-specific packaging as well. Celebrate the occasion by exchanging this sweet treat with close friends and family. The box comes with comes with 25 bite-sized cupcakes in 10 different flavours. If you prefer cookies, opt for their assorted cookies caddy. Having a bigger Eid celebration? Pick a chocolate or vanilla cake, both filled with fun surprises within.
AED115 per box (8 assorted cookies), AED125 per box (25 bite-sized cupcakes) and AED225 per cake. Order online or on Deliveroo.
Cipriani Dolci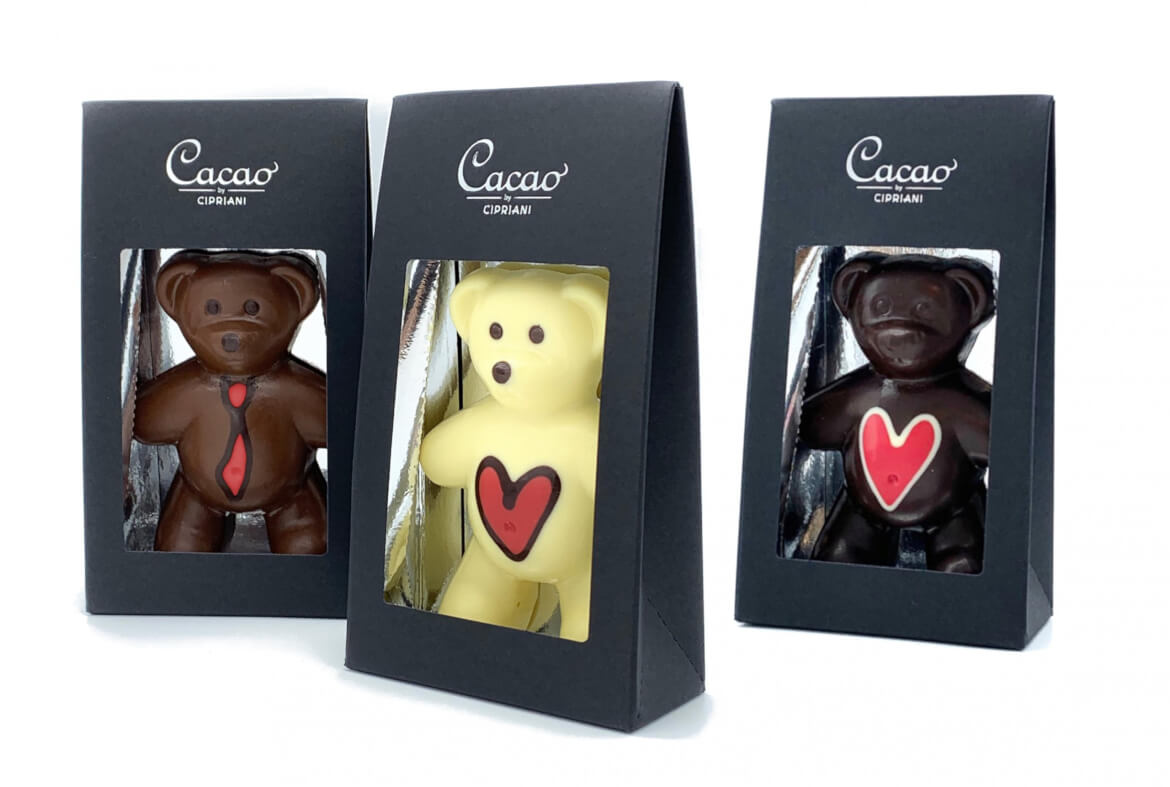 Cacao by Cipriani offers a selection of fashion-forward, handmade chocolate gifts moulded into shapes such as chocolate handbags, platform stilettos, teddy bears and hearts for Eid. The products are made with top quality ingredients, wherein the cacao for the dark chocolate is sourced from Madagascar and milk from Peru.
Fashion Avenue, The Dubai Mall. AED205 onwards. Visit Instagram.
Lotsa! Lazy Cake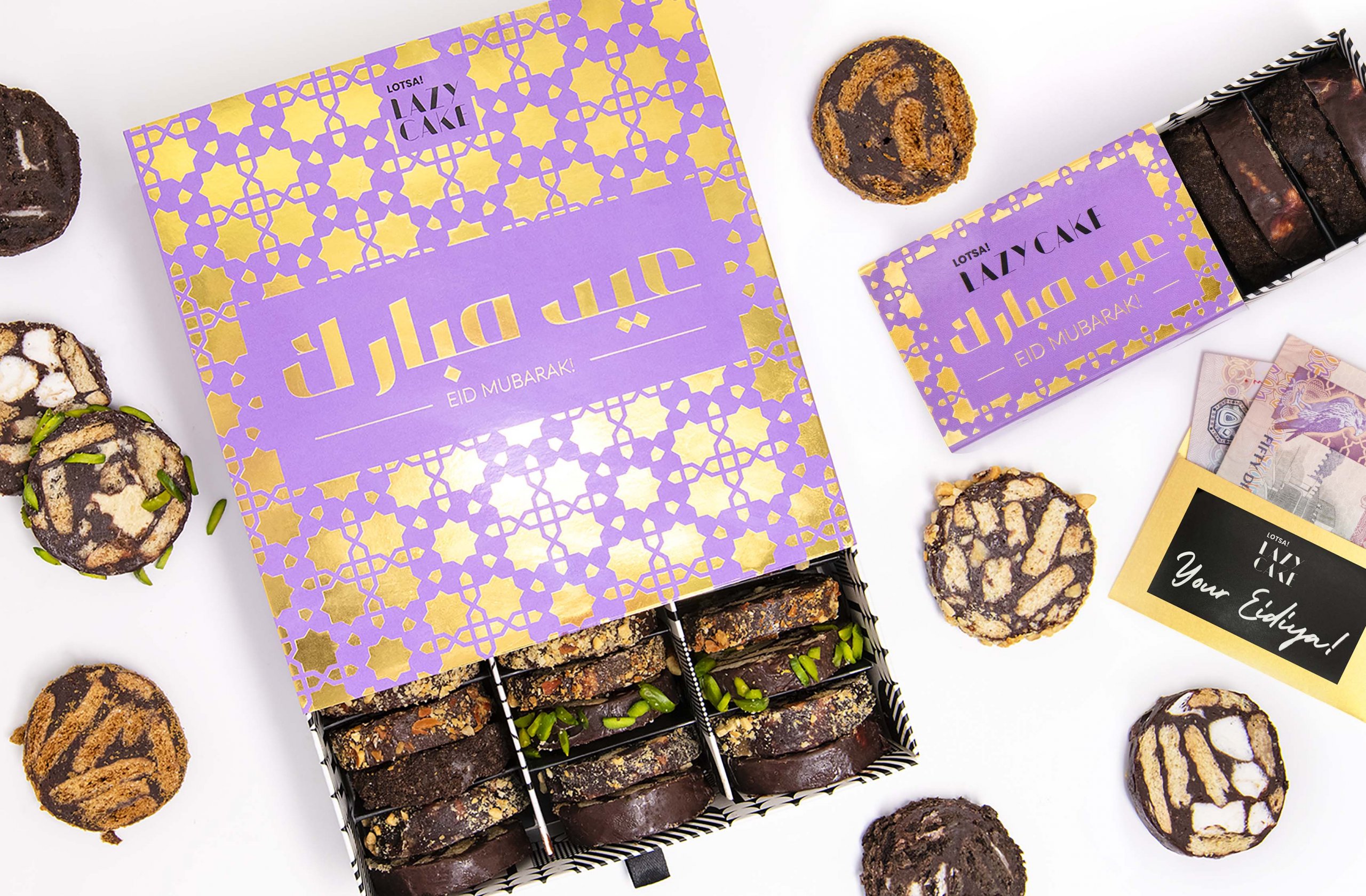 Treat yourself and your loved ones to an exclusive Eid Mubarak Party Lotsa! Lazy Cake box to mark the special day. Each box displays Eid wishes and is adorned with festive gold and lilac traditional Arabic design. The party box includes 36 slices of flavours such as chocolate fudge, salted caramel peanut, lotus fudge, Nutella and hazelnut crunch. This year, the brand has also created mini cake boxes, with kids' favourites such as oreo cookies and cream and three-chocolate fudge s'mores; that come along an envelope for giving Eidiyah.
From 11am-11pm. AED39 per mini box and AED150 per party box (36 slices). Order online.
Feel Good Tea Co.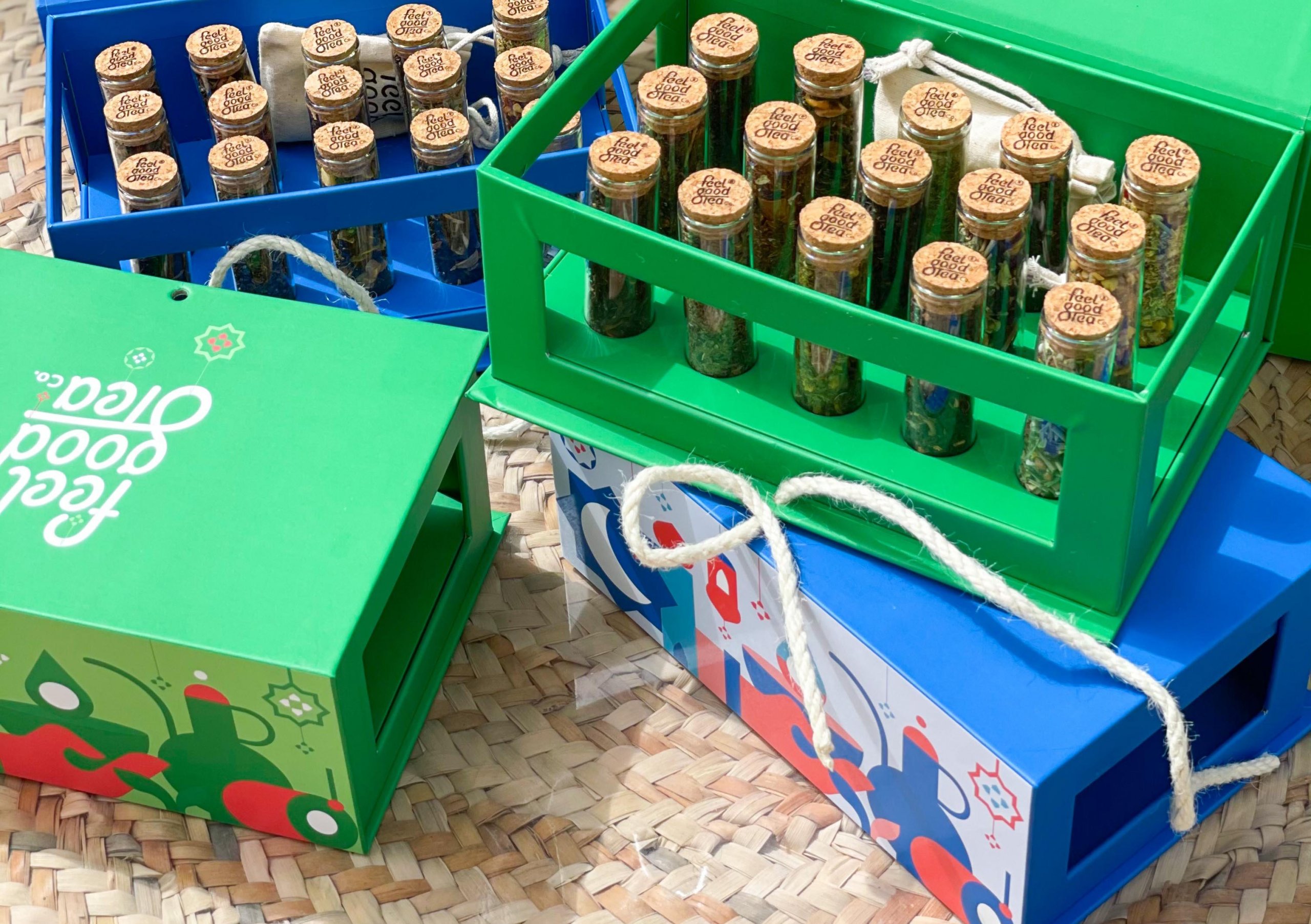 The unconventional online tea company has launched a special Eid gift box collection to send loved ones. Choose from the 'Discovery Box' that is filled with 15 different teas including rooiboost, turmeric glow, Moroccan mint and more; or the 'Magic Box', featuring 18 varieties of quality, diverse flavoured tea including ocean blue, white tea and more. The tea is packaged in unique tea tubes, which is then to be poured into a teabag, infused and enjoyed. The boxes can also be personalised with special messages for an additional amount too.
AED129 per Discovery Box and AED149 per Magic Box. Visit the website or Instagram.
Angelina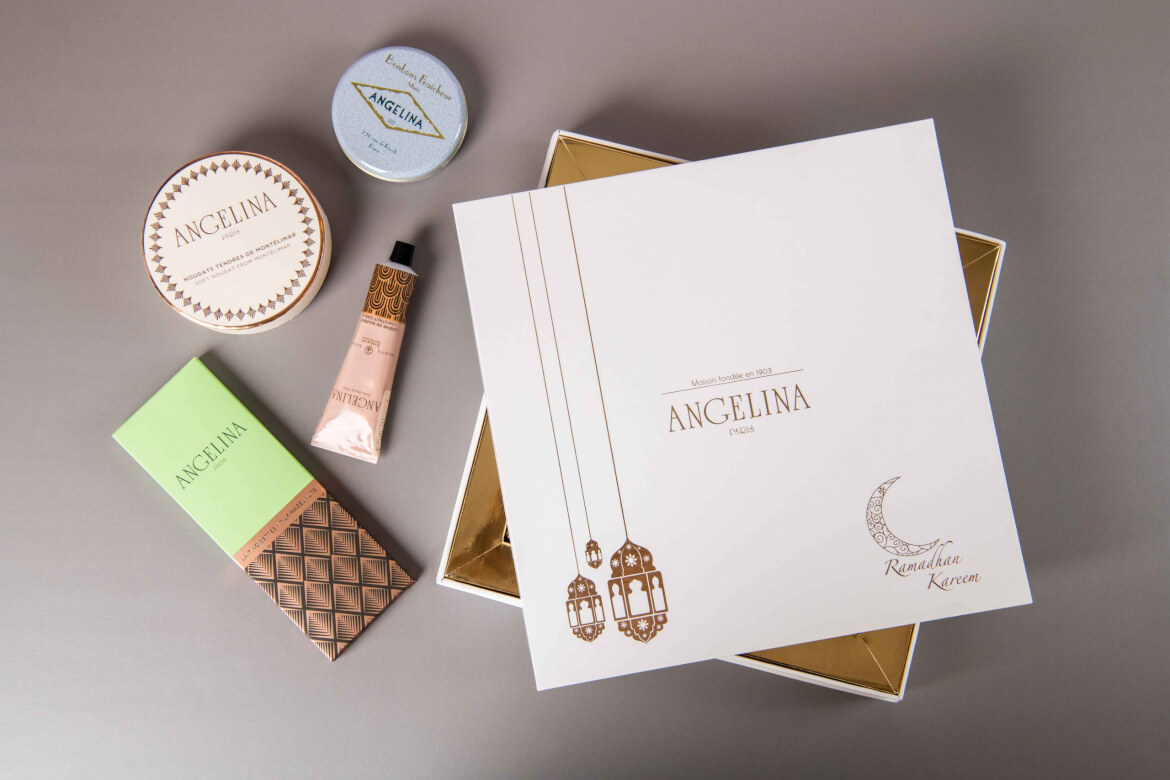 The Parisian café is offering freshly made desserts to add to your Eid feast at home. The gifting hampers also make a lovely gift for close friends and family. Delight your palate with basbousa, kunafa Umm Ali or sticky date pudding. The customisable Eid hampers are available in a small or large size and are filled with an assortment of French delicacies
The Dubai Mall and Zero6 Mall in Sharjah. AED234 per small hamper and AED637 per large hamper. Available in-store or order online.
Les Gastronomes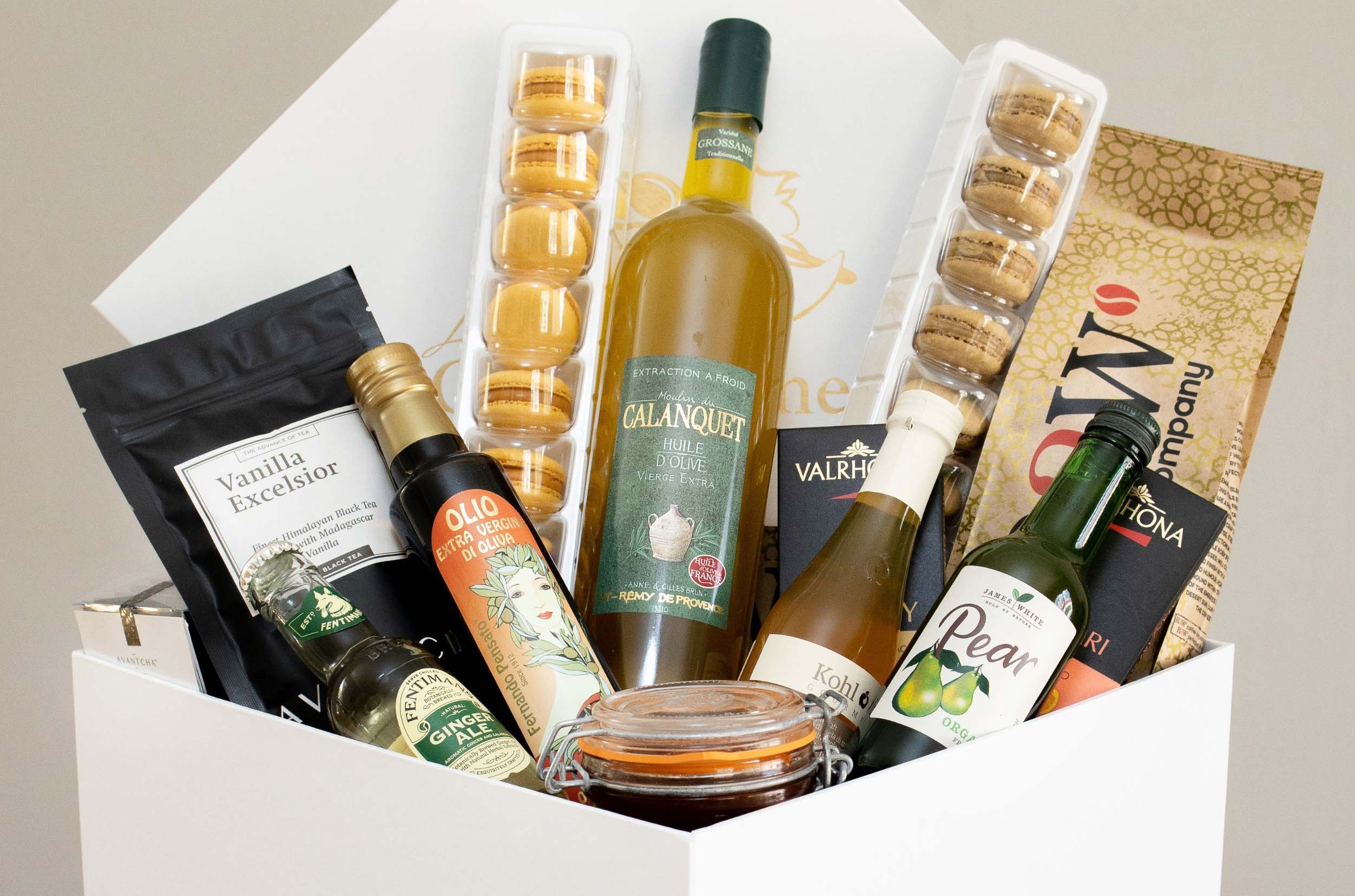 These limited-edition gourmet Eid gift hampers for foodies, include a refines products such as Avantcha tea, Valrhona chocolates, Tasmanian honey, Pommery mustard, Fentimans rose lemonade and ginger ale, Gerard Dubois macarons, Olio extra-virgin olive oil and more. Customers can opt to add a customised greeting card with the hamper by simply leaving a message in the website comment box on the check-out page.
AED 699 per hamper. Visit the website or Instagram.
Project Chaiwala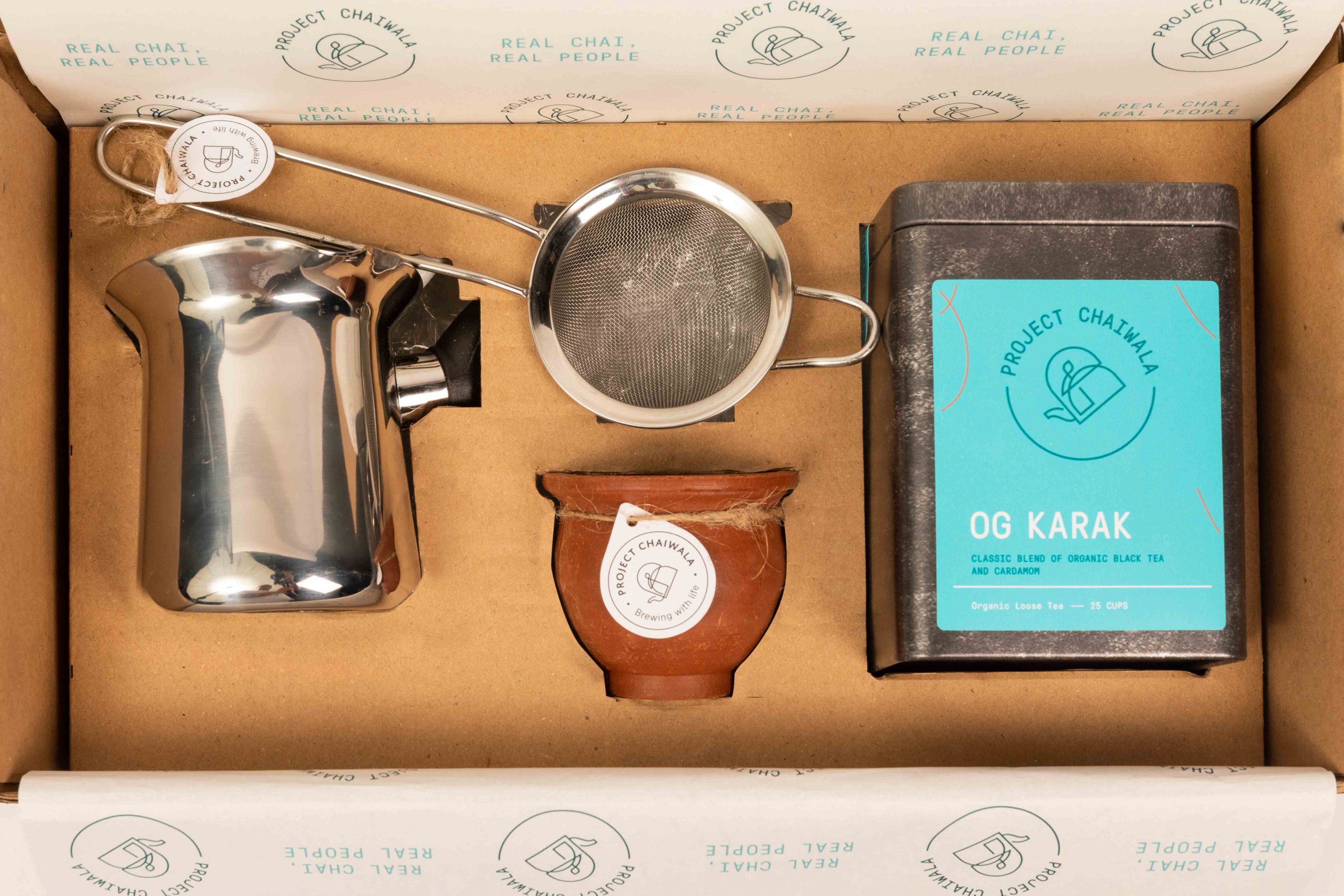 Give a loved one or tea enthusiast a thoughtful Eid gift. The homegrown brand, Project Chaiwala has launched a new range of packaged teas, just in time for Eid. Visit their e-commerce site to shop a ranges of chai blends, organic loose-leaf teas and DIY chai kits.
Order online or visit Instagram.
LAKRIDS BY BÜLOW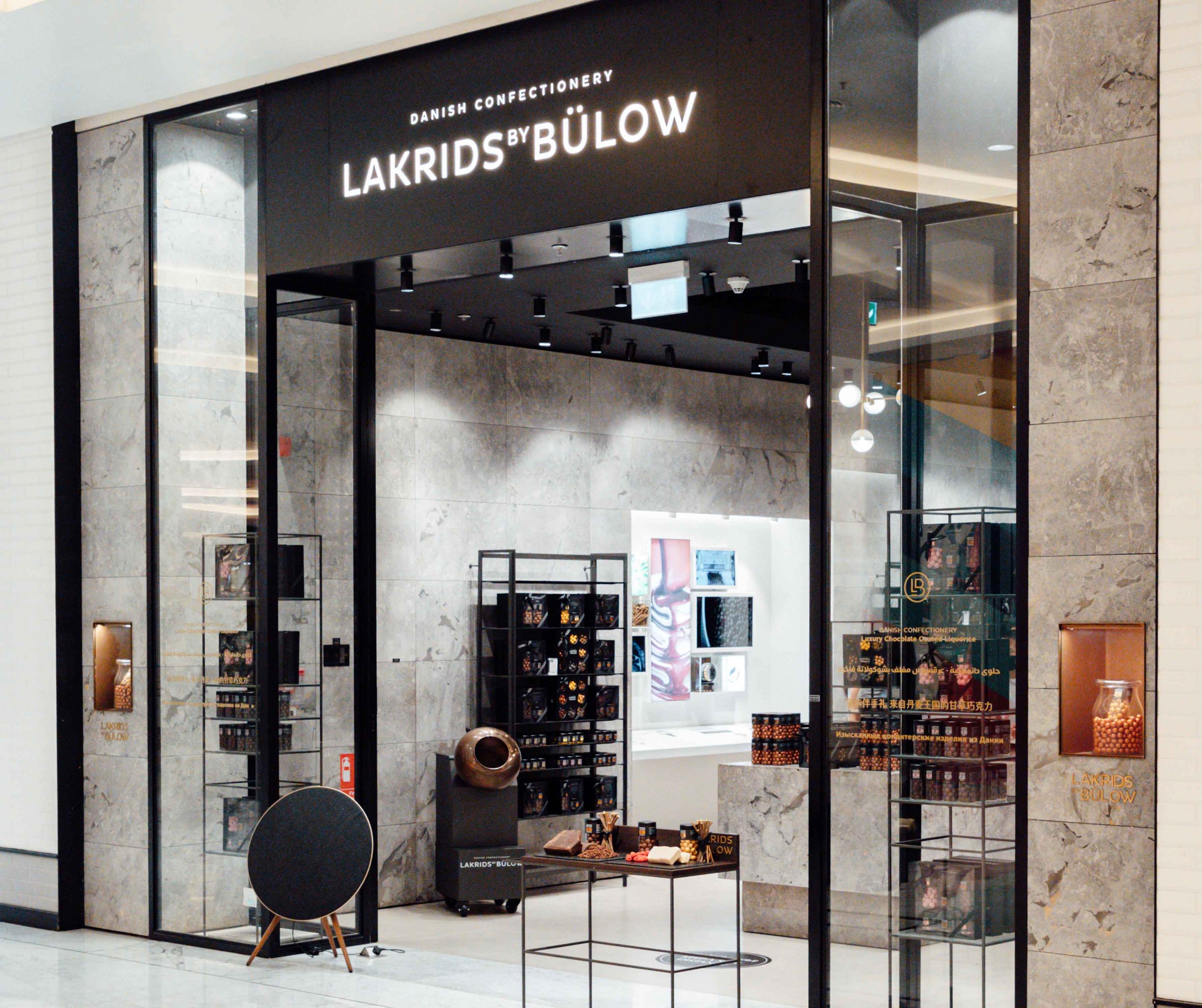 Elevate your Eid celebrations with gourmet liquorice, perfect for sharing. The Love Selection box that was launched especially for Ramadan, includes flavours such as strawberry and cream and fruity caramel. The Selection box includes chocolate-coated liquorice and Z-bronze and X-gold flavours.
Selection box at AED170 and Love Selection box at AED180. Available in-store or on Deliveroo.
Parlour Boutique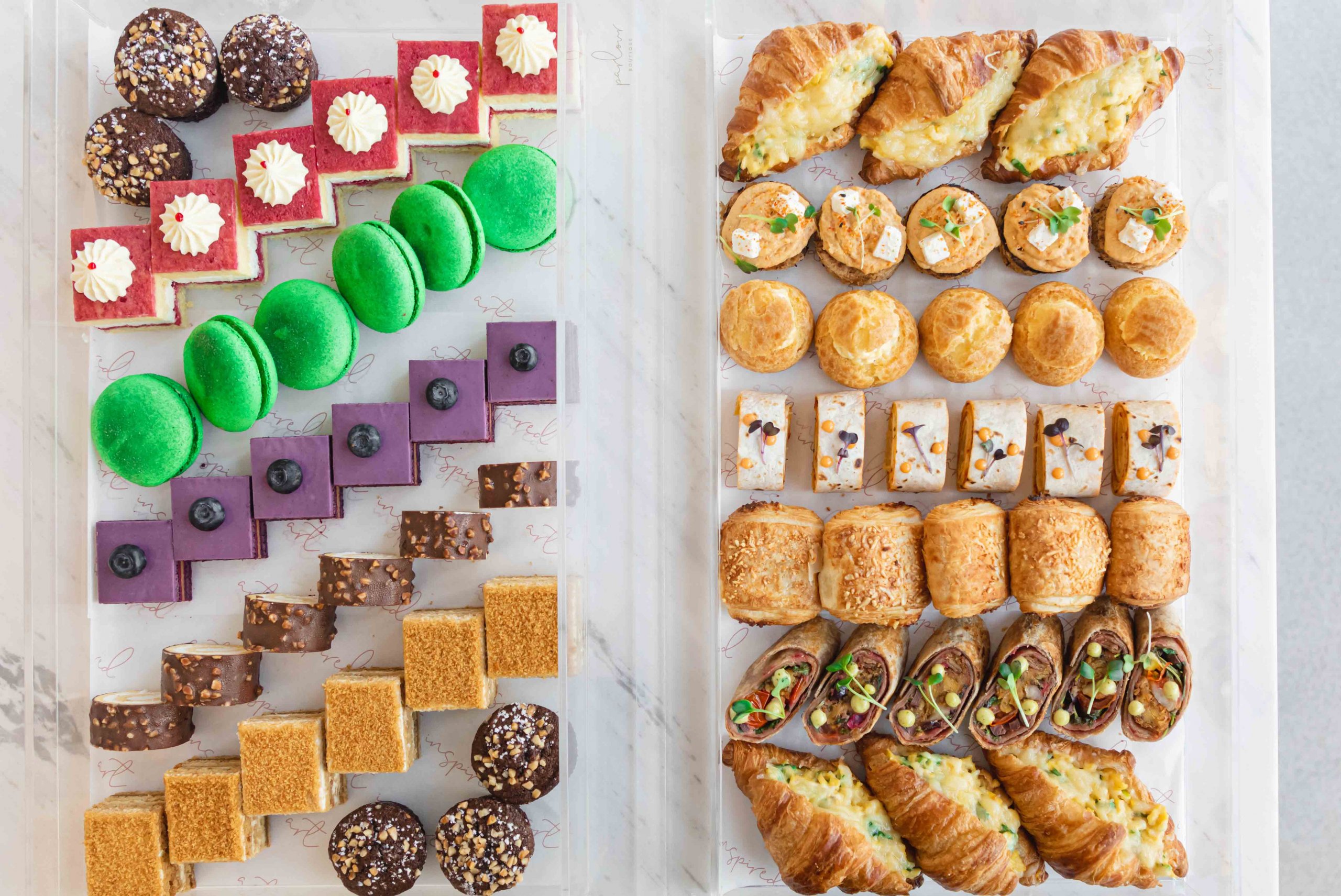 The French restaurant has created two limited-edition Eid trays with savoury bites or desserts. The Eid savoury tray is loaded with mini hummus bites, falafel wraps, cheese and egg croissants and egg wraps. The sweets tray includes a range of French pastries such as Victoria cakes, blueberry operas, mandarin Swiss rolls, honey cakes, chocolate brownie and matcha macarons.
Dubai World Trade Centre from 9am-3pm. AED380 for one tray or AED750 for two trays. Call +9714 386 5333 or visit the website.
Nespresso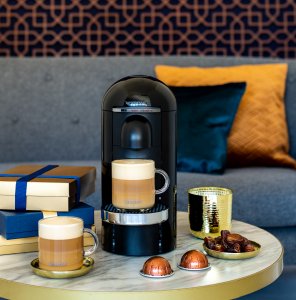 From innovative coffee accessories to a cool coffee machine, gift a Nespresso to the coffee connoisseur in your life. Choose from sleek coffee mugs; a Vertuo coffee machine; an Aeroccino 3 system for creamy hot and cold milk; 70 per cent dark chocolate squares; NOMAD travel mugs; an aluminium sleeve dispenser and more.
AED55 onwards.  Visit the website.
FreshToHome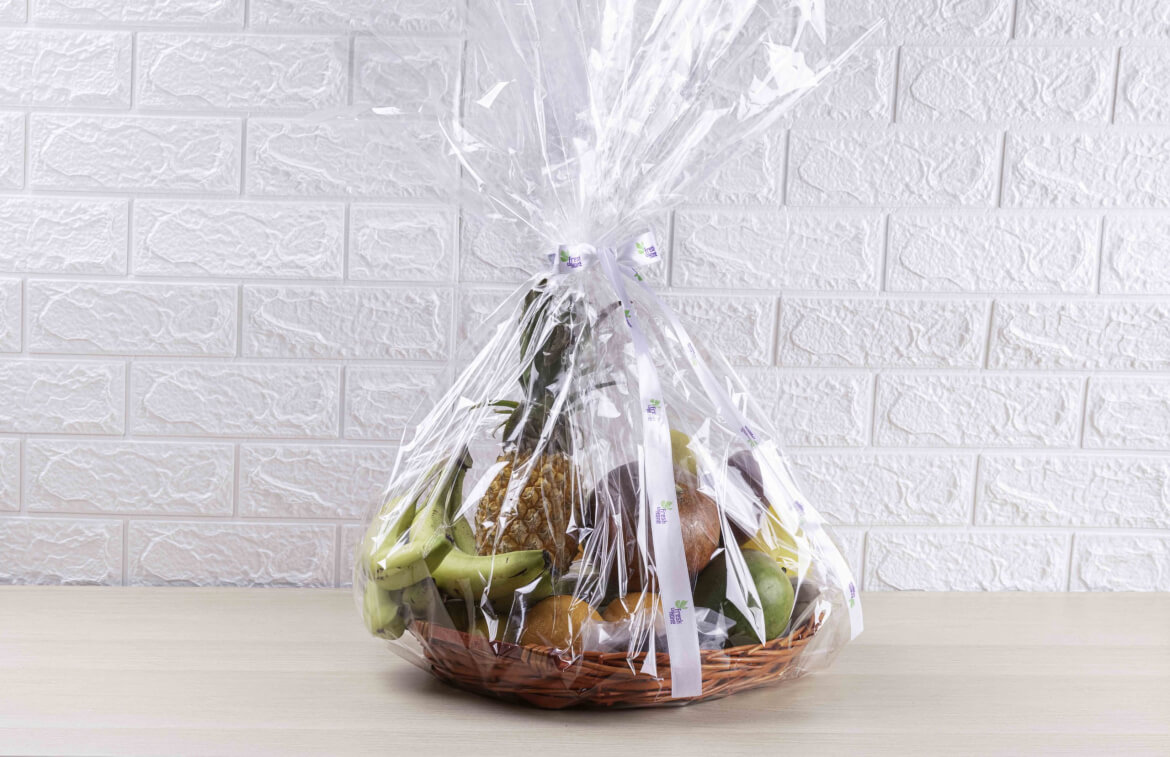 Wish your loved ones Eid Mubarak with beautifully designed white, gold and purple boxes of Medjool dates; handcrafted flower arrangements; or fruit baskets with baby pineapple, sweet melon, bananas, sweet-sour tamarinds and dates, along with grapes, mangoes, oranges, lemons, pomegranates and apples.
AED10 onwards. Order online.
Yeepeey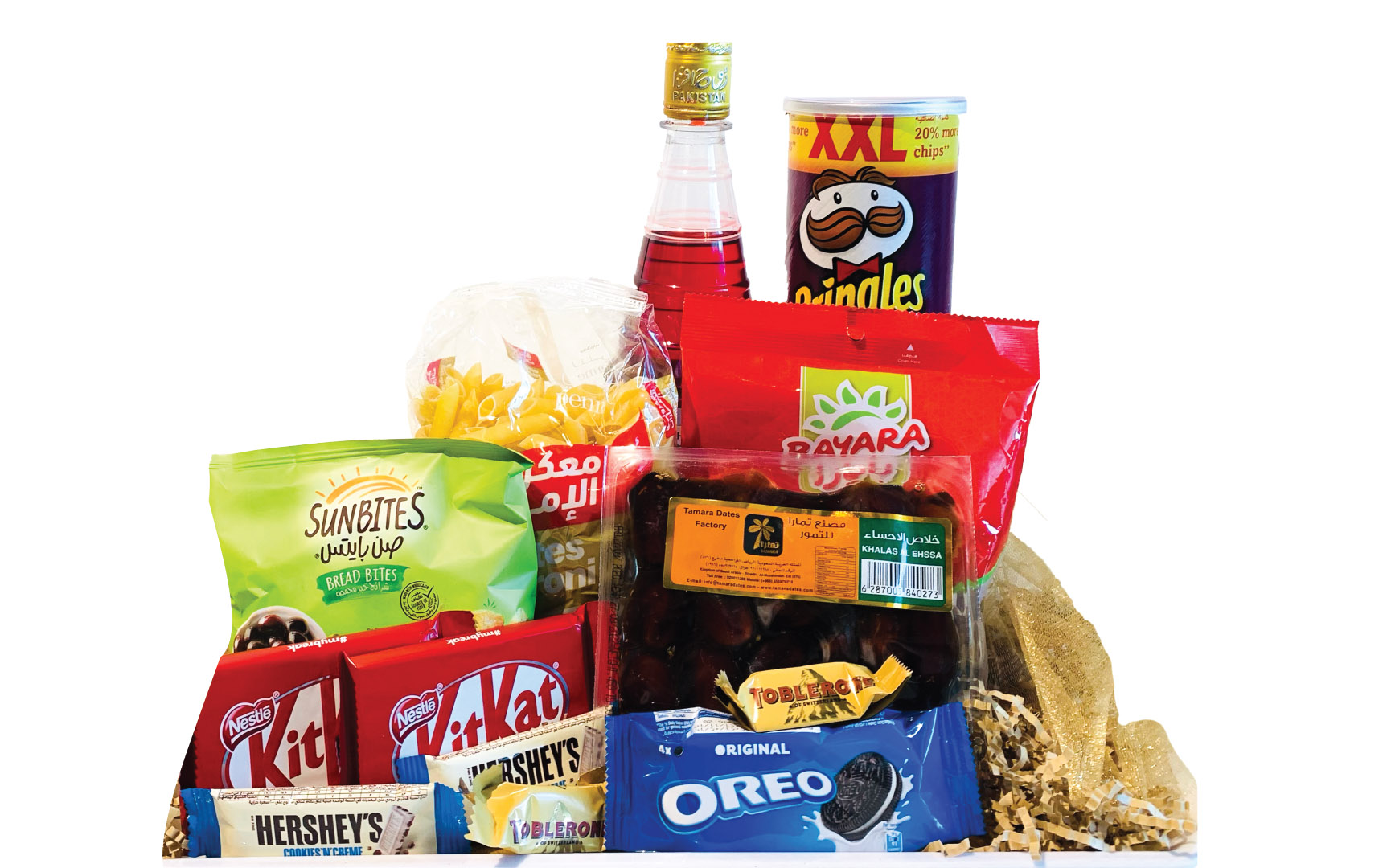 Pick up a gift for your loved ones from the comfort of your home. This newly launched e-grocery app has unveiled limited-edition Eid hampers in celebration of the special occasion. Each package includes a mix of sweet and savoury bites, beverages and chocolates. Choose from their starter, classic or value hampers.
AED49 per starter hamper (nine items), AED99 per value hamper (12 items) and AED149 per classic hamper (15 items). Minimum order is AED149. Visit Instagram.