Looking to celebrate Eid al-Adha in the UAE? Here is a handpicked list of our suggestions of places to make a booking at
The Theater, Fairmont Hotel, SSR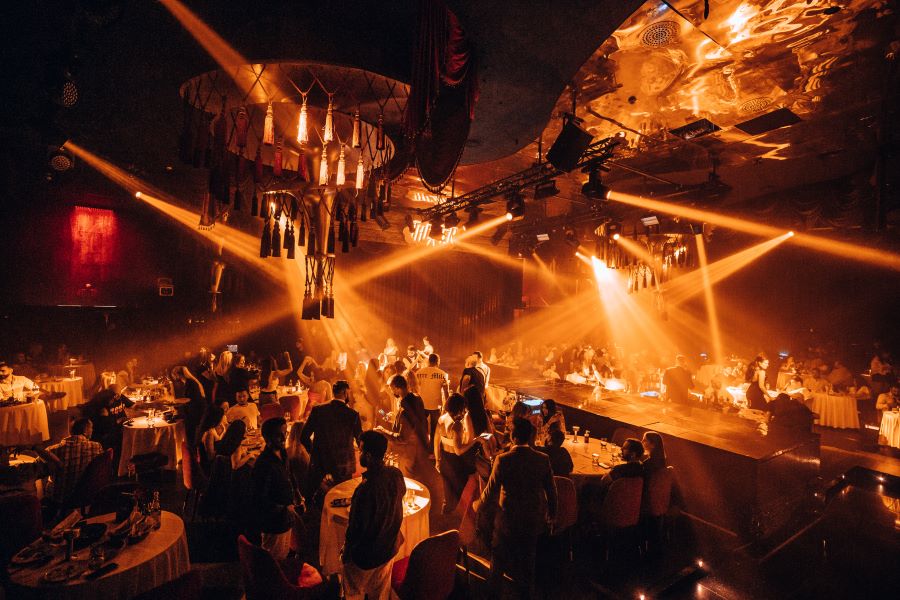 Celebrate Eid with an experiential dinner show that marries visual brilliance, culinary excellence and unparalleled entertainment. Uniqueness, creativity and diversity lie at the beating heart of The Theater, with every guest invited to bask in the boundless energy of acts such as Midsummer Night's Dream and The Greatest Showman.
July 10 from 10pm. AED500 per person minimum spend. Call +9714 222 2268 or email reservations@thetheaterdubai.com. Visit the website or Instagram 
IntercityHotel Jaddaf Waterfront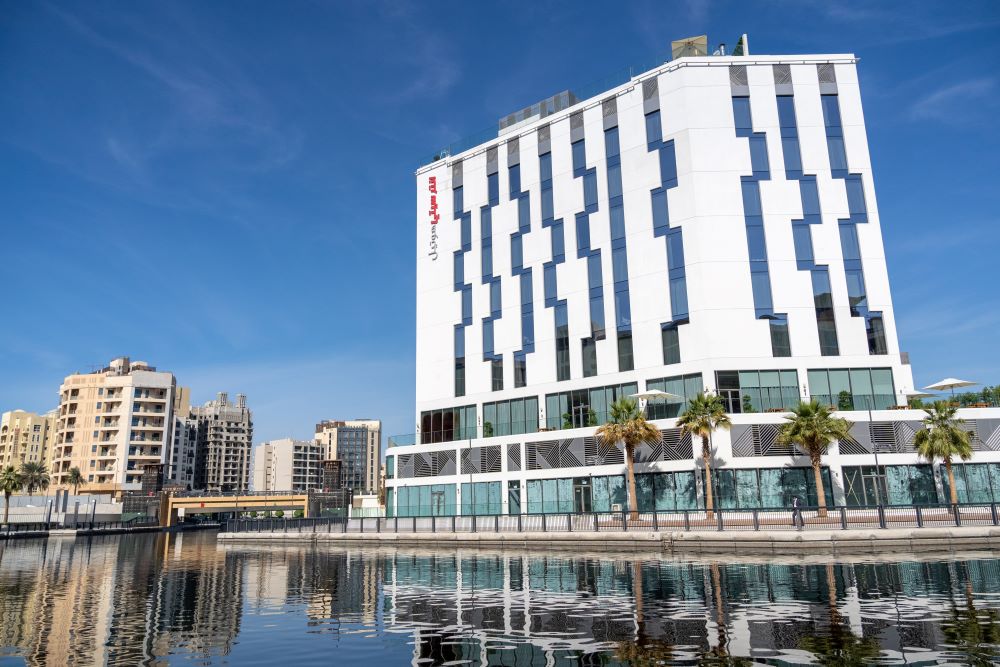 If you are looking for an Eid al-Adha dinner experience, IntercityHotel Jaddaf Waterfront will be offering an inviting set menu of classic Arabic dishes such as baba ghanoush, falafel, lamb tajine, fish farra and kheer, to name a few.
July 8 to 11. From 6pm onwards. AED99 per person. Children between 6 -12 years eat at half-price. Call +9714 574 3900 or email reservations.dubai-jaddaf@intercityhotel.com
DREAM Dubai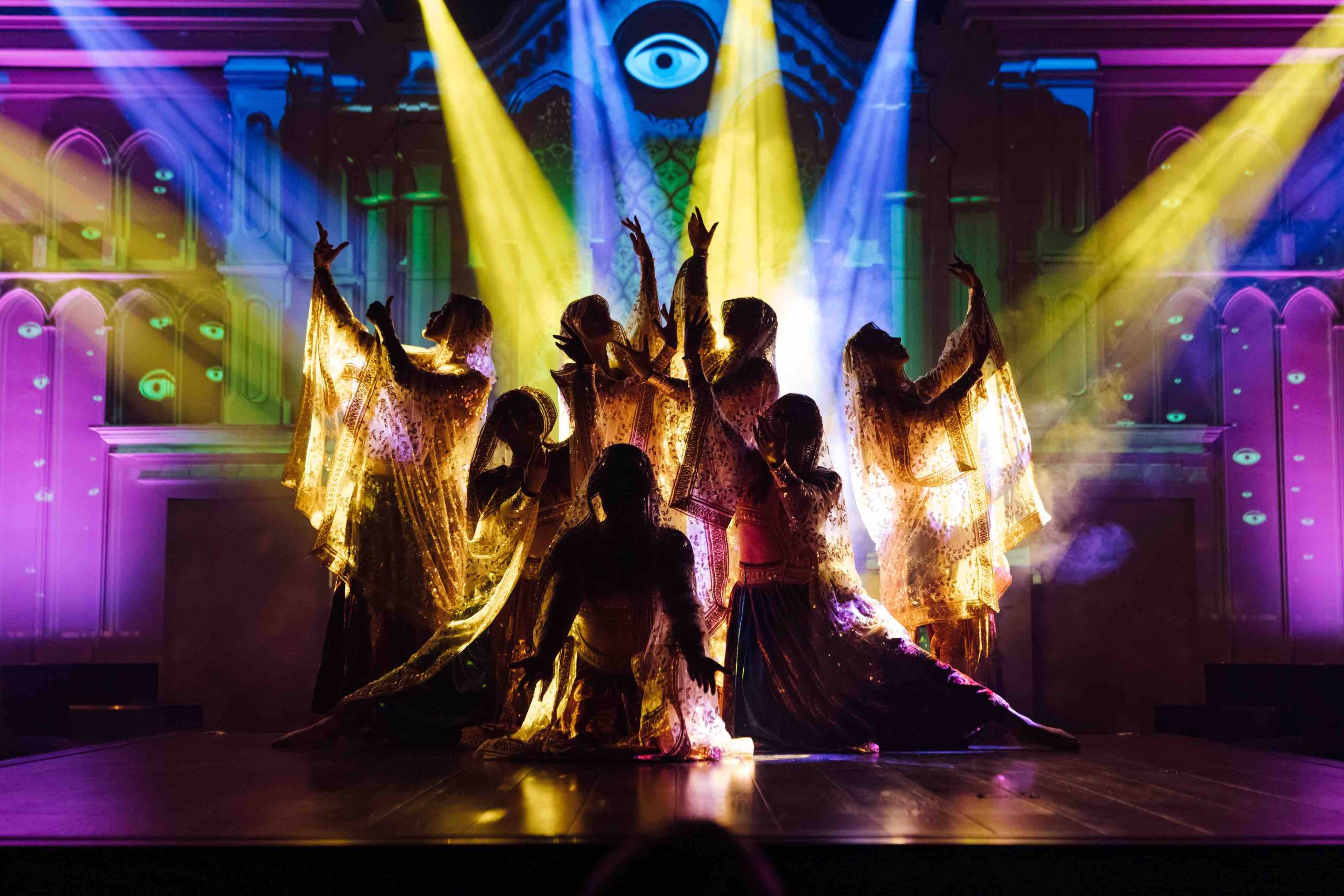 The immersive destination famed for its thrilling performances, exquisite art, and world-class culinary offerings, celebrates Eid al-Adha with never-before-seen acts and exclusively choreographed performances. Complementing the extravagant shows is a decadent menu offering an unparalleled gastronomic experience with cuisines that range from the Mediterranean to international, including a plethora of options for vegetarians, meat and seafood lovers alike, all just as captivating as the theatrics on stage.
Address Beach Resort. July 8 to 11 from 10pm-1am. Call +9714 220 0224 or email reservations@dreamdxb.com
FireLake Grill House & Cocktail Bar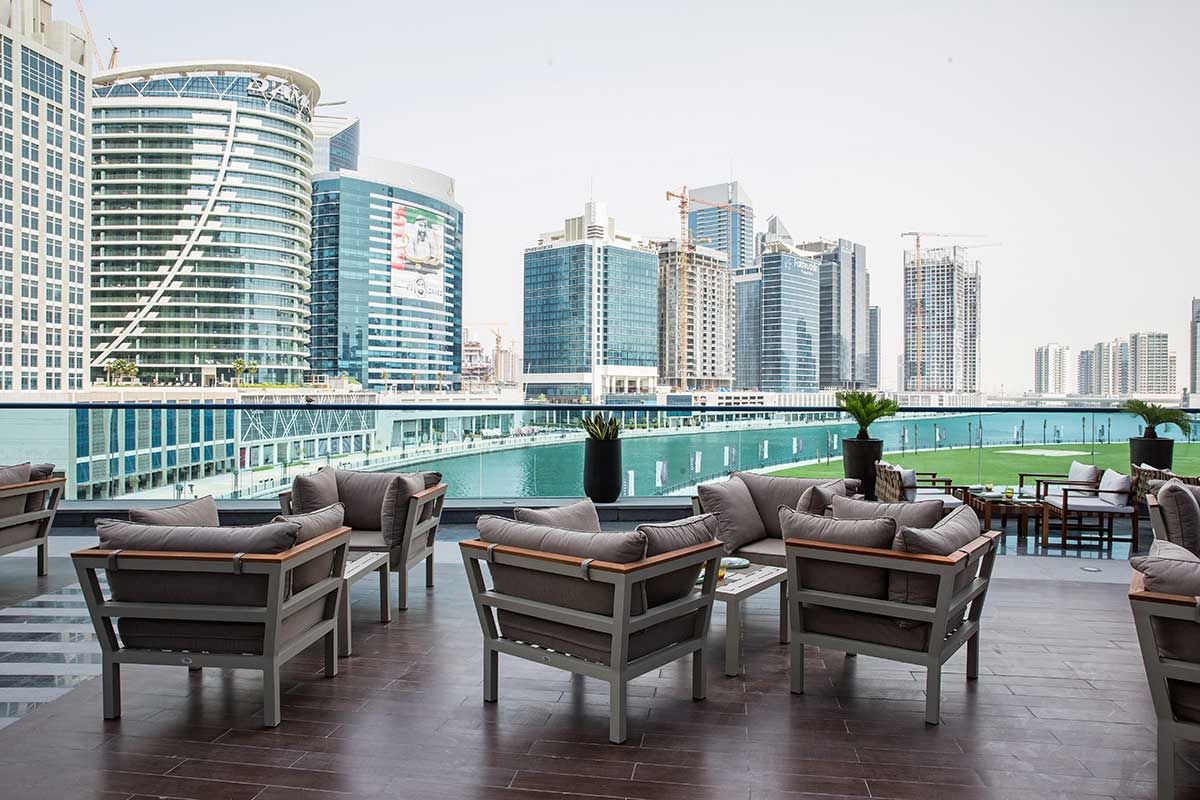 Join FireLake Grill House & Cocktail Bar for their Eid brunch and take in unbeatable views of both the Burj Khalifa and Dubai Canal, while enjoying live music from our stunning terrace. You can order as many small plates as you like. Their food caters to all palates, comprising smoked and charred meats to coal-roasted vegetables for plant-based barbeque lovers.
Radisson Blu Hotel, Dubai Waterfront, Business Bay. July 10 from 12.30-4pm. From AED395 per person. Call +9714 249 7800 or +9715 6404 4169 or email firelake.waterfront.dubai@radissonblu.com
 Namak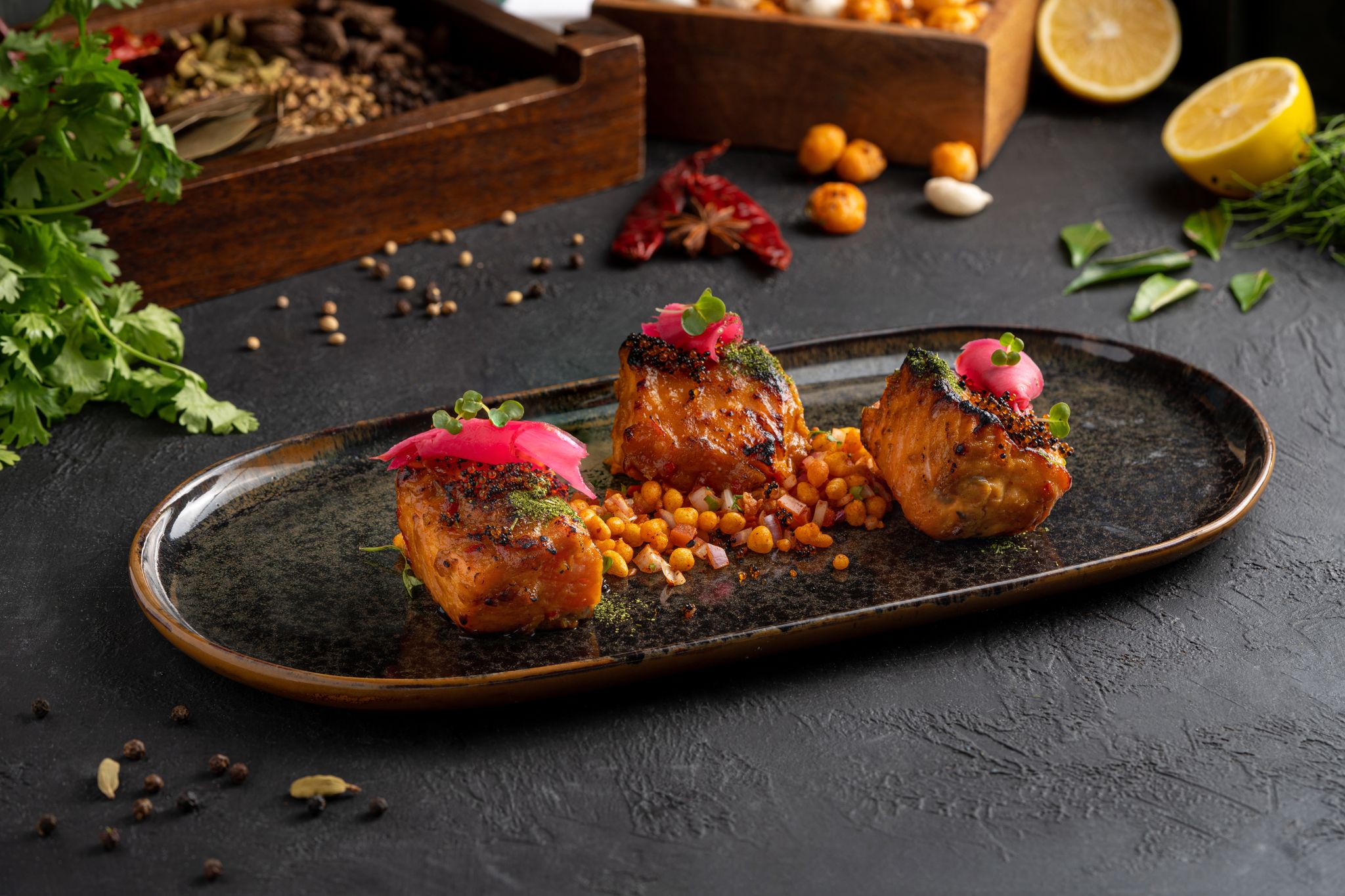 In the special occasion of Eid al-Adha, Namak will captivate you with their appetizing Eid menu of palatable Indian dishes combining the perfect blend of spice, aroma and the finest cooking techniques by their award-winning chefs.
Dusit Thani Abu Dhabi. From July 9 to 12. From 7-10.30pm. From AED149 per person inclusive of soft beverages. Call +9712 698 8137 or email reservation.table@dusit.com
Urban Kitchen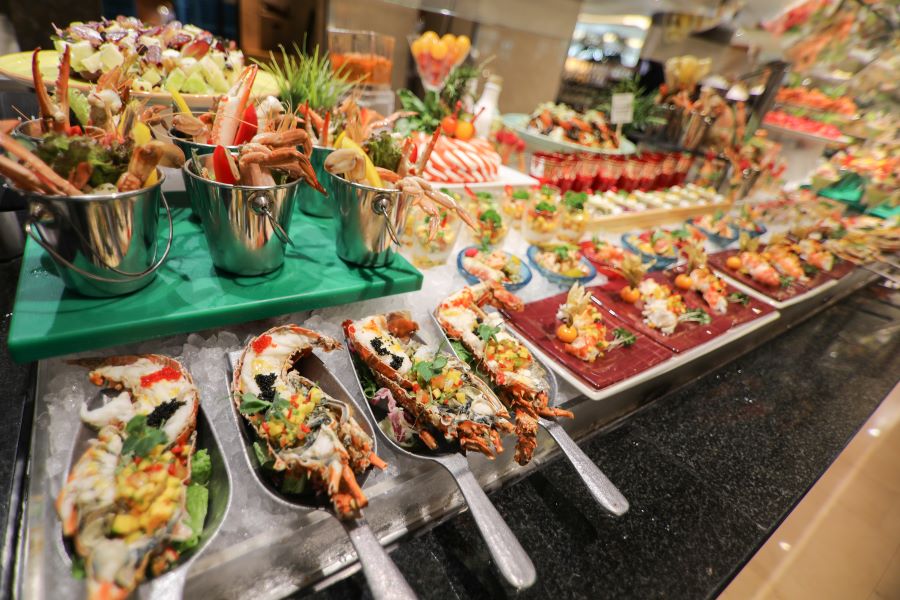 Experience Eid al-Adha with an elevated Arabian Night theme at Urban Kitchen. Savour exceptional food stations oozing with flavours from exquisite roasts, Arabic specialities and more, all served in a buffet style. Creatively crafted desserts will make you enjoy this special occasion to the fullest. Change this to something more enticing.
Dusit Thani Abu Dhabi. July 10 and 11. From 7-10.30pm. From AED159 per person. Call +9712 698 8137 or email reservation.table@dusit.com
Ingredients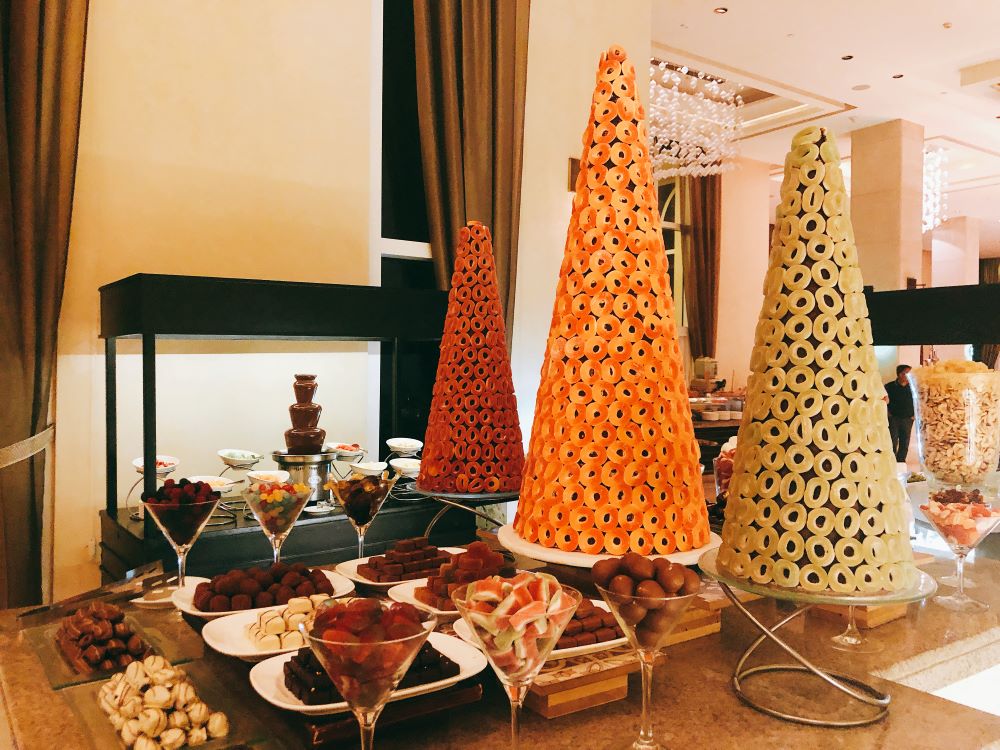 Expect a sumptuous Eid Brunch featuring an array of Middle Eastern and international dishes prepared with flair, at live cooking stations. Be ready to indulge all afternoon with unlimited beverages and live music.
Anantara Eastern Mangroves, Abu Dhabi. July 9 and 10 from 1-4.30pm. From AED295 per person. Call +9715 6503 5121 or email emdining@anantara.com