Calling all Dubai vegans! If you're looking for a romantic dinner to spoil your other half this Valentine's, look no further than eat well at Dubai Herbal and Treatment Centre.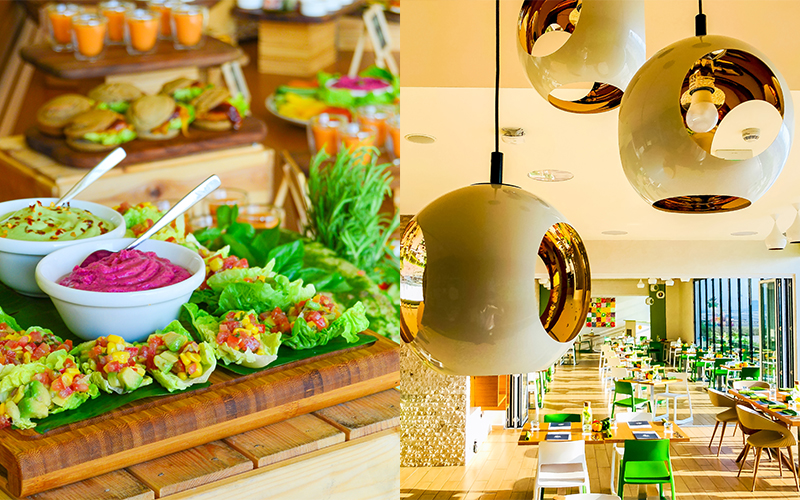 The restaurant has unparalleled views of the Dubai skyline, and offers the perfect romantic setting for an intimate dinner for two.
Guest are invited to pick out your favourite ingredients from eat well's extensive collection, before watching on as the chef prepares a unique pasta masterpiece in front of your eyes!
All pasta types used within the restaurant are vegan and gluten free.
What's more, guests attending the evening brunch can redeem a 2 for 1 discount using The Entertainer app!
And if that's not enough, one lucky couple will get a chance to win a signature couple treatment – worth AED 1395, at the feel well retreat.
The 110 minutes signature couple treatment includes:
A 50 minutes fell well massage for each
 A skin scrub with options of a lemongrass or rose sea salt OR an express facial
Access to the thermal water in your private Jacuzzi
Details: The evening brunch will be served from 6:30pm on Thursday 14th February, priced at AED 120 per person. For reservations contact 05447 66326 or email info@dubaieatwell.com