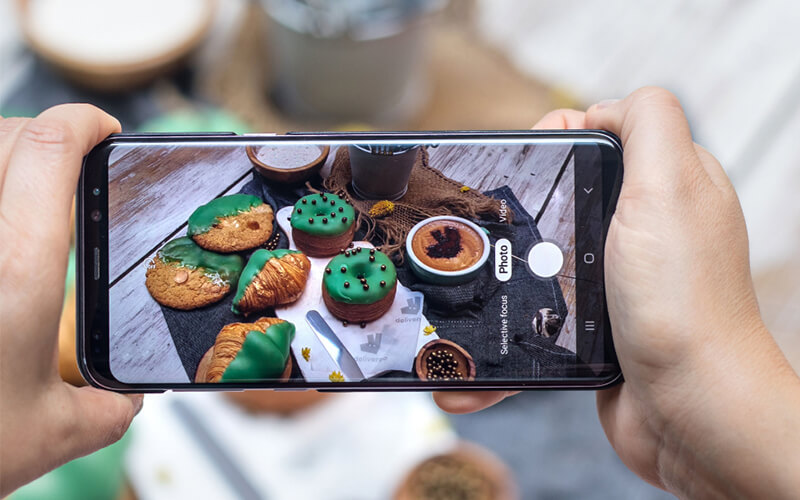 Ever snapped an image of your food from your phone and chose not to share because it 'just doesn't look good enough'?
If your answer is yes, then mark your calendars for Thursday, 27th June for Dubai's first ever Eat & Snap event at Mall of The Emirates, where the teams from both Common Grounds and Deliveroo are coming together to share with participants a chance to learn some "tip n' tricks" when it comes to food photography… without the fuss of equipment.
The event will take place on 27 June at Common Grounds, Mall of Emirates between 9am and noon.
For everyone out there that has scrolled past thousands of perfectly-shot food images on social media and wondered why their dishes never really looks the same; Deliveroo and Common Grounds have heard you loud and clear. In the spirit of all the delectable food that customers have delivered to the comfort of their homes, Eat & Snap is an ode to the photographer in all of us, that simply wants to document their foodie journey without the fuss of professional equipment.
Participants will not only get a chance to learn how to take the perfect picture, but will also be able to munch on some teal colored delights, custom made by the Common Grounds team.
While the event is open to anyone passing by Common Grounds for a morning coffee, limited seats will be reserved for only those that register to attend on eatandsnap@deliveroo.ae by the 26 June.
Details: Thursday 27 June, Common Grounds, Mall of the Emirates between 9am and noon. Email eatandsnap@deliveroo.ae to register.