Doge Burger is a unique cloud-based restaurant in the UAE that accepts cryptocurrency for Doge Burger meal payments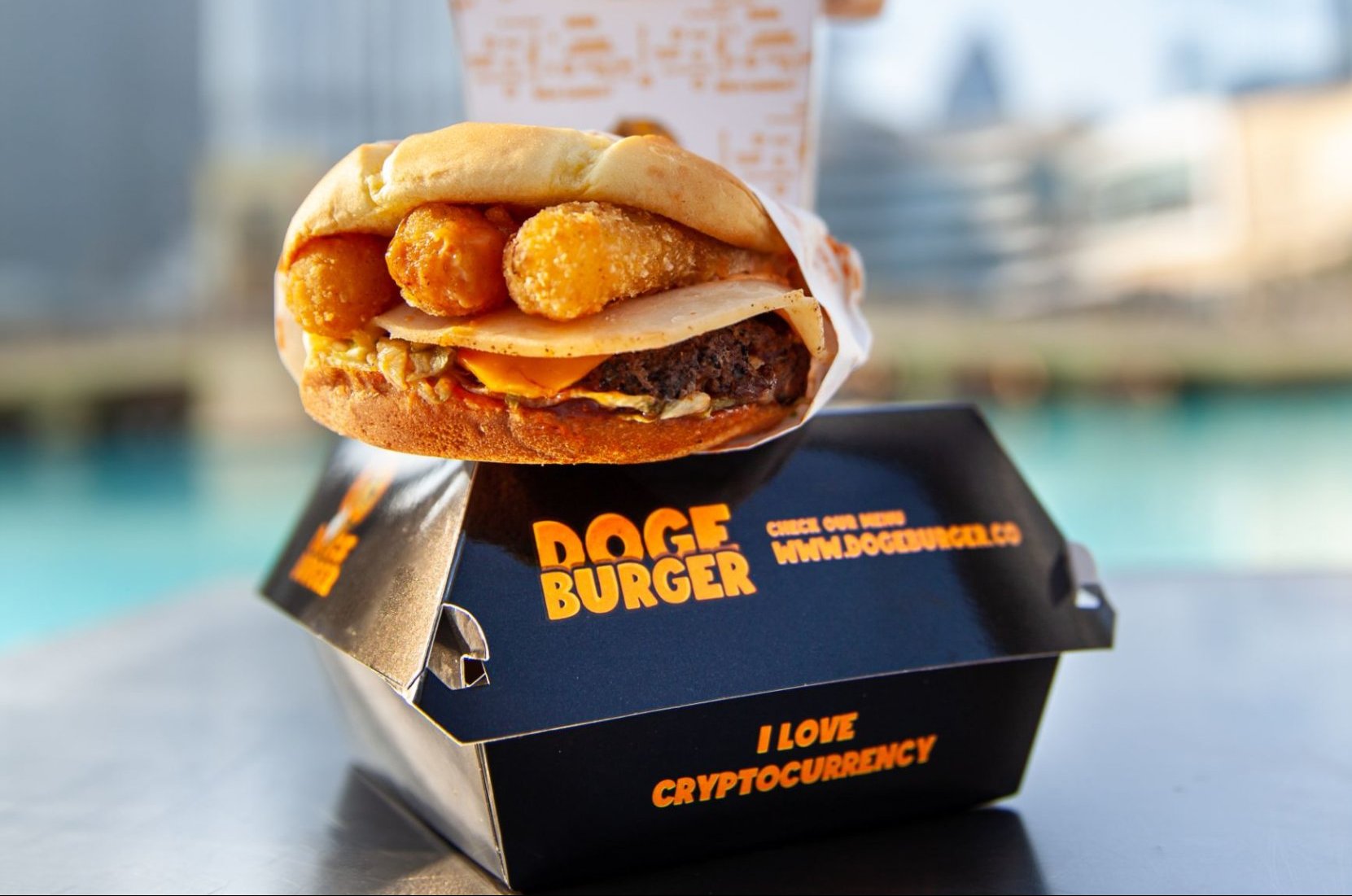 In an effort to escalate crypto-based food services, Rocket Kitchens has launched Doge Burger in the UAE. Doge Burger is a unique crypto-based cloud F&B concept that has been inspired by the Dogecoin, a type of cryptocurrency.
With this new hospitality brand, diners across the UAE who order from Doge Burger, will now be able to pay for their meals with all major cryptocurrency.
Demonstrating a push toward digitization, the cloud restaurant aims to play a pivotal role in the shift towards the use of digital currency in the UAE. Having invested in Dogecoin themselves at an early stage of its release, the founders of Doge Burger entirely funded the outlet with Doge gains. The restaurant has thus been designed to reflect the Dogecoin cryptocurrency.
The menu, curated by top chefs with culinary experience across International brands, offers juicy bites that cater to distinct palates. Signature burgers include The Doge Burger beef and The Doge Burger chicken, Mushroom Swiss burger, a Charcheese and a Garden burger, alongside hotdogs, sides and more.
If you wish to order from Doge Burger, you can simply place an order on the brand's website and pay using your crypto wallet. The online restaurant accepts cryptocurrencies such as Bitcoin, Ethereum, BNB, CRO, XRP, USDT, Shiba and Dogecoin.