Sponsored: Amidst Dubai's thriving food scene, Trattoria by Cinque at FIVE Jumeirah Village stands out as a haven for pasta enthusiasts
Trattoria by Cinque elevates pasta to a culinary masterpiece, placing it at the forefront of their dining experience. Guided by the expertise of Chef Marco Genovese, the menu at Trattoria by Cinque is a harmonious blend of flavours and creativity that transport diners to an authentic Italian trattoria.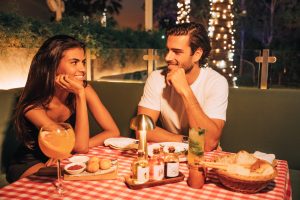 A highlight is the exceptional pasta as dedicated chefs use time-honoured techniques to meticulously craft pasta dough daily, resulting in a melt-in-your-mouth consistency. Hence, the menu boasts an enticing variety of options, from sumptuous lobster and seafood creations to timeless classics such as Carbonara and Bolognese. As the weather cools, step outside onto the trattoria's picturesque terrace for an outdoor dining experience with expansive city views.
Peruse through exciting dining experiences at Trattoria by Cinque:
Salute Bella Ladies' Night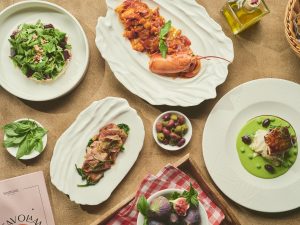 Mondays at Trattoria by Cinque are dedicated to Salute Bella Ladies Night. Ladies can enjoy a sumptuous 3-course dinner along with 5 drinks. Gentlemen are also welcome to partake in the gastronomic delights with a 3-course dinner for the same price. It's a night of celebration, good vibes, and exquisite Italian cuisine. 
AED150. Every Monday, from 6.30-10.30pm.
Nonna's Lunch Break
Indulge in the epitome of authentic Italian food during Nonna's Lunch Break. For AED105, guests can savour a 2-course meal paired with one complimentary drink or a 3-course feast with a complimentary drink. This midday treat is the perfect escape from the hustle and bustle of the city, transporting diners to the cosy kitchens of Italy. 
AED105 including 2 courses with 1 complimentary drink. AED125 including 3 courses with 1 complimentary drink. From Monday to Friday, from 1-5pm.
Pool Access and Aperitivo Bites
Daily, guests can enjoy a refreshing dip in the pool and savour Aperitivo, pure Italian style, with bites at Trattoria by Cinque, such as arancini, zucchini fritte, pop-corn shrimp, and many more exquisite snacks.  This offer is fully redeemable, allowing guests to relax, unwind, and relish in the stunning surroundings.
AED150 fully redeemable. From Monday to Sunday, from 10am-7:30pm.
Trattoria by Cinque has further expanded its offerings to include delivery services, ensuring that customers can now enjoy their favourite Trattoria by Cinque dishes in the comfort of their own homes. If you're eager to savour the authentic flavours of Italy with every forkful, Trattoria by Cinque is the place to be. Come and experience the magic for yourself!
Call +9714 455 9989 or email fpjd.dining@fivehotelsandresorts.com. Visit website.