Sponsored: Peru shares its top energy-fuelling superfoods and wholesome recipes for a healthy Holy Month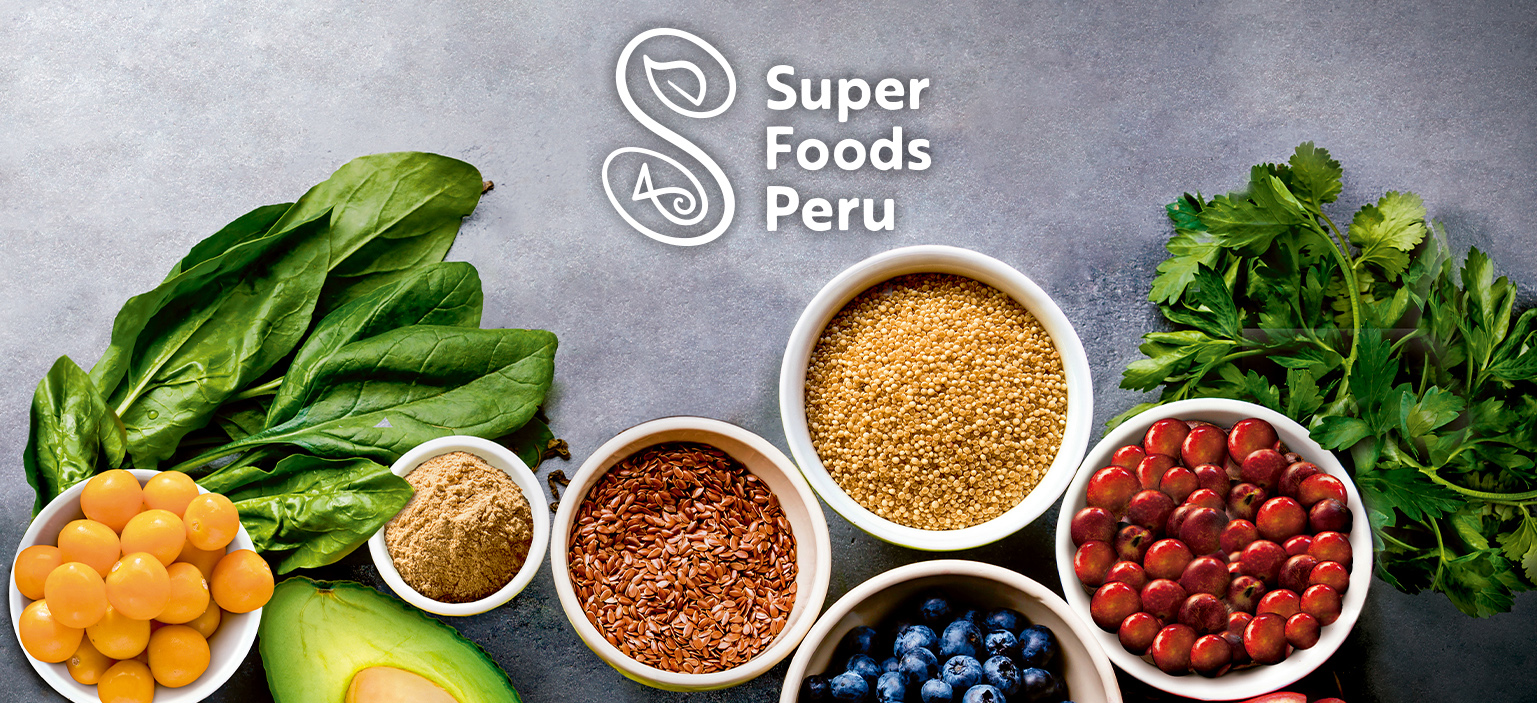 Ramadan calls not only for fasting and self-reflection, but also for spending time with loved ones, sharing stories and creating memories over daily Iftar and Suhoor meals.
With delicacies aplenty at every table, it is easy to get side-tracked on what a healthy diet looks like. And especially this time of the year, with long gaps in between meals and summer approaching, eating the right foods can be vital in maintaining high energy levels and ensuring optimum wellbeing.
Peru, a land of vast diversity, ancient wisdom, rich culinary traditions and strong trading links with the UAE, seems natural a country to turn to for wellness-boosters and gastronomy inspiration during Ramadan. Here, Peru shares its star superfoods in the form of fruits, vegetables, tubers, roots, grains and riches from the sea, that are not only worthy of their title, but have been conquering international markets for years.
Even better? You can find each of these power-packed Peruvian ingredients readily available across the UAE.
Peruvian fruits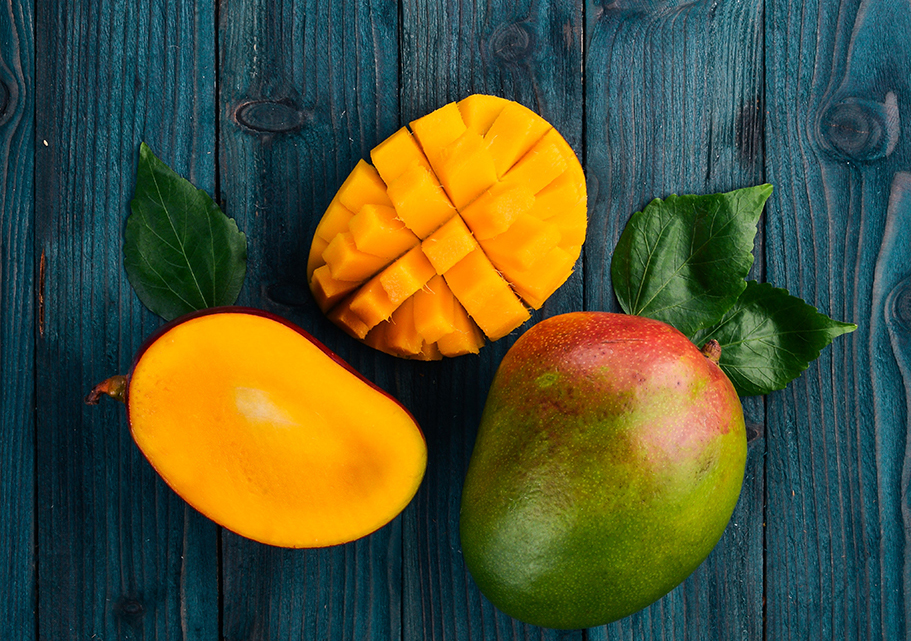 The richness of the Peruvian region brings us nature's most popular gifts such as avocados, blueberries, pomegranates and mangoes.
Packed with nutrition and flavour, Peruvian avocados are high in folic acid, omega 3 potassium and magnesium; and can be used to enhance an array of salads, soups and hot and cold dishes. Peru is the world's largest exporter of the super-charged blueberry, offering abundant natural pigments, antioxidants, bioflavonoids and vitamin A.
The rich red Peruvian pomegranate is not only high in antioxidants such as tannins, anthocyanins and ellagic acid, but can also be eaten in a multitude of ways including fresh, sprinkled over salads or side dishes, in juices, preserves, yoghurts, ice cream and also used as an extract. Widely loved for their sweet flavour, Peruvian mangoes are rich in vitamins A and C, minerals, fibres and antioxidants, whilst providing low amounts of fat and sodium.
Peruvian vegetables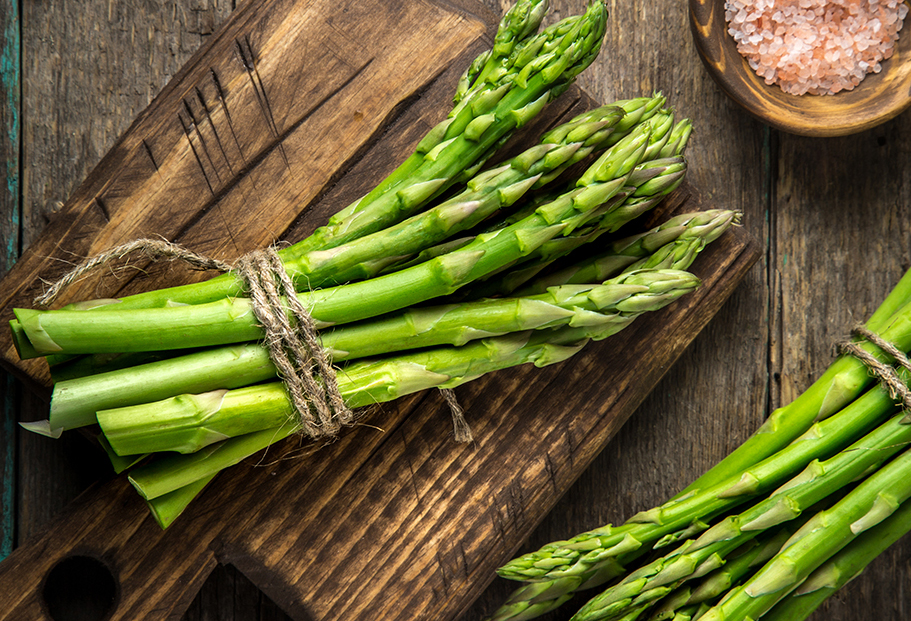 Popular Peruvian vegetables that can be added to daily Iftars and Suhoors include asparagus, olives and chilli peppers. It may come as a surprise, but Peru was the first exporter of asparagus worldwide, reaching 80 countries around the world, including the UAE. Its high fibre and water content help maintain a healthy digestive tract, aiming to reduce the risk of colon cancer; and is a strong source of folic acid for pregnant women.
Another beneficial bite is the Peruvian olive, which contains large quantities of omega 3 and omega 6 fatty acids; along with other nutrients such as vitamin A, sodium, iron, magnesium, potassium, phosphorus and iodine. The megadiverse country of Peru boasts over 50 varieties of chilli peppers, which provide fibre, vitamins A, C, K and B6 and also potassium. Not only that, but these fiery Peruvian vegetables also add a lively kick to sauces, pickles and dishes.
Grains and Tubers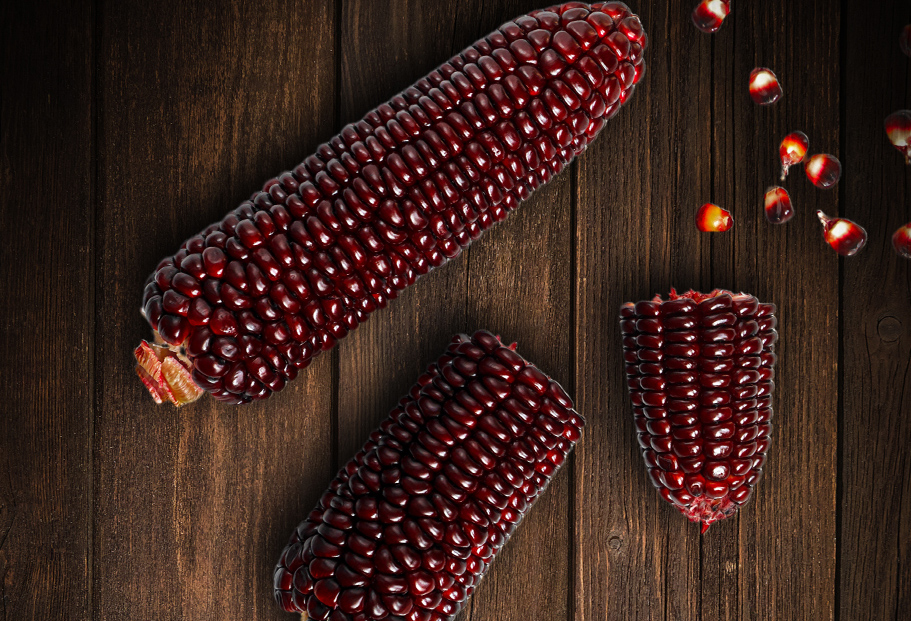 With more focus on grains and tubers in our daily diets, people have begun to understand the importance they hold to a nutritious meal.
Peruvian purple corn comprises a high number of antioxidants; and apart from being known as a traditional anti-inflammatory, adds colour to an array of recipes. Needing no introduction is quinoa; and Peru is the world's leading producer and exporter of this popular grain that has long been used as a complete food by NASA. This Peruvian superfood provides proteins, unsaturated fatty acids, minerals, vitamins and phosphorous and is best used in salads, flour and patisserie. Peruvian ginger can be used fresh, dried, powdered or as an oil or juice and is known to contain medicinal benefits as well.
Maca is a native plant from the Andes and its consumption is linked to a low body mass index, low blood pressure and enhanced energy and endurance. Next up is Peruvian chia, an excellent source of fibre, calcium and iron; and can be used as a snack in cookies, in flour for baking or in smoothies and on salads.
Ramadan recipes
Diversity of Quinoa
Chef Diego Sánchez, Amazónico Dubai
Chef Diego's passion for cooking began at a very young age. He is currently heading the kitchen at Amazónico and brings a wealth of international experience and a true passion and expertise for Latin American cuisine to the table.
Serves 2
80g white Peruvian quinoa
80g red Peruvian quinoa
80g black Peruvian quinoa
100g Jerusalem artichoke
50g pumpkin
70g cooking cream
60g Peruvian passion fruit
20g olive oil
250g beetroot
salt to taste
100g basil
20g ice cubes
5g garlic
Bring the quinoa to a boil over medium-high heat, then decrease to maintain a gentle simmer, cooking for 8-10 minutes. As different coloured quinoa have different cooking times, it's important not to mix them before cooking. Once cooked, set aside, keeping each type of grain separate.
Place the pumpkin on a baking tray, drizzle with olive oil and salt and toss to coat evenly. Roast in the oven for 20 minutes, or until soft and caramelized. Blend while still hot for a smooth and creamy texture.
Place the sliced artichokes in a heavy-based saucepan together with the cream and cook over a gentle heat until tender. This should take approximately 45 minutes. Remove from the heat, strain and reserve the cooking liquid. Place the cooked artichoke in a blender with a dash of cooking liquid and blitz until smooth. Season, add lemon juice to taste and set aside.
Place the beetroot in a pan and cover with water, cooking on low heat. Add a pinch of salt and leave to cook until soft, topping up the water as required. The cooking process can take up to two hours. When soft, drain and return to the pan, stirring to evaporate the last of the liquid. Place the mixture into a blender and blend until smooth, season to taste, reserve. In a bowl, mix three tablespoons of white quinoa with two tablespoons of the beetroot purée and set aside.
Place the fruit in a blender with olive oil and mix at slow speed to form an emulsion.
Blanch the basil in salted boiling water, then refresh in iced water. Squeeze out any excess water and blitz in a blender with ice. Add the garlic, salt and extra virgin olive oil and blend.
Pour two tablespoons of each purée into the serving dish, keeping the Jerusalem artichoke and pumpkin close to each other. Season the red and black quinoa with salt and olive oil. Divide the rest of the white quinoa in two parts, and mix the first with the passion fruit dressing. Mix two tablespoons of basil pesto with the rest of the white quinoa to achieve a green colour. Place the quinoa into the dish, carefully covering the purées, working to achieve a 'camouflage' effect.
Causa "Los Andes"
Chefs Daniel Chavez and Tamara Chavez, CANCHITA Peruvian Cuisine Singapore
Chef Daniel brings more than 20 years of experience to the table and is currently the founder of CANCHITA Peruvian Cuisine and aims to focus completely in developing Latin American concepts in Asia. Chef Tamara is a Mexican chef with extensive experience in F&B across Latin America and Asia; and now leads the kitchen of CANCHITA Peruvian Cuisine.
Serves 6
1kg Peruvian potato
100g Peruvian quinoa
300g Peruvian yellow chilli paste
80ml Peruvian lime juice
40ml Lemon juice
80ml extra virgin olive oil
Salt to taste
120g cooked prawns
50g green salad
60g Peruvian avocado pureé
100g mayonnaise
20g tobiko
radish slices to garnish
micro celery to garnish
Bake the Peruvian potato at 180C for 30-40 minutes. Mash when soft.
Boil the Peruvian quinoa with water for 15 mins and leave aside to cool.
Add the Peruvian yellow chilli paste (aji amarillo) to the potato with the lime juice and salt and mix well.
Chop the prawns and season with lemon juice and olive oil.
Season the green salad and place it at the bottom of a serving dish.
Placed the mashed potato over and on top of that, the prawns, avocado, mayo.
Decorate with tobiko, radish and micro celery.