Sponsored: Situated on the mezzanine floor of the Asiana Grand Hotel, Grand Gourmet is an all-day dining and buffet restaurant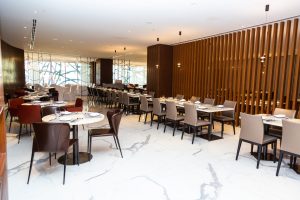 With a seating capacity of over 300 and an extensive selection of 200+ dishes spanning various cuisines, Grand Gourmet offers a remarkable dining experience for every palate. This buffet restaurant delivers exceptional quality without compromising affordability and presents a diverse menu encompassing Arabic, Indian, Korean, Japanese, Thai, and plenty more.
Under the guidance of Executive Chef James Kang, who boasts over three decades of experience in the hospitality industry, Grand Gourmet elevates the dining experience with its live grills, wood-fired pizza ovens, shawarma counters, sushi bars, and tandoori delicacies, all complemented by the visible woodfire oven.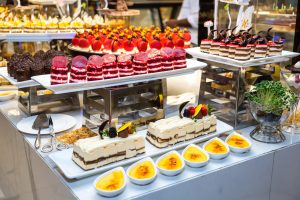 With its adaptable menu catering to dietary requirements, allergies, and limitations, Grand Gourmet offers a spectacular dining experience without breaking the bank. A highlight of the restaurant is its indulgent dessert station, offering a variety of treats, including crepes, ice cream, a flowing chocolate fountain, and spiced grilled pineapple, along with Umm Ali, hot chocolate pudding, Gajar halwa, and bread butter pudding.
Visit website.