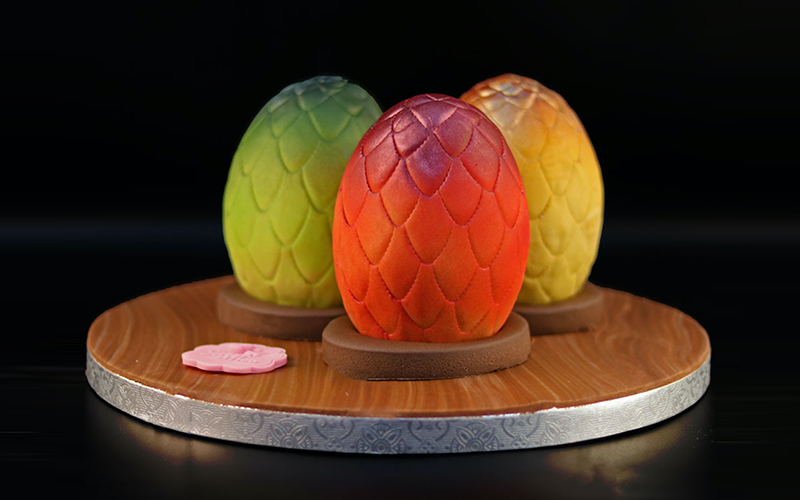 Deliveroo has created a limited edition Game of Thrones-inspired chocolate dragon egg, inspired by the cult TV series and available just in time for Easter.
The three beautiful hand-painted eggs will be available on the Deliveroo app to order from their UAE partner Sugarmoo, starting 10th April, just in time for the final season premiere happening on 14th April.
The Hatchery pop-up will launch in Deliveroo's Editions kitchen in Dubai starting 10th April and will be dedicated to the Easter Dragon Eggs, and will be available all throughout April.
Famously known for hatching in the epic Khal Droggo pyre scene (Season 1), the dragon eggs are notably one of the most iconic and important plot points in Game of Thrones.
The eggs, which are hand-crafted and painted by Sugarmoo, will be available in sets of 3. Each one of their signature cake flavours represent fire (Red Velvet Oreo), ice (Chocolate Peppermint), and nature (Carrot Cake) to get you in the right mood for the long-awaited premiere.
This isn't the first Game of Thrones-themed treat that the delivery-app has created. In 2017, Deliveroo launched You Know Nothing Jon Dough in the UK – a pop-up bakery selling Direwolf loaves of bread, which sold out before the store even opened.
Each set of the Easter Dragon Eggs will be retailed for AED 118 on the Deliveroo app.