As Formula 1 prepares to commence its second half of the 2023 season, the 2023 Formula 1 Etihad Airways Abu Dhabi Grand Prix promises an award-winning array of international culinary offerings and remarkable dining experiences
This culinary journey coincides with the 15th edition of the event, featuring 15 distinct hospitality experiences across the iconic Yas Marina Circuit track. Noteworthy additions include the all-new Deck at Two, a VIP viewing platform at Turn 2, presenting exclusive menus from renowned establishments such as Nobu Dubai, estiatorio Milos, Roka, and Hakkasan Dubai of Atlantis Dubai.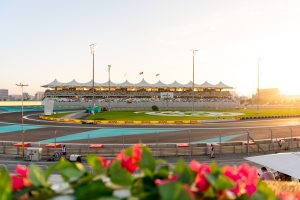 For motorsport fans seeking luxurious surroundings to enjoy the thrilling race, the new Hillside Terrace provides a vibrant atmosphere. The MAINE Oyster Bar & Grill presents a uniquely crafted menu atop the Abu Dhabi Hill, overlooking the iconic North Hairpin.
The new addition, The Garage @Sunset, offers intimate private boxes and free-flowing F&B options, set against the backdrop of one of the fastest sections on the Yas Marina Circuit track. At Club 58, positioned at the end of the circuit's longest straight and the start-finish line, fans can witness the F1 season finale in a modern and relaxed setting.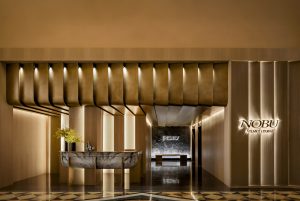 Alongside these new additions, fan-favourite experiences are set to return, including Turns at West, North Straight Hospitality, Deck At Nine with Opa, Luna Lounge featuring CÉ LA VI, Turn 1 with Il Borro, Alici and Maya Bay, and Shams Suites with Gohan and Ninive. Notable favourites include the Deck at Nine, offering Greek-inspired dishes and breathtaking views over Yas Marina, and the Luna Lounge.
Fans in pursuit of culinary and sporting excellence can choose to dine in Shams Suite, featuring Japanese-inspired Gohan and the captivating atmosphere of Ninive, offering a unique perspective on the F1 action.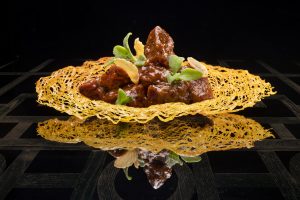 In addition to the ultimate F1 weekend experience, all Formula 1 Etihad Airways Abu Dhabi Grand Prix 2023 ticket holders can enjoy a range of unrivalled perks. They will have access to Yas Island's theme parks, Qasr Al Watan, and the Louvre Abu Dhabi through the 'Yas All In' ticket, which is valid between Wednesday, November 22nd, and Monday, November 27th.
Building on the success of the largest-ever attendance in 2022, the event introduces new Grandstand and Hospitality packages to ensure that fans can experience the #AbuDhabiGP in a variety of ways from November 23rd to 26th on Yas Island.
Visit website.