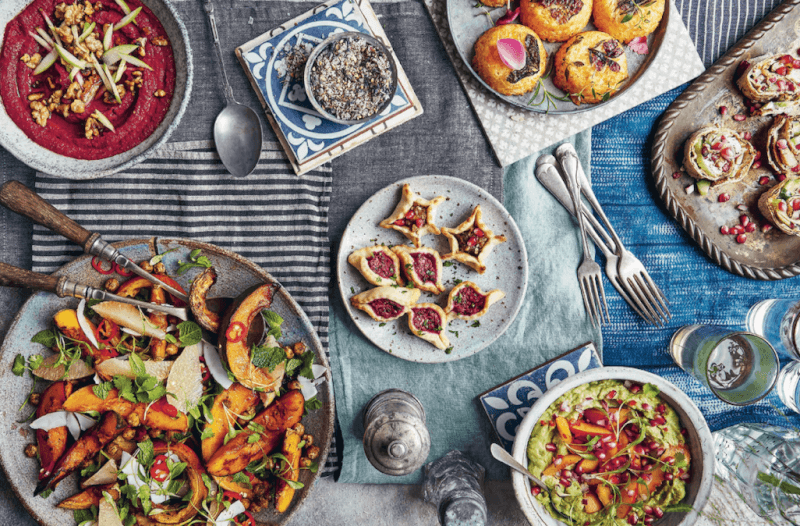 Bethany Kehdy, celebrated Lebanese American cookbook author of The Jewelled Kitchen and The Jewelled Table, and founder of Taste Lebanon will be launching her latest food concept in Dubai, DAYMA. The Levantine cookhouse will showcase her signature and contemporary dishes, delivered right to your front door.
DAYMA, when translated from Arabic, means time and again, or may it (meal) be repeated. It's a term often used to show a generous host gratitude for the shared feast. DAYMA's menu goes beyond modern, national borders to create the authentic, rich and shared culinary cuisine of the Levant. Her most popular dishes include Kalbid's rice kibbeh, aubergine sfiha stars, prawn sambusek, carrot mutabal, cabbage tabbouleh, chicken musakhan, and sour cherry kebbeh. The dishes bridge the past and present by celebrating classics and seasoning them with contemporary touches.
Bethany's culinary tours throughout Lebanon have taken her on a memorable journey, visiting traditional homes in the countryside and curating century-old recipes handed down through generations. These discoveries into the history of Levantine cuisine have led her to revive forgotten recipes from the region, giving rise to a sumptuous menu.
DAYMA will be available on all major food delivery apps and will bring to the table a culinary experience that is convenient, wholesome and a playful work of art.