Sponsored: Following Callebaut's successful launches around the world including Saudi Arabia, the brand has unveiled 'Callebaut NXT', a 100% dairy-free plant-based dark and milky tasting chocolates in the UAE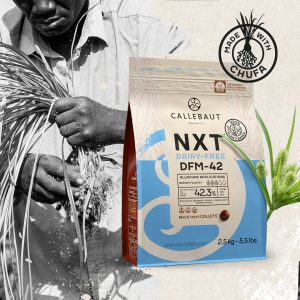 The newly-launched NXT Chocolate is specially curated for chefs and artisans to put forth pure vegan, plant-based, lactose-free, and dairy-free chocolate indulgence to life without compromising taste and quality. With its foray into the UAE market through Callebaut's official partner EMF Emirates, Callebaut NXT promises great taste, creamy texture, smooth mouth feel and quality with assistance to chefs and artisans to optimally navigate the vegan dessert space with fuss-free alternatives for ingredients and new recipes.
To further support its audience, Callebaut has introduced the NXT digital platform, launched with the support of R&D experts and an impressive line-up of chefs and artisans who have developed and tested the chocolate through several recipe applications, to provide informative how-to guides, inspiration, and tips and tricks.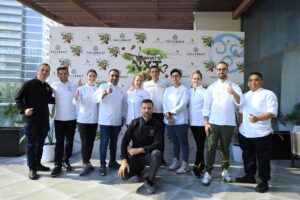 To mark the launch, Callebaut hosted an intimate event earlier this week at The Chocolate Academy in the presence of seven world-renowned chefs to prepare an array of delectable chocolate creations. To shed light on the vegan movement, Callebaut further invited nutritionist Tina Chagoury, who explained the benefits of veganism.
Chef Marike Van Beurden, Pastry & Chocolate Consultant, put together a creative ensemble of vegan treats including Matcha & NXT Cookies, Apricot & M_LK NXT chocolate plated dessert, Mango-lime-ginger & M_lk chocolate tarts, vegan brownies, exotic travel cakes and bonbons. Chefs Romain Renard, Panagiotis Samaras, Laura Gonzalez, Bertrand Le Gallic, Vincenzo Delgiudice, Fadi Kurdi and Evah Reaidy also presented their exquisite culinary creations.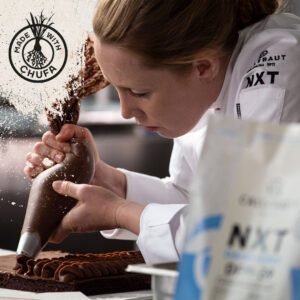 Visit website.