Calling all meat lovers to the newly-minted Latin American restaurant Brute located at Ramla Terraza in Riyadh
The contemporary dining venue, Brute, is bringing an array of dishes inspired by a fusion of Latin American and European flavours coupled with open-fire cooking techniques. The restaurant was launched by the hospitality group Addmind and Naif Alrajhi Investment group's Grey Fox. The restaurant displays warm lighting with contemporary décor and burgundy accents, ideal for both business meetings and intimate dinners welcoming guests to an up-close view of the open kitchen and grill first-hand.
Tuck into succulent Argentinian cuts; all from grass-fed organic Black Angus cattle from select farms on the Argentine Pampas. The delectable menu features signature dishes such as Braised Beef back ribs, Beef & cheese empanadas, Churrasco de lomo, Dulce de leche cheesecake, Crème brûlée and a wide assortment of cheese platters.
Don't miss the special mocktails such as the Brute Harmony made with seedlip grove, rose jam, passion fruit, lemongrass and pineapple foam, and the Me Chelada, which consists of homemade Mexican harissa paste, chili, tomato juice, lime, and Himalayan salt.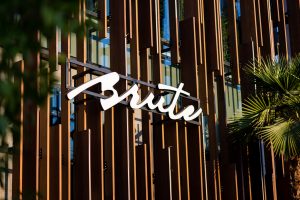 6pm-1am. For reservations, visit CHEFZ app.