Embark on a whimsical culinary journey that transcends the silver screen as we unveil Barbie movie-inspired dining deals and experiences in the UAE.
Step into a world where iconic characters come to life on your plate, as local eateries pay homage to the timeless charm of Barbie and her cinematic adventures. From vibrant themed menus to enchanting decor, these dining destinations are set to transform into Barbieland for a limited time only.
La Piscina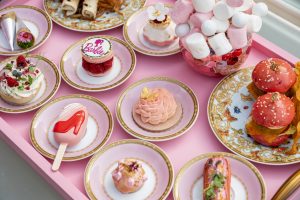 Indulge your inner Barbie enthusiast with La Piscina's special Barbie-themed pool party. Set against the backdrop of Palazzo Versace Dubai's East pool and surrounded by palm trees, relish a menu inspired by Barbie and savour a variety of refreshing drinks.
August 26, from 1pm-4pm. AED150 for ladies and AED350 for men.
KATA
Meticulously prepared, the Pink roll showcases a graceful medley of salmon, prawn tempura, and avocado, presented on an endearing balloon-inspired plate. Enjoy the indulgent dish with KATA's sparkling Barbie fizz!
AED85. Contact +97154 582 9933.
Lola Taberna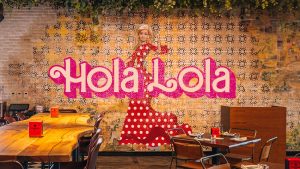 The renowned Spanish restaurant is set to host the vibrant Hola Lola pink-themed brunches every Saturday this month. Featuring a live flamenco show and a resident DJ spinning the latest hits, guests can revel in an authentic Spanish ambience. The event includes a pink beverage station and a charming doll-inspired photo booth to capture memorable moments. Indulge in an array of unlimited Spanish tapas and paellas, followed by delectable pink desserts, all while immersing in the enchanting Barbie-inspired atmosphere with loved ones.
August 12, 19, and 26, from 1pm-4pm. From AED199 per person. Call +9714 247 6688.
La Coco
Indulge in a burst of culinary innovation and Mexican communal dining at La Coco with the Limited Edition Pink Menu to pay homage to the iconic Barbie character. This pink fiesta will grace the dining scene for a limited period, coinciding with the highly anticipated Barbie movie premiere in Dubai. Drawing inspiration from the character's enduring allure and sophistication, the Limited Edition Pink burger and concoctions at La Coco makes it the ultimate destination for a Barbie-themed dining experience in Dubai—ideal for a pre or post-movie gathering with friends.
Contact +9714 581 1281.
Intellect Coffee
Intellect Coffee is reintroducing two special delights: the Pink Velvet Latte and Pink Velvet Iced Latte. In addition, visitors wearing pink at Intellect Coffee, Al Quoz will be treated to an indulgent complimentary coffee. All you need to say is, "Come on Barbie, let's go party"!
Visit Instagram.
Josette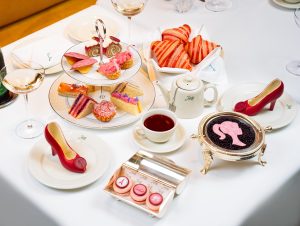 Josette invites you to a sparkling afternoon tea immersed in a palette of pink accompanied by meticulously crafted delicacies, spanning from a vegan beetroot sandwich to the indulgent croque Josette, alongside blushing macarons and the iconic caviar cheesecake bearing Josette's signature and edible Barbie embellishments.
Josette Barbie Afternoon Tea. August 9, 10, 11 and 13, from 3:30pm-5:30pm. Call + 9714 275 2522.