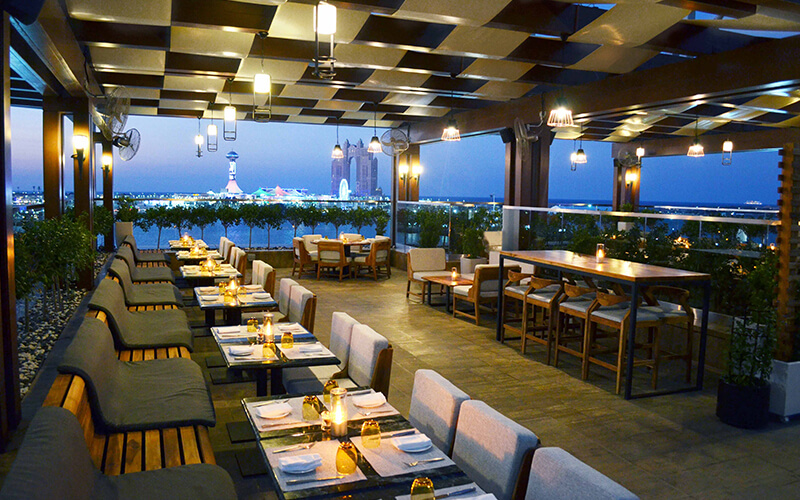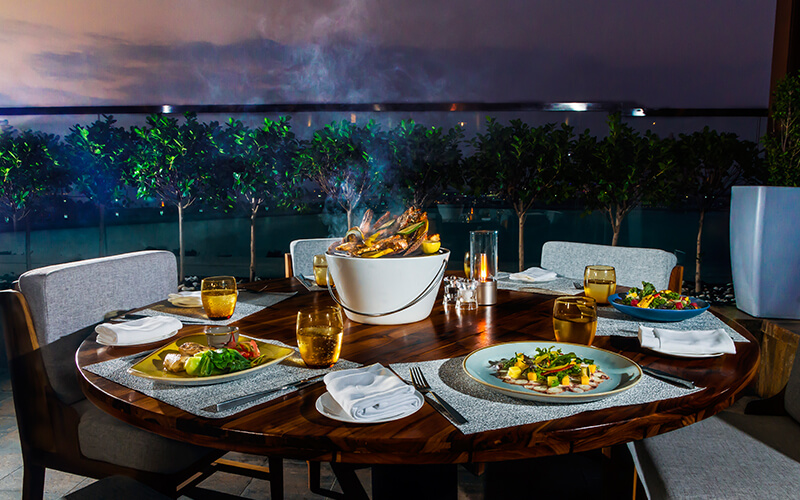 Sponsored: Perched on the lavish coastline of Abu Dhabi's West Corniche, Azura Panoramic Lounge offers diners an array of delicious Mediterranean cuisine, served alongside stunning views of the Arabian Gulf.
Set on two levels, guests are first welcomed in a cosy lounge area with inviting, comfy couches and calming water features. Upstairs, the design takes on an elegant yet relaxed appearance, complemented by dimmed lighting, lush greenery and an expansive seating area.
Executive Chef Joseph and his exceptional team have combined the freshest of products in creative presentations to embark diners with a culinary journey through Mediterranean recipes and flavours. One of the highlights are the Azura's signature freestanding charcoal Table Grills, available in two varieties: the Seafood Grill and Meat Grill. Seafood lovers will enjoy fresh delicacies such as lobster, scallops and mussels, while the Meat Grill serves up tender delights, such as beef kebabs, lamb chops and chicken kebabs.
So if you're looking for an intimate dinner soaking in the stunning sunset views, or perhaps a relaxing weekend lunch by the seaside, this Abu Dhabi hotspot has it all and more.
Details: For reservations at Azura Panoramic Lounge, please email restaurants.abudhabi@stregis.com or call 02 694 4553. Visit  www.azuraabudhabi.com for more details. If you enjoyed this article, you may also be interested in reading more about the romantic dining venues at The St. Regis Abu Dhabi here.