Following the brand's success at Expo 2020 Dubai, ADRIFT Burger Bar has teamed up with REEF to burgers and shakes across the UAE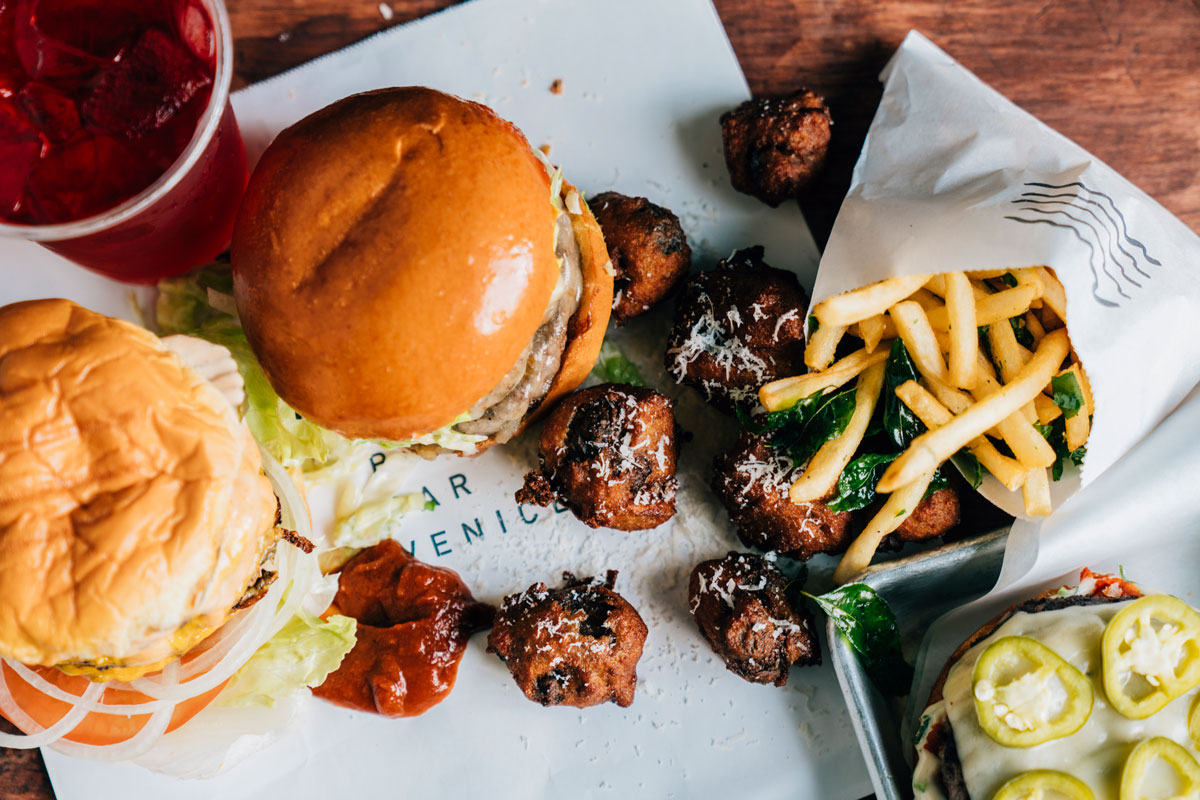 ADRIFT Burger Bar, by Michelin-starred Chef David Myers, has signed an agreement with international cloud kitchen giant, REED, to deliver Chef Myers' impressive burgers and shakes to neighbourhoods across the UAE.
After launching at the height of the global pandemic in Chef Myers' own neighbourhood, Venice Beach, California in 2020, ADRIFT Burger Bar expanded its global footprint in 2021 with the announcement of its second outpost at Expo 2020 Dubai. The pop-up became a huge success, serving nearly 115,000 burgers – including to UAE royals – during its five-and-a-half-month residency at Expo. In its last two months, ADRIFT Burger Bar at Expo 2020 Dubai served more than 1,000 burgers a day, with guests eagerly queueing for up to an hour to secure a seat inside the stylish yet laid back Venice Beach-meets-Tokyo inspired restaurant.
Through its partnership with REEF, ADRIFT Burger Bar will serve neighbourhoods within a 5km radius of Hessa Street, Dubai Marina and Business Bay; and will feature on food delivery apps including Deliveroo, Careem, Zomato and Talabat. As part of a wider regional growth plan, the brand's popular burgers and shakes will also be available in other Emirates later this year, followed by a successive rollout throughout the GCC.
Take your pick from a no-fuss menu starring burgers in single or double, or with a plant-based option. Ranging from the iconic DM Burger, served with a perfectly cooked, medium-rare patty topped with Vermont cheddar cheese, shaved onion, lettuce and secret sauce on a brioche bun and The 1940s Classic Burger, a cheeseburger with classic fixin's and house sauce; to The Adrift Burger, which is a medium-rare burger topped with tomato ajwain jam, pickled jalapeños, herb aioli, arugula, parmesan and Gruyère cheese (also the #1 seller at Expo 2020 Dubai); and The Earth Burger, offering a spin on the 1940s Classic Burger with a plant-based patty, vegan cheese and mayo on a vegan potato bun, you're spoilt for choice.
Complement your juicy burger with an assortment of sides including Curry Leaf Fries, Fried Button Mushrooms with house-made BBQ sauce and Truffle Chips; as you sip on elevated milkshakes in flavours such as Strawberry & Vanilla, Matcha & White Chocolate and Chocolate Miso Caramel.