Sponsored: Embark on a culinary journey across the resort's seven dining and bar options, inspired by a mix of modern twists
On the white sands of Palm Jumeirah, the Taj Exotica Resort & Spa, The Palm, Dubai, is a striking island oasis that offers great Indian hospitality, culinary adventures, wellness, and relaxation. Opened in March this year, it's the first Taj Exotica in the Middle East. The picturesque surroundings the resort is located in served as inspiration for Hirsch Bedner Associates' (HBA) stunning interior.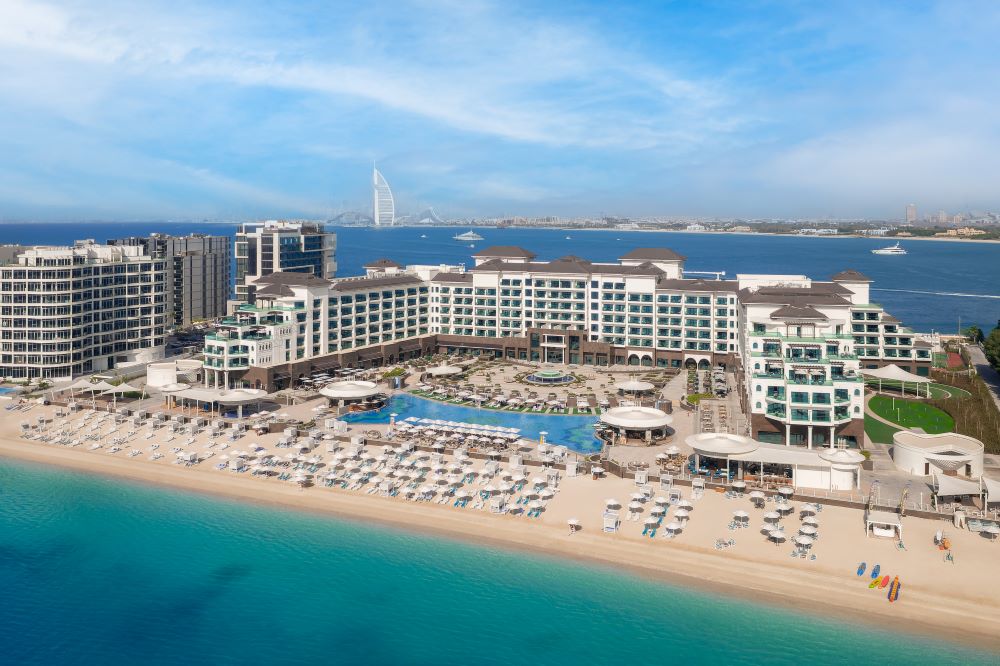 Offering unique dining experiences has long been a point of pride for the award-winning hotel brand, Taj. Located on The Palm Jumeirah in Dubai, The Taj Exotica Resort & Spa, is set to bring the same excellence to the region. The resort's seven food and beverage options engage guests on a sensational gastronomic voyage. Each concept is distinct, drawn from a variety of cultures and nations, with contemporary takes on classic meals made with the finest ingredients.
Varq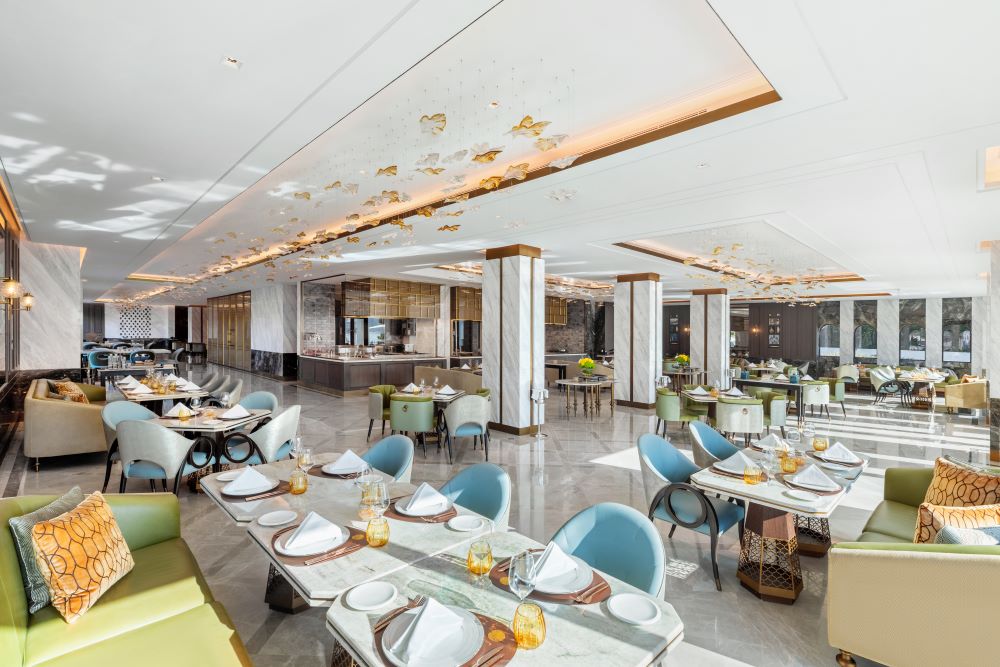 This contemporary Indian fine dining restaurant, where the plate is the canvas and the palate the palette, is inspired by Varq, a skilfully crafted gold or silver leaf used to decorate gourmet foods and a deserving symbol of royalty. Enjoy dishes such as Varqui crab, a fusion of tandoori shrimp, crispy filo and gold leaf. Additionally, indulge on artisan blends, boutique house beverages, and special experiences – like Varq chef's table, degustation menus, and motivational grape tasting evenings.
Daily from 12-3pm & 6pm-12am. Visit the website or Instagram
Raia rooftop bar & lounge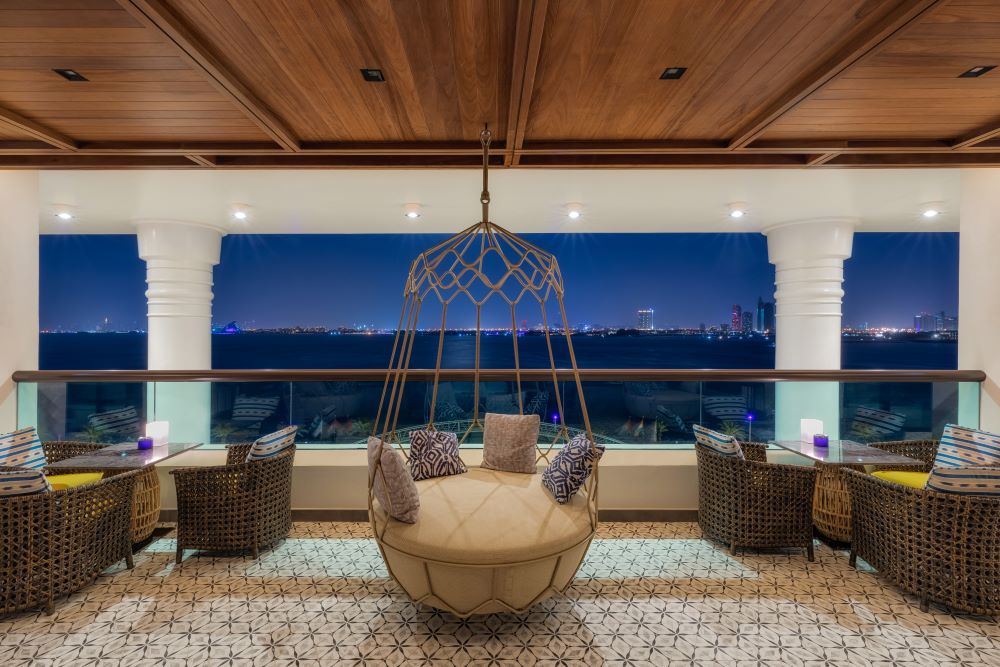 Raia offers chic comfort in a vivacious Arabesque setting with its unique style, seductive flavours, and panoramic views of Dubai's renowned cityscape and the horizon of the Palm. At this alluring lounge, immerse yourself in a world of Moroccan and Andalusian aesthetics with contemporary vibes and friendly hospitality. Embark on a trip of the taste senses with a fantastic range of blends, inspired by the Spice Route and featuring exotic ingredients from Mumbai to Marrakesh, such as rose, saffron, tarragon and ginger.
Daily from 6pm-3am. Visit the website or Instagram
Roaring Rabbit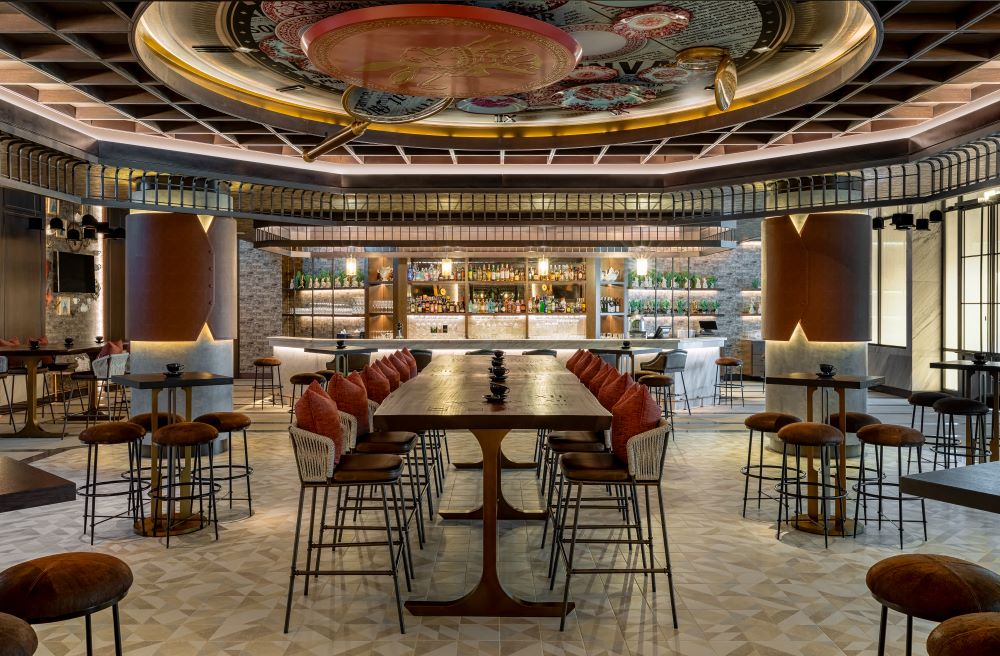 A remarkable fusion of traditional gastropub fare, ecletic modern decor, and the soon-to-be-instituted quiz night tradition. Enjoy your favourite craft hops, and inventive blends, including house specialties such as Roaring Mary made with infused beverages, tomato juice, dashes of tabasco, Worchester sauce and fresh lemon juice. The Roaring Rabbit's witty humour and attitude is present everywhere. From the menu to the décor, and even in the laid-back hosts' warmth, you will be glad to fall into this rabbit hole.
Daily from 12pm-2am. Visit the website or Instagram
Palm Kitchen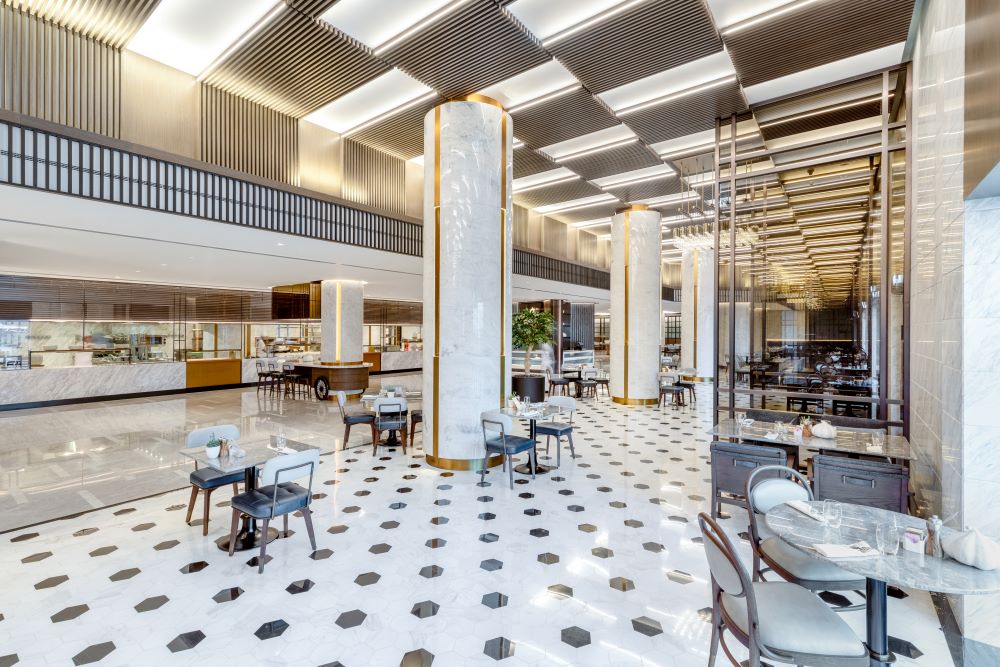 The breakfast menu at this eye-catching international restaurant is the highlight of Taj Exotica's cuisine, and best enjoyed in a light, airy setting with calming tunes from the live flute or violin entertainment. Come evening time, it changes into an informal dining setting and offers a delectable dinner buffet. The worldwide menu, which draws inspiration from cuisines all around the world, offers both familiar and new flavours to satisfy every palate.
From Tuesday to Sunday from 7am-11pm. Visit the website or Instagram
Lime Pool Bar
Follow up this bar's motto 'When life gives you limes, Lime Pool Bar makes beverages', swim up to the bar, grab a seat, and savour hand-crafted selections at their poolside cabanas.
Daily from 10am-7pm. Visit the website or Instagram
The Coast
This shoreline bistro is designed for lazy days under the sun and vibrant weekends to the rhythms of the waves. Indulge in some of the most renowned international food while enjoying a handcrafted beverage while admiring the breathtaking views of The Palm Jumeirah.
Daily from 11am-7pm. Visit the website or Instagram
Emperor Lounge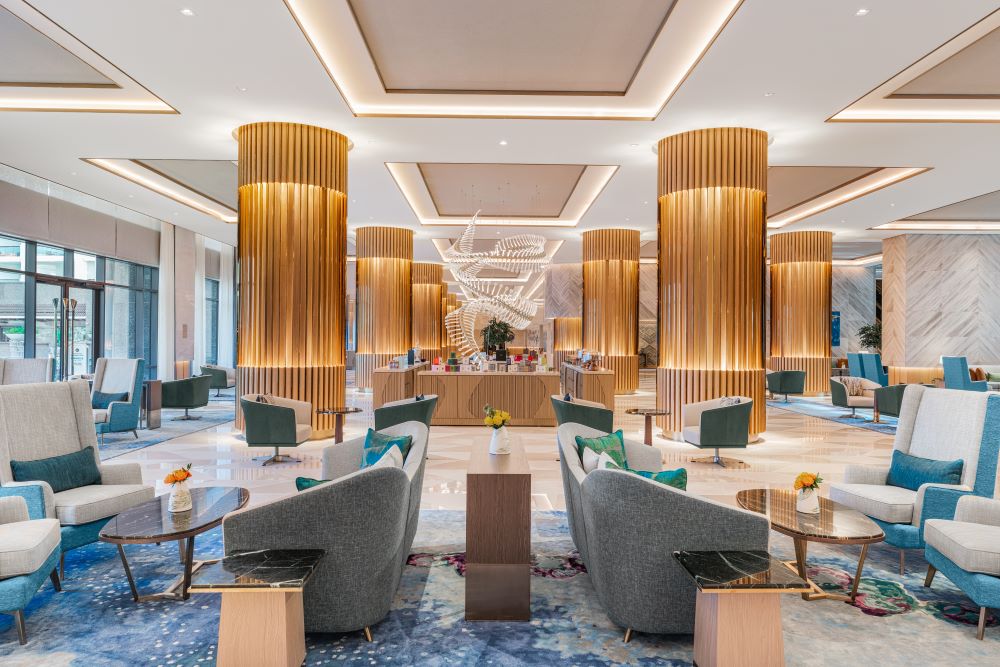 At the heart of Taj Exotica's lobby, this upscale lounge offers traditional English or Mumbai Afternoon Tea in a relaxed atmosphere and classic blends with a modern twist. Gourmet coffee and a variety of soothing tea blends are accompanied by a tempting selection of pastries and baked delicacies.
Daily from 8am-10pm. Visit the website or Instagram
Did you know we are nominated in the BBC Good Food Middle East Awards? For more
information, please visit https://awards.bbcgoodfoodme.com/2022/